Bitcoin Accepted Here: Paying With BTC In Nairobi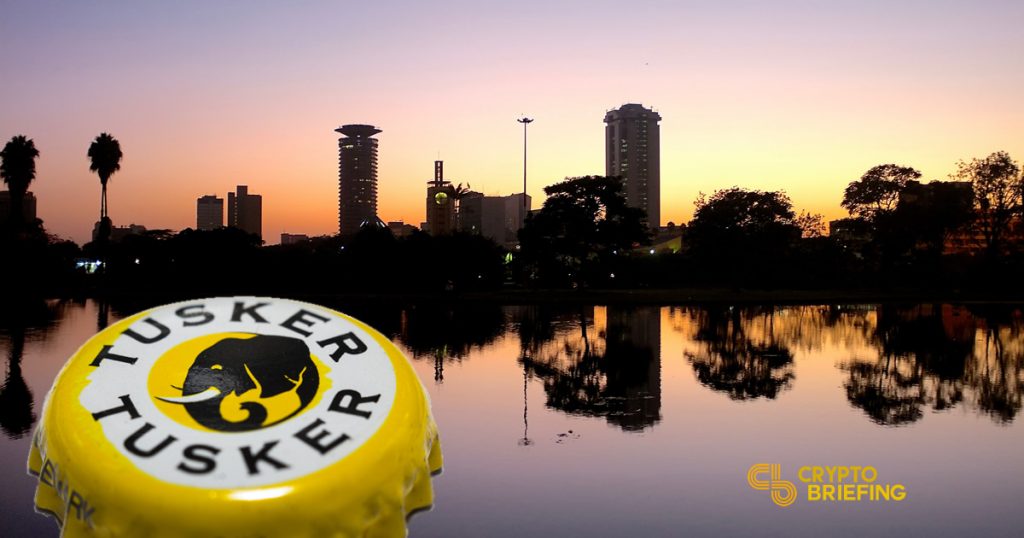 As I walked into the cozy bar, I had a feeling of excitement. It would be the first time I would pay in Bitcoin at a local establishment. I have traded in cryptos since August 2017, but I had never used them to pay at a local merchant.
After my friends and I had our fill of Tuskers (a local beer which is the most popular in the country), we asked to pay in Bitcoin. The waiter directed us to a poster on the counter where we scanned the barcode and sent the requested amount. As we left the joint, our excitement was palpable. We weren't just trading Bitcoin to make some money, we were actively using it!
---
Bitcoin Is An Investment For Many
The joint, aptly named the Bitcoin Lounge, is located 15 kilometers from Nairobi. In a country that's yet to fully accept, or comprehend, cryptocurrencies, such a joint is hard to find. Inside one can help him or herself to some nyama choma (a local delicacy of roast meat) or have a beer while watching soccer.
What sets the joint apart however is the fact it accepts payment in cryptocurrencies.
Glamorous as it sounds, the number of people who pay in cryptos are very few. In Kenya, not many people own cryptocurrencies. For the few who do, they regard them as investments, with many having been attracted by tales of those who made millions from selling cryptocurrencies.
An Unimpressive Experience
I therefore decided to interact with a few patrons at the joint and asked them if they have had any experience paying in cryptocurrencies. Unsurprisingly, many of them didn't own any digital currencies. Two young gentlemen had used Bitcoin to pay for their drinks, but the experience had been unpleasant.
According to one, Gerald Mutiso, it was in December last year and he had invested Kshs. 10,000 ($100) in Bitcoin after being assured that he would make millions from the venture. The young university student had decided to use his stash to pay for drinks, but the transaction took hours. He ended up paying through M-Pesa (a local mobile money platform) instead. The bar owner was however understanding and once the Bitcoins reflected on his wallet, which was a day later, he refunded the young man.
Bitcoin Lounge is located just next to Kenyatta University, the second-largest in the country. I therefore decided to go around the school and find out just how much the students knew about cryptocurrencies and if they had made payments in cryptos.
Most students had heard about Bitcoin, I learnt, but very few had purchased it. The number of those who had used it for payments was even fewer. This was majorly because very few stores in the country accept cryptocurrencies. For many, Bitcoin Lounge was the only merchant they knew which accepted cryptocurrencies.
---
Adoption in Africa is patchwork
In many developed countries where cryptocurrencies have taken root, there exist crypto payment gateways. These firms make it possible for merchants to accept Bitcoin and other cryptos seamlessly without necessarily having to open a crypto account or even know what Bitcoin is. The gateways convert the cryptos received into the merchant's currency of choice and deposit it into their bank accounts. Some of these include Coinbase, BitPay, Coingate and GoCoin.
In Kenya, such services don't exist. This makes many merchants hesitant to accept Bitcoin for payments as they run the risk of its price suddenly dropping, for which they would incur losses. For the few that accept Bitcoin such as Bitcoin Lounge, they accept the payment directly to their Bitcoin wallets and then trade the cryptos themselves.
The situation is not helped by the government's stance on cryptocurrencies. The Kenyan government has repeatedly warned the citizens against investing in cryptocurrencies as they stand the risk of losing their money. The country's Central Bank has echoed these views, with the governor warning that the Bitcoin rush could be a pyramid scheme.
This is the narrative in many African countries. However, in some countries such as South Africa, the number of merchants accepting Bitcoin is much higher. One can buy electronics, pay for a relaxing massage and even hire dancers with Bitcoin.
The narrative is similar in Nigeria, Africa's largest economy where merchants are accepting Bitcoin to open themselves up to a new customer base.
Paying in Bitcoin in Africa is still a long way from going mainstream or matching the penetration that mobile money payments has achieved. However, thanks to the efforts of some pioneers such as the Bitcoin Lounge, the continent may well be on its way there.
The author is invested in cryptocurrencies.