Bitcoin Back Above $30,000 as Stock Futures Soar
After a record nine consecutive weekly red closes, Bitcoin has kicked off the week in the green.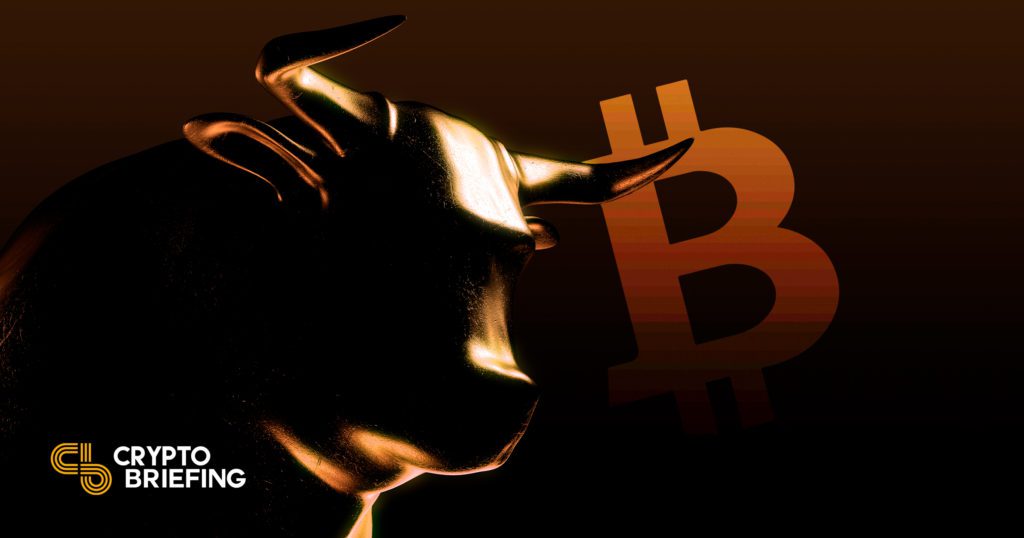 Key Takeaways
Bitcoin has crossed $30,000 once again.
The crypto market started the week with a rally along with global stocks and U.S. futures.
Despite the recent gains, Bitcoin is still over 50% down from its peak.
Global stocks and U.S. futures are also up today.
Bitcoin Crosses $30,000
After weeks of dismal price action, Bitcoin is showing signs of life.
The leading cryptocurrency broke past the crucial $30,000 level early Monday, hours after registering its ninth consecutive weekly red close for the first time ever.
$30,000 has served as an important psychological support level for Bitcoin since early 2021. It briefly dipped below the milestone in July 2021 before surging to an all-time high above $69,000 three months later. However, Bitcoin has been on a sluggish decline since November 2021, finally breaking below $30,000 for a second time earlier this month during a week of chaos that saw Terra's collapse cause an industry-wide wipeout.
Bitcoin's price performance has been mirrored by many other crypto assets and traditional equities in recent months amid growing macroeconomic uncertainty. Since the Federal Reserve committed to hiking interest rate hikes and quantitative tightening measures to curb soaring inflation rates, crypto and global markets have suffered from sell-offs. Silicon Valley tech stocks have been among the hardest hit this year, with giants like Amazon and Tesla posting heavy double-digit losses (34.8% and 36.6% respectively).
Last month, Netflix posted a record 38% daily loss after it reported a fall in subscribers in one of the biggest signals yet that the Big Tech bubble may have finally burst. The crypto market, which has traded in close correlation with other asset classes in recent years, has tumbled to a value of around $1.3 trillion after topping $3 trillion seven months ago.
Although Bitcoin has had a shaky few weeks, it showed strength Monday with a 5.2% bounce as global stocks and U.S. futures rallied. European and Asia-Pacific stocks surged as traders have started to place bets on the Fed adopting a less aggressive tightening policy over the coming months. Dow Jones futures are also trading 1.76% in the green, S&P 500 futures are up 2.47%, and futures tracking the Nasdaq Composite Index have gained 3.33%. U.S. markets are closed Monday to mark Memorial Day, with trading set to resume Tuesday.
The crypto market is up 5.3% today with many lower cap assets posting stronger gains than Bitcoin. Nonetheless, with exhaustion from the 2021 bull cycle and a rocky macro climate to contend with, the market has a long way to go before it can reclaim its highs.
According to data from CoinGecko, Bitcoin is trading at around $30,630 at press time. Its market cap is about $584 billion, roughly 55.7% short of its highs.
Disclosure: At the time of writing, the author of this piece owned ETH and several other cryptocurrencies.