Bitcoin ETF is Inevitable Says Former SEC Chairman
A growing number of large institutions vouch for the legitimacy of spot Bitcoin ETFs.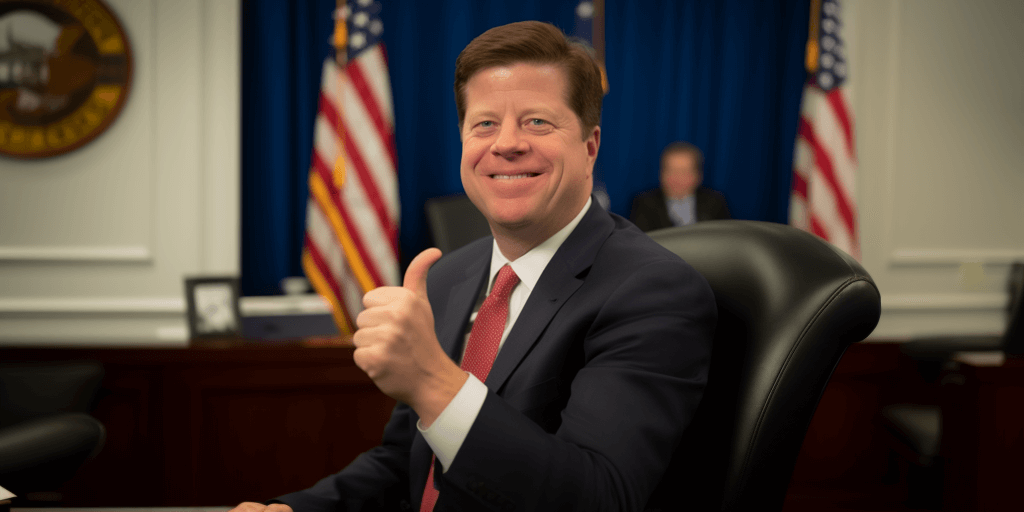 Former US Securities and Exchange Commission (SEC) chairman Jay Clayton has expressed his belief that the approval of a spot Bitcoin ETF is "inevitable" despite delays on seven applications.
In a recent interview with CNBC, Clayton highlighted that major financial institutions backing spot Bitcoin investment vehicles represented a shift in the market and that the SEC would eventually approve a spot Bitcoin ETF.
A spot Bitcoin ETF is an exchange-traded fund that invests directly in Bitcoin. This allows investors to trade shares of the fund on stock exchanges, making it easier to invest in Bitcoin.
Although the SEC approved a Bitcoin futures ETF in 2021, citing its robust investor protection owing to the governing laws of futures, it remains cautious about spot Bitcoin ETFs due to fears of market manipulation.
Clayton said that he used to support this view but that "there are now large institutions with surveillance mechanisms who are coming in and saying no that is not the case. We can rely on the efficacy of the cash market to a sufficient extent where we believe this is an appropriate product."
Last week, a federal court described the SEC's decision to reject Grayscale's request to convert its bitcoin trust (GBTC) into an ETF as "arbitrary and capricious." As a result, JPMorgan analysts believe that Grayscale's victory will force the regulatory body to approve spot Bitcoin ETFs.
"The most important element of the Grayscale vs. SEC court ruling was that the denial by SEC was arbitrary and capricious because the Commission failed to explain its different treatment of similar products i.e., futures-based bitcoin ETFs," JPMorgan analyst Nikolaos Panigirtzoglou wrote.