Bitcoin and Ethereum Follow Gold as Precious Metal Aims for All-Time High
Gold is less than $40 away from reaching its highest level in a century and Bitcoin is following it.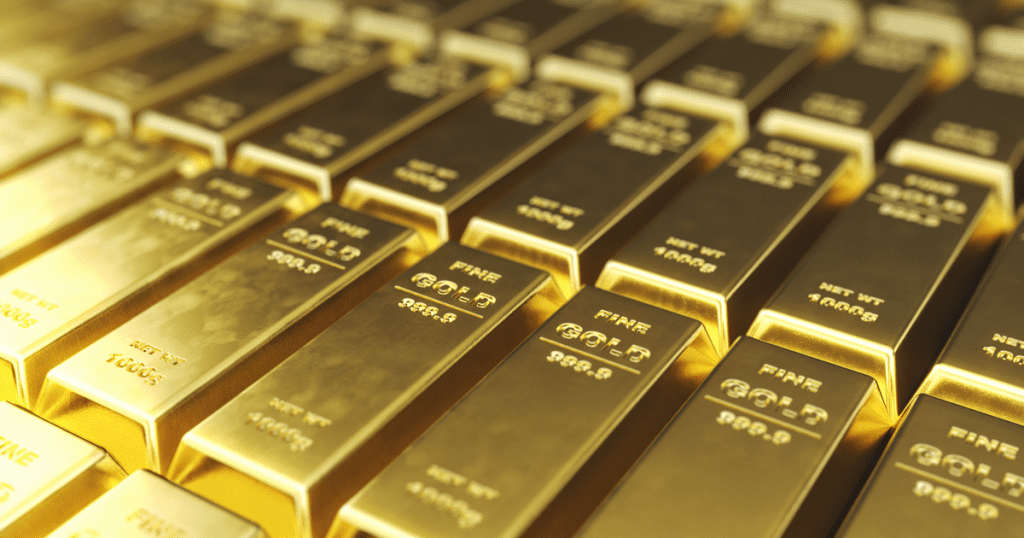 Bitcoin and Ethereum have piggybacked gold as the safe-haven asset is just one move away from smashing its all-time high. As major cryptos followed the precious metal's rally with only a short lag, a pump for gold could push BTC above $11,000.
Gold Ready for Historic Month
For the last two months, BTC and ETH have sat back in a tight price range while altcoins enjoyed an impeccable rally.
This could all be set to change as the two cryptocurrency majors pushed out of their respective price ranges, and DeFi tokens start to look fairly weak.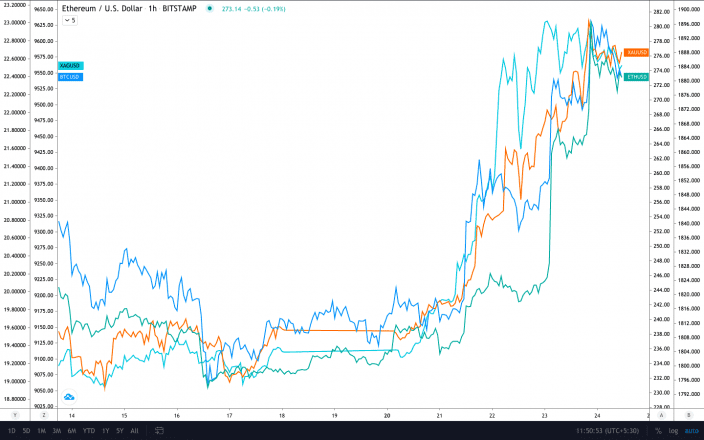 BTC and ETH followed in the footsteps of precious metals, beginning an uptrend exactly 24 hours after gold and silver. Investors are watching gold with laser focus as the metal inches closer to breaking its all-time high at $1,921 per troy ounce.
If the yellow metal closes the month above $1,825, it will be the first time in history that it closes a monthly candle above that region. All that's left is for the asset to break above it's one remaining barrier, and the precious metal will be in full-blown price discovery mode.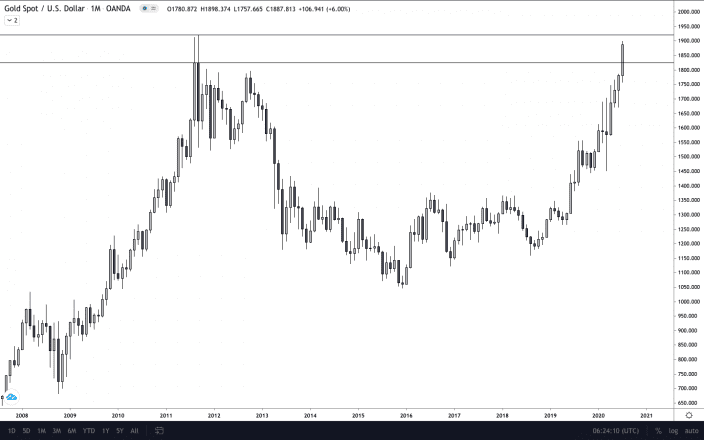 As the precious metal breaks for new highs and BTC follows, the case for a sustained correlation between the two is more probable.
Bitcoin has followed the safe-haven asset move for move in the last few days, and an improved outlook for gold could shift capital inflows from risk-on assets like stocks to risk-off assets like gold.