Ethereum 2.0 Testnet Going Live Early August, ETH Surges
The Ethereum 2.0 development team has set Aug. 4 as the tentative date for the first main testnet of Eth 2.0 to go live. Code-named "Medalla," the testnet will be the final testnet before the mainnet launch.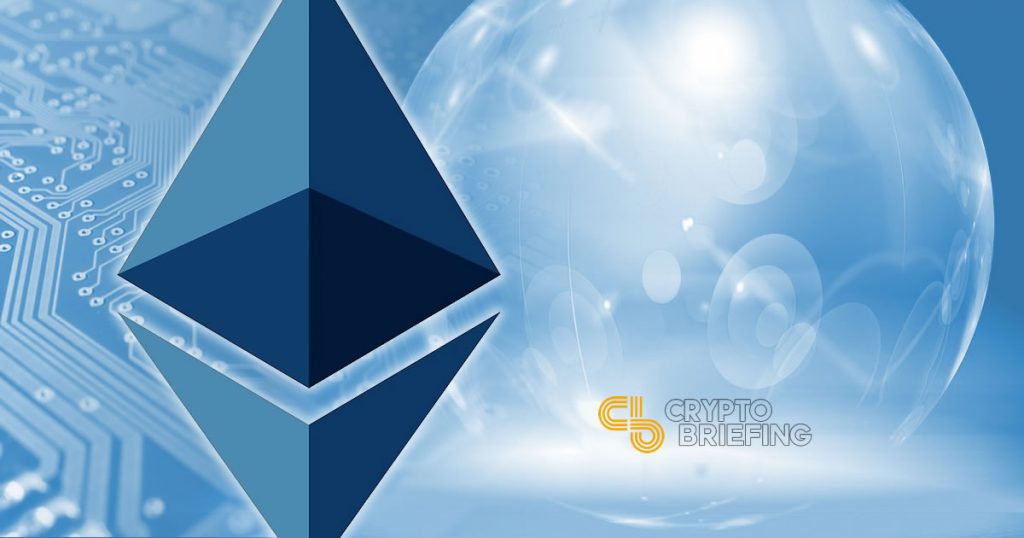 The Ethereum 2.0 testnet Madalla is scheduled to go live on Aug. 4 at 1:00 PM UTC, according to coordinator Danny Ryan. The launch date is currently tentative. Two conditions must be met before the testnet can launch.
The first condition is to have a minimum of 16,384 validators onboard with each validator staking 32 ETH. This condition is set to simulate the Ethereum 2.0 mainnet as closely as possible.
The second condition is the MIN_GENESIS_TIME, which defines the earliest time at which the network can launch after the first condition is met. The current MIN_GENESIS_TIME for the Ethereum 2.0 testnet is Aug. 4. If the first condition isn't achieved by Aug. 2, the launch of the testnet will be postponed until the first condition is met.
Danny Ryan also gives us an update regarding the initial clients of Ethereum 2.0. To promote client diversity and improve decentralization, the new blockchain will initially be launching with four clients—Lighthouse, Nimbus, Prysm, and Teku.
Ethereum Crosses $270 Amidst Testnet Launch
Greater clarity on the progress of Ethereum 2.0 has allowed ETH prices to surge. The original smart contract token is up more than 11.5% over the last 24-hours. Ethereum briefly went as high as $280, a five-month high for the coin, and has stabilized around the $265-$275 range. Right now, 86% of traders are bullish on ETH, according to CoinGecko.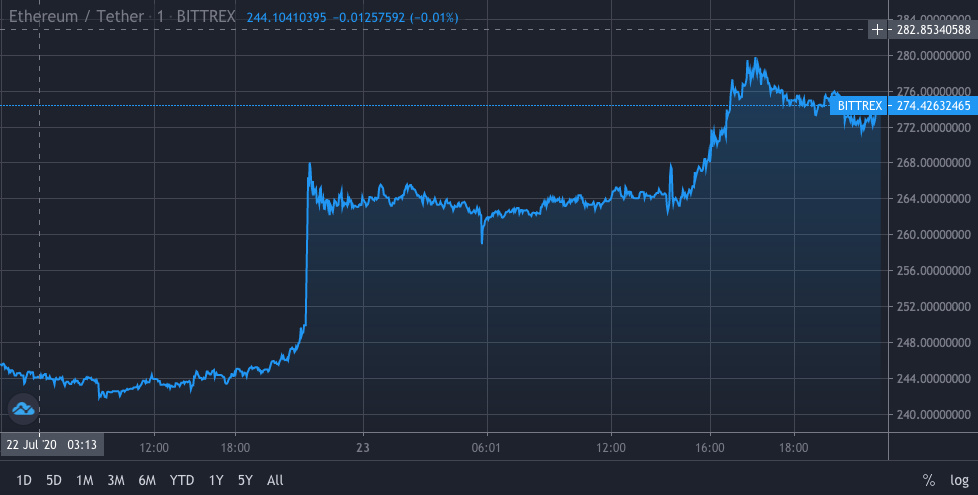 Ethereum 2.0, which utilizes a proof-of-stake instead of proof-of-work consensus algorithm, has long been touted as a game-changer in terms of improving the network's scalability. Vitalik Buterin first talked about scaling Ethereum using early versions of proof-of-stake in 2015. Five years later, the Ethereum has continued to suffer setbacks and missed deadlines.
The testnet was first supposed to be launched in 2019, but was pushed until Jan. 2020, and was again delayed to July 2020. Even the current date of Aug. 4 is tentative. Traders should proceed with caution, as another delay could send ETH prices tumbling.