Bitcoin, Ethereum Suffer as Financial Markets Slide
The top cryptocurrency is trading below $40,000 for the second time in two weeks.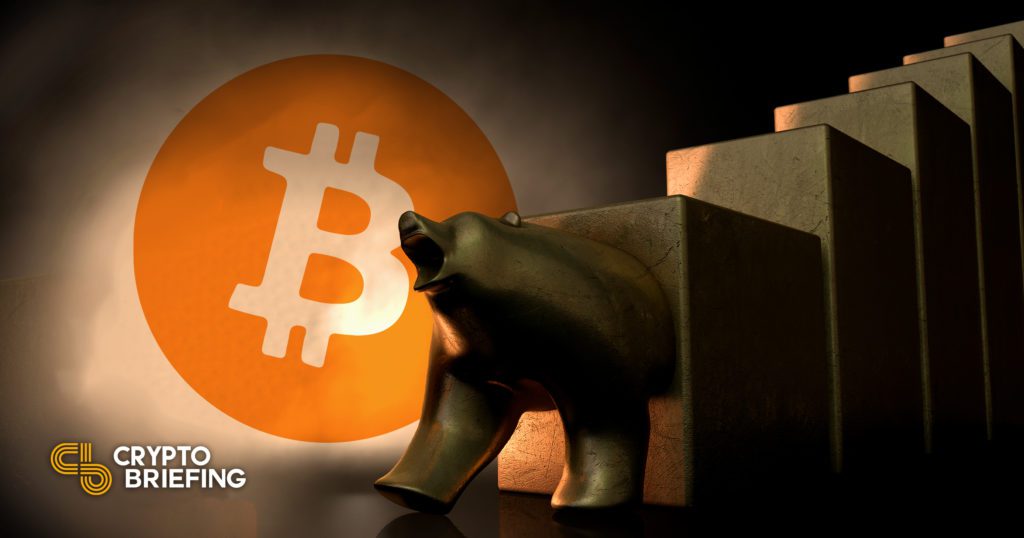 Key Takeaways
Bitcoin and Ethereum have once again lost key psychological supports.
A sell-off in tech stocks and other risk-on assets appears to be behind today's drop.
Despite acting as an inflation hedge in the past, Bitcoin now shows more correlation with risk-on assets.
Crypto assets have slid further following widespread weakness in global financial markets. Rising interest rates are making future profits less attractive for risk-on assets such as technology stocks and cryptocurrencies.
Bitcoin Slides With Global Markets
Bitcoin is back below $40,000.
The top cryptocurrency dropped 7.1% Friday morning following continued downward momentum in financial markets. Today is the second time Bitcoin has fallen through key psychological support at $40,000 over the past two weeks. After reaching highs of $43,467 yesterday, Bitcoin now trades at $38,997.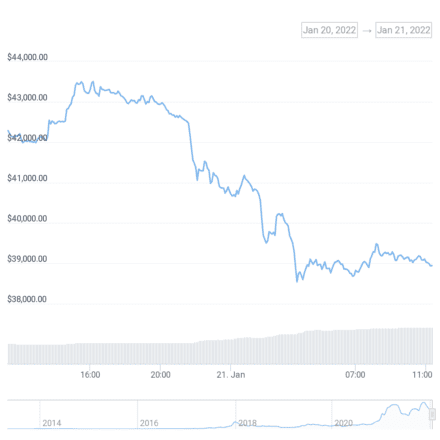 Like Bitcoin, Ethereum has also been hit hard over the past 24 hours. The second-biggest crypto asset is down 8.5% on the day, dipping below its own key support level of $3,000 to trade at $2,879.
The trend dictated by Bitcoin and Ethereum has affected much of the crypto market. Some of the biggest losers during the drop were alternative Layer 1 networks. While chains such as Harmony and NEAR broke out to new all-time highs last week, their bullish momentum was short-lived. This morning's drop has wiped out the remainder of their gains, with NEAR shedding 12.8% and Harmony's ONE token down 12%.
Weakness in the wider financial markets appears to have contributed to today's drop. Technology stocks have fared the worst, with Netflix plummeting 20% during after-hours trading yesterday. Similarly, exercise bike maker Peloton saw a 24.5% drop following a report that the company would temporarily pause its fitness products due to slowing demand.
European markets have also opened red, with the pan-European Stoxx 600 dropping 1.4% in early trading. Like U.S. tech stocks, the European energy sector is also forecasting stunted profits for 2022. One example is wind turbine manufacturer Siemens Gamesa, whose stock plunged more than 13% after cutting its revenue guidance Friday.
The current market climate, coupled with the Federal Reserve's commitment to raising interest rates, is taking its toll on risk-on assets. Despite Bitcoin's position as an inflation hedge fueling its meteoric rise at the beginning of 2021, the top crypto asset has recently started trading more in correlation with other risk-on assets such as tech stocks. If global investors continue to flee to lower-risk investments, the crypto market could face further downward pressure.
Disclosure: At the time of writing this feature, the author owned ETH, NEAR, and several other cryptocurrencies.