Bitcoin ETP Investments Hit All-Time Highs as Institutions Load Up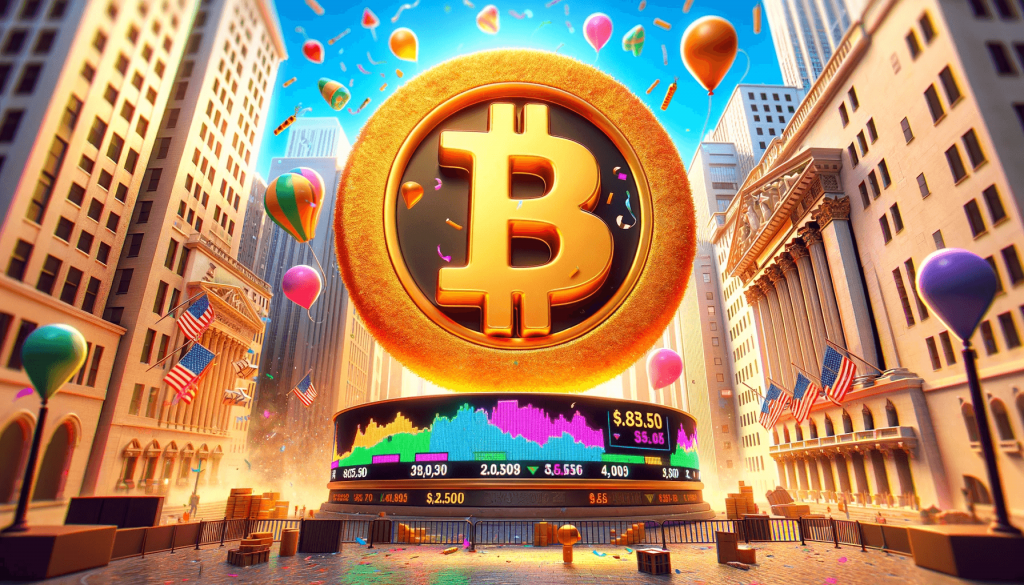 Crypto brokerage firm K33 Research published a report yesterday showing that demand for Bitcoin (BTC) exposure through exchange-traded products (ETPs) has reached an all-time high. Bitcoin exposure through ETPs reached 204,170 BTC ($7.4 billion) on November 12, breaking the previous all-time high of 200,573 BTC set in April 2022.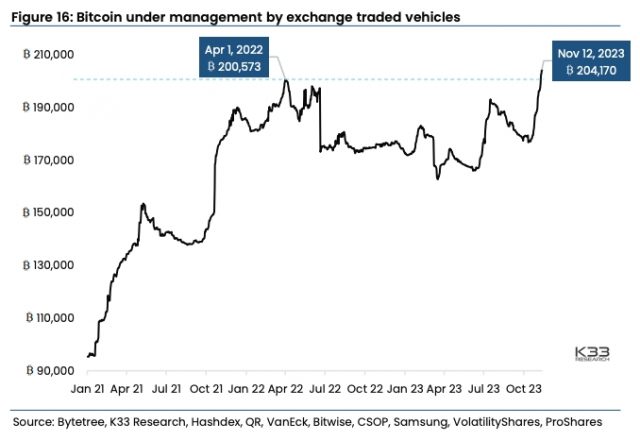 According to Anders Helseth, Head of Research at K33, and Vetle Lunde, Senior Analyst at K33, all-time high BTC ETP exposure reflects the growing institutional appetite for Bitcoin ahead of a key deadline for spot Bitcoin exchange-traded fund (ETF) approvals.
An ETP is an umbrella term referring to any security that trades on an exchange, including ETFs, exchange-traded notes (ETNs), and exchange-traded commodities (ETCs).
The total BTC exposure from ETPs globally grew by 27,095 BTC ($982 million) over the past month, outpacing the June-July inflows following BlackRock's ETF filing. Crypto investment products from asset managers such as VanEck, Bitwise, CSOP, Samsung, Volatility Shares, ProShares, and others saw record inflows.
Helseth stated that persistently high CME Bitcoin futures exposure and significant BTC ETP inflows point toward strong institutional demand for Bitcoin exposure as the SEC's ETF decision deadline on November 17 approaches.
Lunde noted that crypto native traders don't share the same bullish optimism, as perpetual futures funding rates on major exchanges have fallen to 19-month lows.
The annualized premiums for CME Bitcoin and Ethereum futures currently exceed 15% for the third consecutive week. CME Bitcoin futures open interest, measured in BTC, continued climbing last week, surpassing 110,000 BTC on Friday.
The new record above 110,000 BTC made CME the world's largest Bitcoin derivatives exchange, surpassing open interest on Binance.
The SEC has until Friday, November 17, to approve all pending spot Bitcoin ETF applications, allowing the ETFs to launch at the same time. After November 17, filings can no longer be accepted simultaneously, shifting focus to the January 10 deadline.
Bitcoin's price is flat by 0.3% over the past 24 hours, according to CoinGecko.