Bitcoin Futures 'Too Small' to Cause BTC Bear Market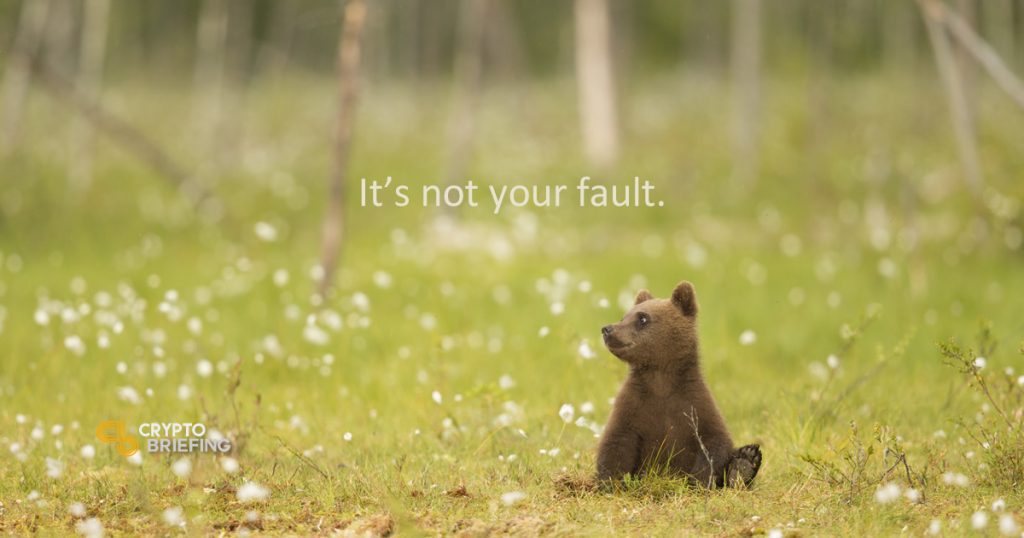 Experts have suggested that the bitcoin futures price effect may be so negligible as to have had almost no impact on the recent BTC price slide.
Speaking to Crypto Briefing, Mati Greenspan, a senior market analyst from eToro, explained that in comparison to the volume on prominent exchanges, the BTC futures market was not large enough to have any discernable effect on the price of bitcoin.
"On average, there are 1-2,000 quant trades on a daily basis", said Mr. Greenspan. "At most prices for this year, BTC futures form too small a portion of the total market to influence price to a large extent".
Opening for trading on the Chicago Board Options Exchange (CBOE) back in December, BTC futures enable traders to form a contract to exchange bitcoin at a certain price at a point in the future. Known as 'going long' or 'shorting', futures contracts allow parties to effectively place bets on what the price of an asset will be in the future.
Although specialist exchanges, such as Bitfinex, Bitmex and GDAX had already offered a limited capacity to do this, CBOE's announcement enabled regular investors to participate in cryptocurrency. Otherwise known as 'synthetic bitcoin', CBOE futures give exposure through a standardized contract, regulated exchange and deals settled in fiat currency.
---
The Bitcoin Futures Price Effect
Following BTC futures hitting the market, there was speculation that they would increase the scale significantly, with some suggesting million-dollar functionality in the near future.
However, halfway through 2018, this has yet to have materialized, although Greenspan points out that there was a spike on Monday, with the number of trades nearly hitting 5,000.
"There were 4,770 contracts traded on Monday, with roughly 23,700 bitcoins", Greenspan said, calling from Israel. "If we work on the then-average price of bitcoin being $6,000, we reach an estimated $142m trading volume for that day. Yes, this was high for futures but compared to some of the exchanges which see billions going through their servers every day it's not that much: maybe 4% of the BTC market".
This comes as publications have highlighted a link between the falling price of BTC – down 3% today – and the expiration of CME BTC futures on the last day of trading for the month.
Cointelegraph's price index and Coin360.io have both suggested that BTC's recent downward trend was caused by investors shorting the market. Fundstradt's Tom Lee and the Federal Reserve Bank of San Francisco have also voiced concerns over the negative impact futures could be having on bitcoin's price.
Investors have suggested to Crypto Briefing that following the large price rises back in December, the following corrections that have taken place over the past six months have left people disillusioned.
One source suggested that if there was any singular factor for the recent bear market, it was that many investors who joined in December or other peak price periods have failed to see the returns they expected and have sold all of their assets, contributing to a declining price.
What does the future hold for Bitcoin's price? We're not certain, but at the moment BTC futures doesn't seem to give any answers.
The author is invested in BTC, which is mentioned in the article.