Bitcoin Goliath: Grayscale's Investment Report Shows A Positive Start To 2019
Does Grayscale's report indicate institutional interest is a necessary ingredient in crypto's success?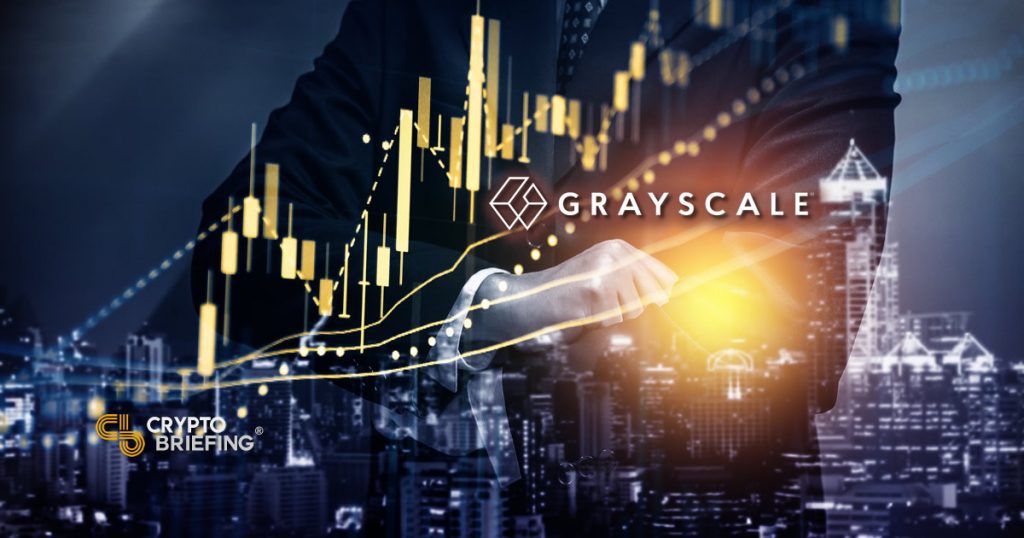 Grayscale, the digital currency investment firm, released its Q1 2019 Digital Asset Investment Report yesterday. The investment company founded by Barry Silbert, which is reputed to own approximately one percent of all the world's bitcoin, recorded its first positive quarter since the end of 2017 for three of its funds.
Six Out Of Ten Ain't Bad
Grayscale's Bitcoin Trust, Digital Large Cap Fund, and the crypto-wide Fundstrat Crypto Aggregate Index were all finally back in the green, along with five other single-asset funds. Its four other single-asset funds continued to generate a negative return. The Grayscale Litecoin Trust made a 96 percent return.
Notably, the investment company saw a 42 percent increase in capital inflows for the quarter, up from $30.1 million in Q4 2018 to $42.7 million in Q1 this year. The quarter saw a turnaround in investment inflows, which had been slowing through all of last year.
Hedge funds drove that charge, accounting for $24 million of investments for the quarter, up from $1 million in the last quarter of 2018. The company noted that almost all of that increase poured into its Grayscale Bitcoin Trust (around 99 percent), suggesting there was a risk-on appetite for bitcoin in the institutional market that has yet to translate into market-wide gains.
---
Bitcoin Remains Seated As King
Its bitcoin fund returned 7.3 percent for the quarter, with a five percent return from the large-cap fund, and a 6.9 percent return from its aggregate index.
Grayscale considers demand for bitcoin as either being linked to demand for defensive exposure to crypto, or an aggressive targeting of the OG crypto as it approaches its third block-reward halving in May 2020. As the company notes:
The return of bitcoin-only bullishness among investors was stark. The company's bitcoin trust fund inflows surged from 76 percent for the period Q2 2018 to Q1 2019, while all other funds witnessed inflows down from 24 percent levels of the same twelve month period to practically nothing in Q1 2019.
Its Ethereum classic, Stellar lumens, XRP, and Zcash funds were all negative for the quarter.
---
Interest Rises Among Institutional Investors
With 73 percent of the inflows being from institutional investors, Grayscale posits that institutional interest may have been triggered during bitcoin's bear market conditions last year:
Some crypto pundits have long been arguing that institutional interest is ultimately going to be the driver of stronger adoption. Others maintain use among retailers is the litmus test crypto needs to pass. Grayscale's latest results suggest at least a correlation between bitcoin demand – and price – and institutional interest.
But perhaps not causation. To crypto purists, Whole Foods' announcement yesterday it would accept crypto and the rumors of crypto acceptance at eBay may be more meaningful for the ecosystem than an investment company's results.