Bitcoin Hits 1 ½ Year High, Soars Past $35K
The rally led to over $300 million worth of liquidated positions.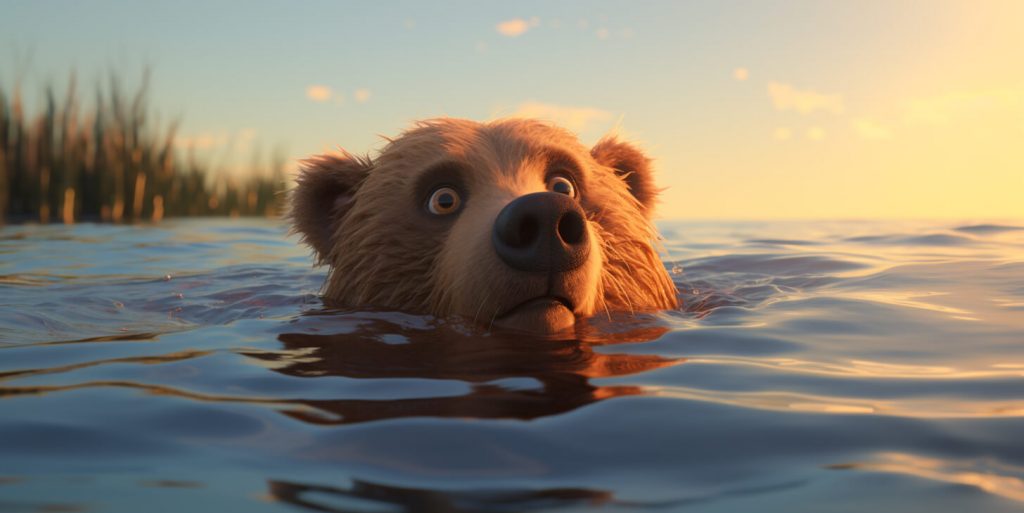 Bitcoin prices hit a 1.5-year high on Monday, surging 15% to over $35,200 on Binance in the last 24 hours. The world's largest cryptocurrency by market capitalization has gained over 20% in the past week, as renewed interest in digital assets propels prices higher. The last time Bitcoin reached these levels was in May 2022.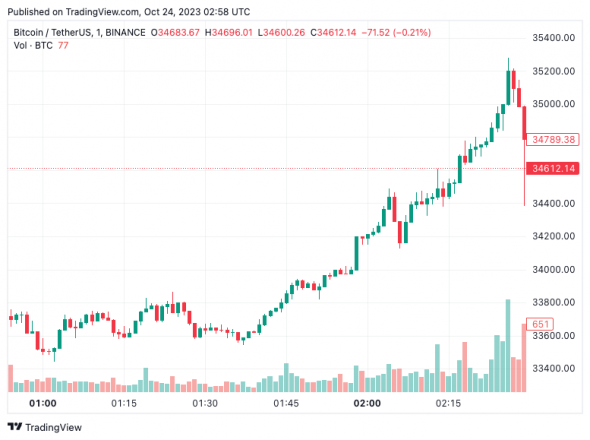 The recent price increase follows growing speculation that regulators may soon approve a Bitcoin exchange-traded fund (ETF). Asset manager BlackRock is said to have secured a specific "CUSIP" license and may begin seeding a Bitcoin spot ETF product with cash as early as this month.
The rally comes as crypto continued decoupling from equity markets, which declined last week due to recession and geopolitical concerns. The S&P 500 and Dow Jones fell 0.2% and 0.6% respectively, in the last 24 hours, according to Yahoo Finance data.
According to data from Coinglass, over 91,200 traders were liquidated in the past day, with over $310 million worth of short liquidations.