Bitcoin Hovers at $42,000 as Hashrate Hits Record High
Bitcoin's hashrate hit 248.11 million terahashes per second over the weekend.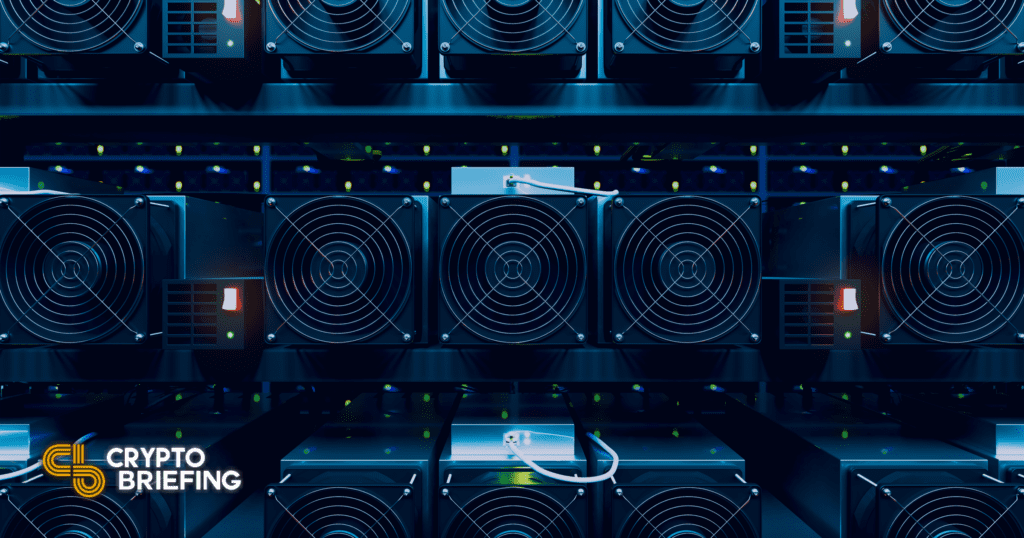 Key Takeaways
Bitcoin's hashrate has hit a new record high of 248.11 million terahashes per second.
The top crypto asset is currently trading just above $42,000.
Despite the hashrate jump, Bitcoin has had a sluggish start to 2022.
Bitcoin has hit its biggest-ever hashrate while the price of the asset appears to have rebounded over the last few days.
Bitcoin Hashrate Hits All-Time High
The Bitcoin network's hashrate has recorded a new all-time high.
According to data from Glassnode, it jumped to 248.11 million terahashes per second Saturday, which represents an increase of more than 200% since it dipped to 82 million terahashes per second following China's mining ban in June 2021.
The Bitcoin hashrate refers to the amount of computing power assigned to the blockchain to verify transactions and earn block rewards. It's a useful metric for determining the health and security of the blockchain. When the hashrate is higher, Bitcoin is more secure against attacks because more computing power would be required to take control of a majority stake of the network. Such attacks are frequently referred to as "51% attacks."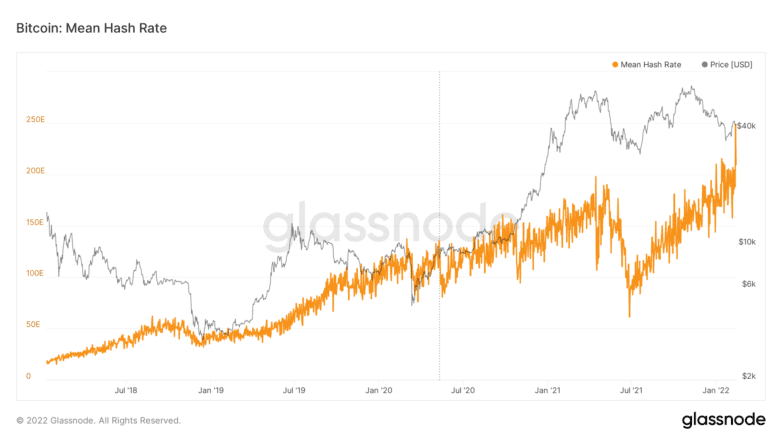 Where China was previously the bigger contributor to the network's hashrate, the recent ban has meant that the United States now holds the top spot.
Bitcoin's hashrate high comes as the amount of Bitcoin on cryptocurrency exchanges has hit a three-year low of 2.5 million coins, per Glassnode data. This metric suggests that as the network's security is strengthening, fewer investors are looking to sell their holdings.
Bitcoin is currently trading at around $42,200, which is just above the local support level at $41,500. The $41,500 level is a resistance-turned support level that Bitcoin reclaimed earlier this month before topping $46,000.
Nonetheless, while the hashrate jump bodes well for Bitcoin's fundamentals, the top crypto asset has put in a lacklustre performance so far this year along with much of the rest of the crypto market. It's down about 9.4% year-to-date and sitting roughly 39% short of its all-time high price of $69,000 recorded in November 2021.