Bitcoin Is Now in Overbought Territory Following Elon Musk's Endorsement
Bitcoin is going through high volatility after one of the most prominent business magnates in the U.S. publicly endorsed it.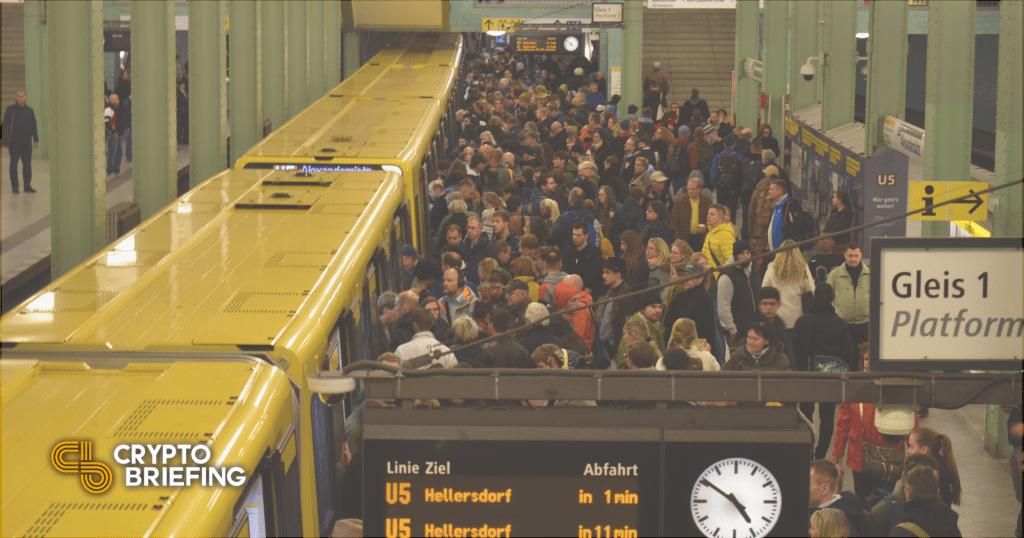 Key Takeaways
Bitcoin saw its price jump by 19% within two hours to hit a high of $38,360. 
The spike in buying pressure seems to be related to Elon Musk, who publicly announced his support for the bellwether cryptocurrency. 
While several technical indicators have turned bullish, there is one that suggests BTC sits in overbought territory. 
Market participants seem to have entered an irrational FOMO state after Tesla and SpaceX CEO Elon Musk suggested that he now supports Bitcoin.
Bitcoin Skyrockets Following Crucial Endorsement
Musk tweeted that "in retrospect, it was inevitable" after changing his Twitter bio to include one word: Bitcoin.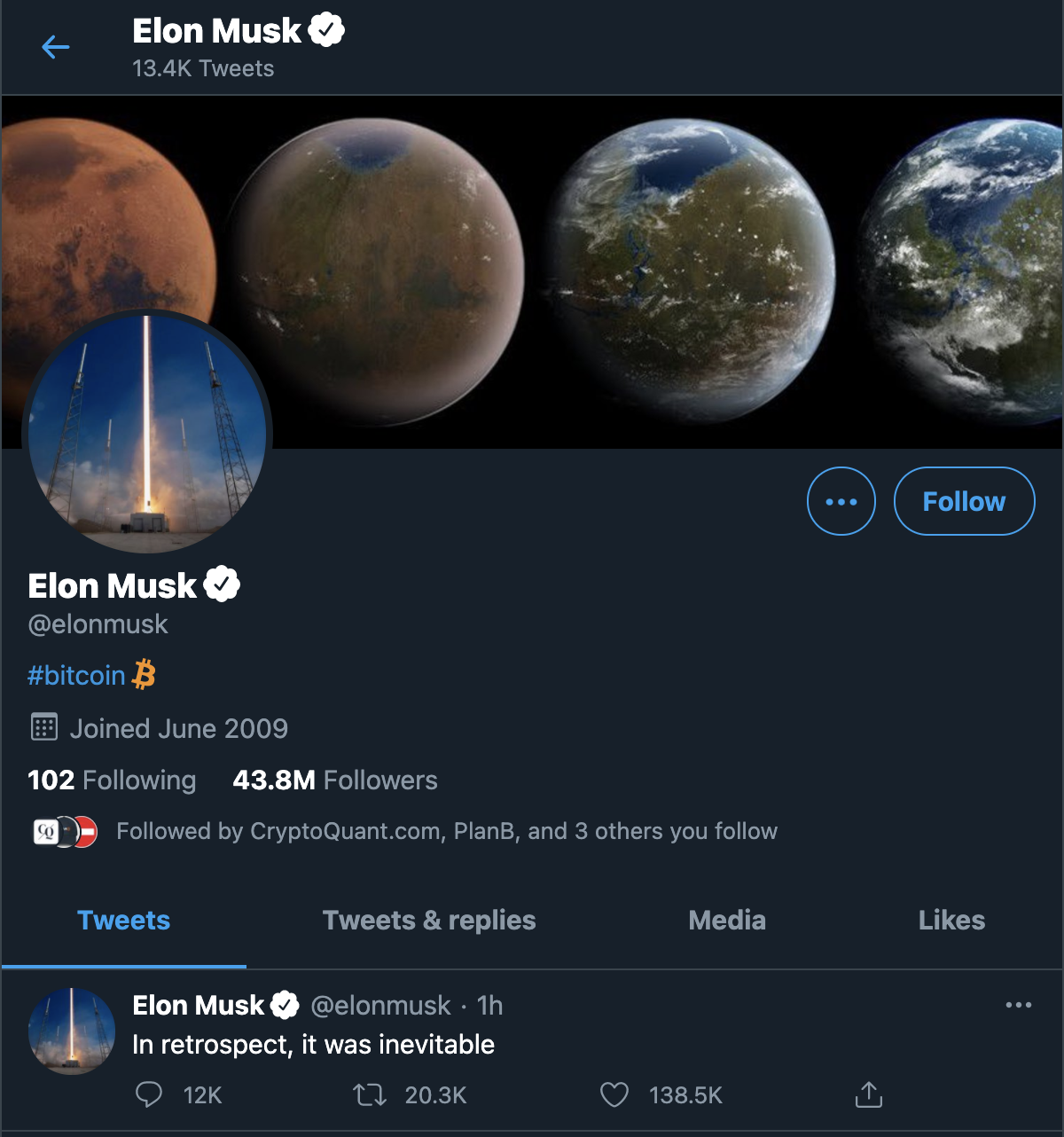 Following Musk's remarks, the buying pressure behind BTC skyrocketed, resulting in a 19% upswing. Bitcoin went from trading at a low of $32,300 to hit a high of $38,360 within two hours.
The bullish impulse was significant enough to push this cryptocurrency through the hypotenuse of a descending triangle where it had been contained over the past three weeks.
Indeed, Bitcoin was developing this technical pattern since Jan. 8 as its price made a series of lower highs while the $30,000 support level prevented it from dropping further.
Now that Bitcoin sliced through the $34,000 resistance barrier, the chances for another 15% surge to $43,500 have drastically increased. This target is determined by measuring the distance between the triangle's widest range and adding it to the breakout point.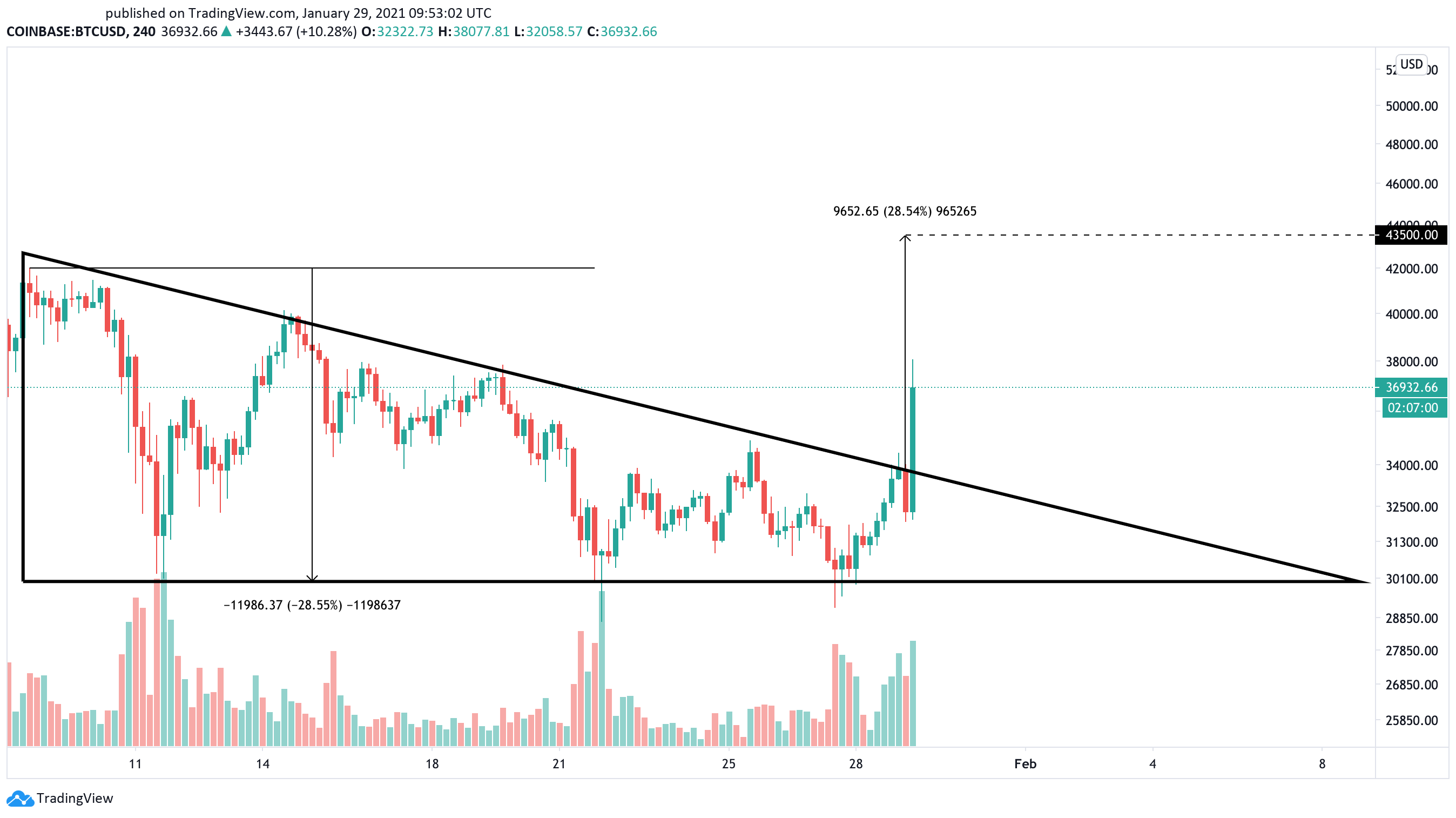 The parabolic stop and reverse, or "SAR," adds credence to the optimistic outlook.
This trend-following indicator suggests that Bitcoin's consolidation period came to an end. As the stop and reversal points moved below BTC's price, the overall trend turned bullish within the 4-hour chart.
The moving average convergence divergence, or MACD, also went through a golden cross between the 12 four-hour exponential moving average and the 26 four-hour exponential moving average, which is a positive signal.
Meanwhile, the SuperTrend indicator flashed a "long" signal as Bitcoin broke through the $34,000 resistance.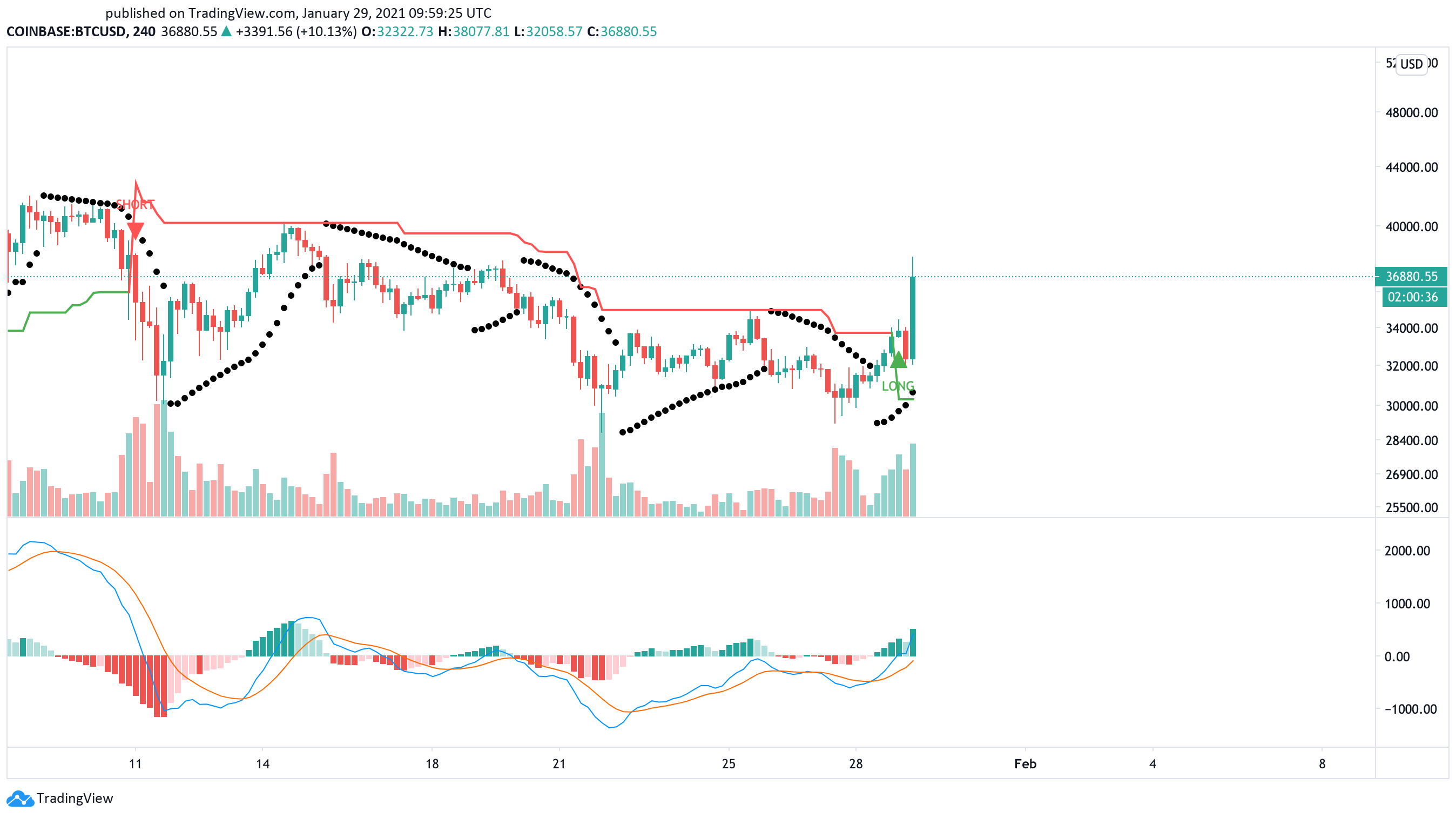 These technical indexes reinforce the descending triangle's forecast that Bitcoin is primed for another leg up.
A Warning Signal Emerges
Regardless of the optimistic outlook, the Tom Demark (TD) Sequential indicator estimates that Bitcoin is trading at overbought territory. This technical index presented a sell signal in the form of green nine candlesticks on BTC's 4-hour chart.
The bearish formation suggests that the flagship cryptocurrency will go through a one to four 4-hour candlesticks correction before the uptrend resumes.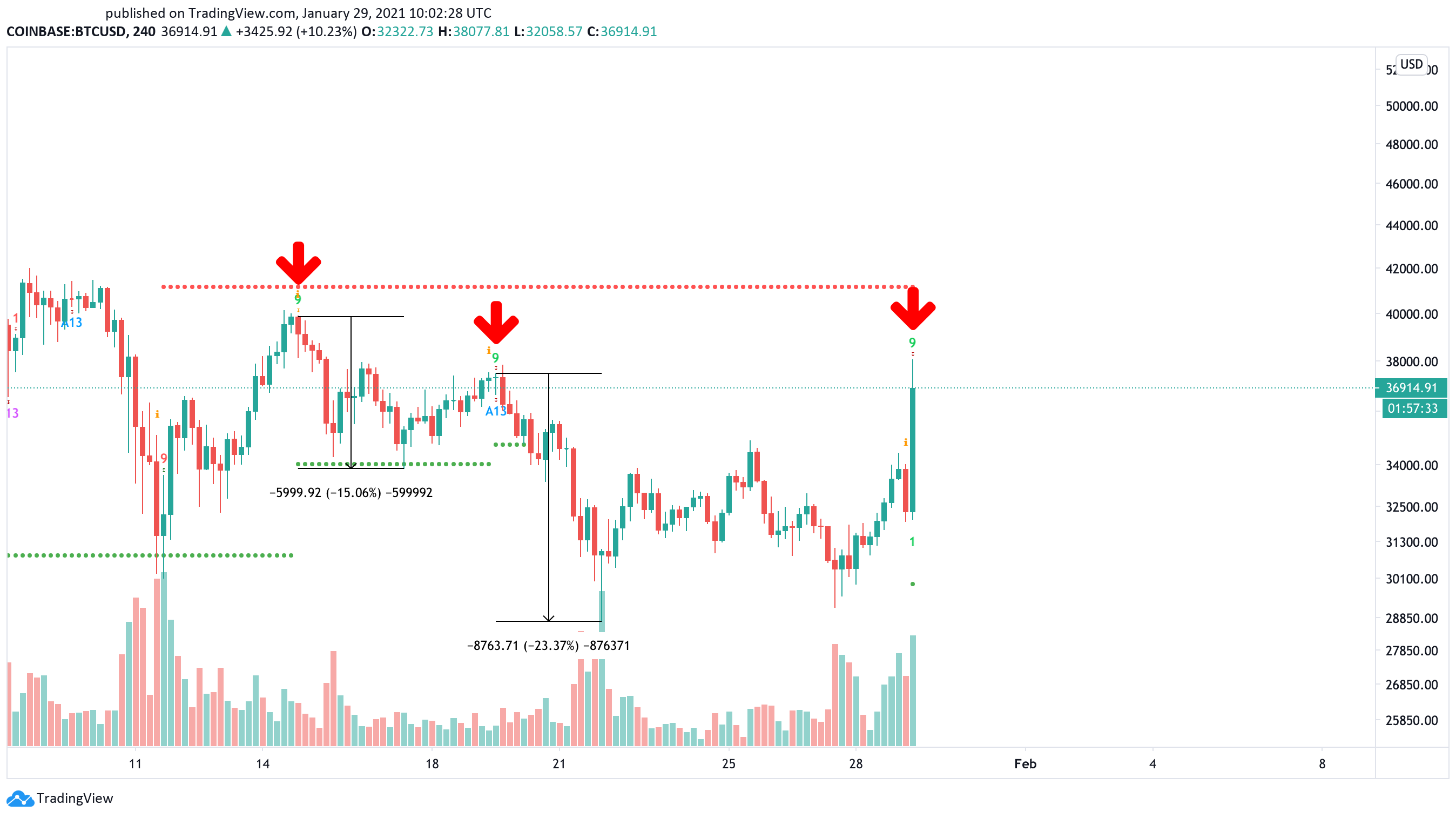 It is worth noting that the TD setup has been incredibly accurate at anticipating local tops on Bitcoin's trend. The last two sell signals that developed over the past few weeks were validated, resulting in significant pullbacks.
Therefore, the optimistic outlook must be taken with a grain of salt despite FOMO levels in the cryptocurrency market.
As long as the $34,000 support level continues to hold, the bullish thesis will prevail. But if Bitcoin slices through this critical support barrier, a steeper decline could materialize, pushing its market value towards the $31,500 level or even $26,000.
Disclosure: At the time of writing, this author held Bitcoin and Ethereum.
For more key market trends, subscribe to our YouTube channel and get weekly updates from our lead bitcoin analyst Nathan Batchelor.