The Language Around Bitcoin Has Changed: Professionals Are Using The Future Tense
Is it futurity? Or are Tether nerves behind the bitcoin rally?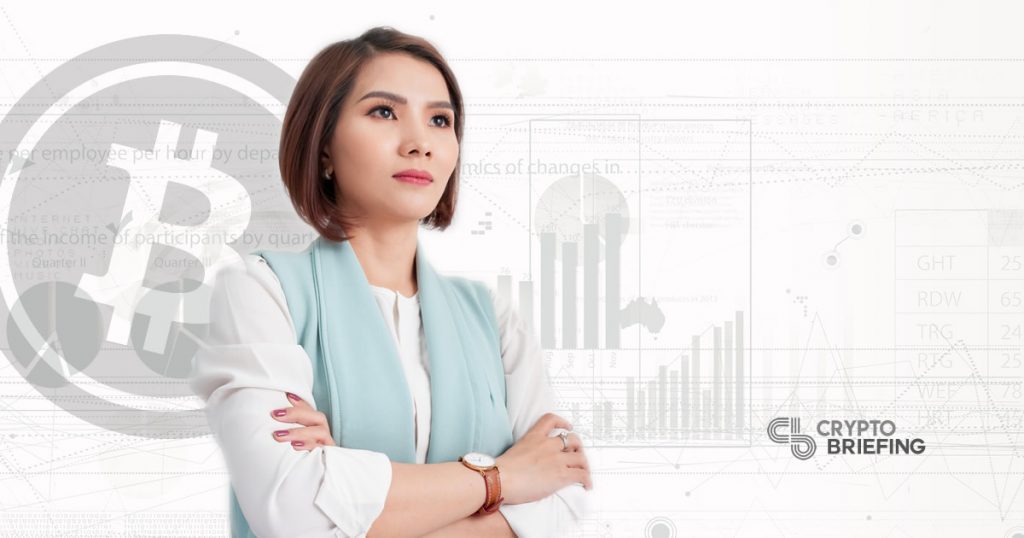 Bitcoin has surged beyond $8,000 in a dramatic shift from last year's bear market. It is now up over 100 percent YTD. Cynics are calling it manipulation, and Twitter's technical analysts have been calling the ceiling for the best part of two months. But is there anything fundamental driving the price movement?
While there are plenty of theories – and recent news at Consensus in New York certainly boosted the case for retail adoption – there are underlying trends that may reveal more about the King of Cryptocurrencies.
---
Futurity And Loathing At Indexica
Indexica uses text analysis technology to help hedge funds and asset managers track language and discussion on the internet using "tracking indexes, which intersect streaming textual web data with econometric modeling to precisely decipher, measure, and translate collective behavioral events into signals that create historical context and real-time situational awareness."
They call it "natural language processing", and Bloomberg reports that they claim to have discovered a fascinating phenomenon: the manner in which people have been discussing bitcoin has changed.
In particular, they have noted a change in the tense in which bitcoin is discussed – it is now being discussed in the future tense.
Evidently, that augurs well for bitcoin. The company's CEO told the outlet:
Indexica calls that "futurity" – the degree to which something is being discussed in relation to the future.
In the recent past, discussions around bitcoin have often revolved around the 2017 bubble during which the price reached $20,000. But the narrative appears to be changing – and the increased involvement of institutions and custody services is legitimizing the cryptocurrency.
With legitimacy, the conversation changes: discussions of moons and lambos give way to an authentic dialog around the value of a digital asset to society, and not just its value on Gemini today. This is evidently what Indexica is seeing when it notes "a more complex conversation" surround bitcoin.
The company claims bitcoin's futurity levels have never been so high. Less talk of fraud. Smarter people discussing it. And bitcoin now has high futurity characteristics.
Who would have guessed?
---
Token Analyst Sees Tether Fears
Something slightly more crypto-centric speaks to other fundamentals at play in the bitcoin market. Token Analyst measures crypto exchange volumes and capital inflows and outflows. Their analytics point to a flight from Bitfinex to the tune, at press time, of over $140 million over the 24-hour period. Inflows measure around $60 million.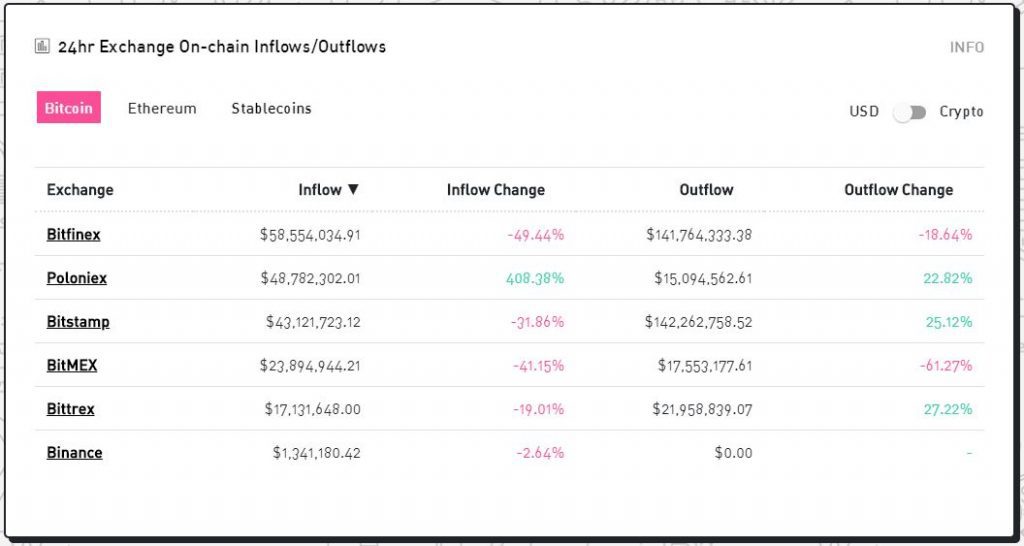 It is highly likely that the cause of such a disparity is the ongoing fear over Bitfinex and Tether. The last time there was a flight from Tether, back in October 2018, USDT lost its peg to the dollar and was trading at a steep face-value discount.
Not the U.S. dollar. Bitcoin.
---
To Fear Or To Futuritize – That Is The Question
The role that the lack of faith in Tether's actual fiat reserves plays is substantial. The flight from USDT was to the only viable way out of Tether and to something of value: bitcoin. And the same thing appears to be playing out again.
Notably, Poloniex, which is owned by Circle – the co-creator of the USDC stablecoin – is enjoying capital inflows up over 400 percent. The USDC accounts are attested monthly. And Poloniex operates in a highly regulated market and is trusted.
Whatever the balance of Tether fear and futurity behind the bitcoin bull run, one thing is clear: bitcoin is increasingly being seen as a safe-haven asset both despite and because of worries surrounding Tether. The crypto economy, it appears, has weaned itself off Tether reliance… if that ever existed.
All cryptocurrencies are equal, but some are more equal than others.