Bitcoin Market Cap Hits $100bn As Facebook Reveals Crypto Plans
Some analysts have suggested the movement was caused by increasing uncertainty surrounding Tether.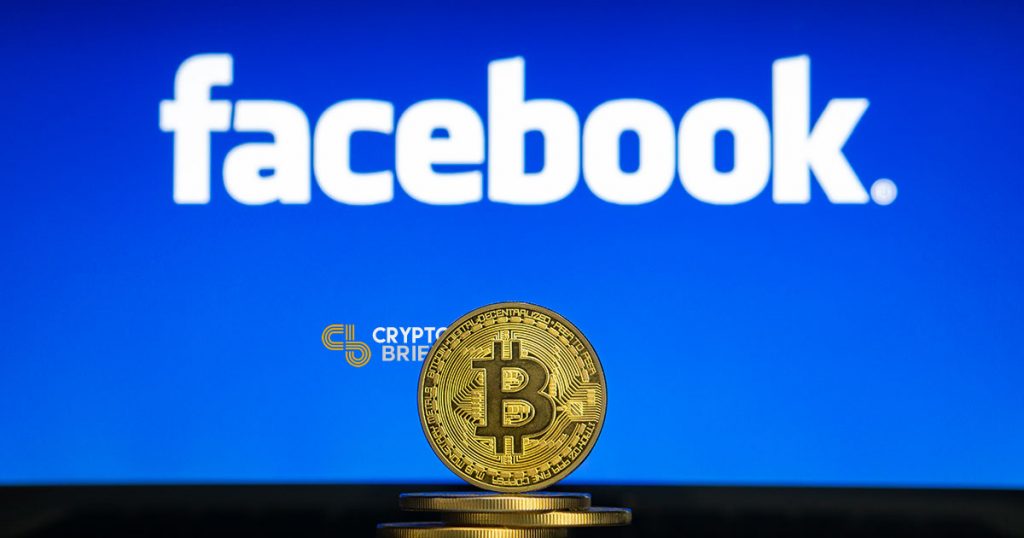 Cryptocurrency markets are bright green, with total capitalization rising nearly $10bn over the past 24 hours. This is the highest level since the 'Bitcoin boom' at the beginning of April.
Most of the top ten cryptocurrencies are rising, but Bitcoin (BTC) experienced one of the largest gains. BTC prices were above $5,800 by the time of publication, nearly $500 higher from the same time yesterday.
Bitcoin's total value has also broken past the $100bn boundary for the first time since November, when the Bitcoin Cash fork caused a market-wide downturn.
Although the market as a whole is up, Bitcoin appears to be the main driver behind the rally. BTC dominance – the share of the market cap made up by Bitcoin – is now at 55%, the highest level of the year.
The total value of the market currently sits just above $186bn. If the present trend continues, it will be on course to hit the highest level for 2019.
---
What's behind the rise?
The world learned yesterday that Facebook is busy developing its own cryptocurrency payments system. According to a report seen by the Wall Street Journal, 'Project Libra' will make a new Facebook stablecoin the centre of a whole new network. The tech giant is believed to be in discussions with Mastercard and Visa, and might use the token to incentivise users to interact with ads on its social media platform.
Some analysts believe the news might have sparked the bullish move in the markets. Tara Annison, Technical Product Manager of the PR9 Network, an institutional crypto trading and settlement platform, believed it represented a "strong display of confidence in the industry" in an email to Crypto Briefing.
Annison argued that it might also represent a crucial watershed moment in how industry players are perceived."It's not just start-ups and crypto-based businesses who are interested in blockchain technology and the power of cryptocurrency, but established businesses such as Facebook too," she wrote.
Iain Wilson, an advisor at NEM Ventures, the venture capital arm for the NEM (XEM) project, said Facebook's increasing involvement in the space represented validation for many investors. "Facebook's Project Libra, combined with its recent pivot to privacy, reinforces the increasing bullish view that crypto is entering the mainstream," he wrote in an email.
Similarly, Matthew Branton, Chief Technology Officer of Neutral, argued Project Libra was a "prime example" of business' adoption of blockchain. A net benefit that would help develop viable use cases for the technology. "A project like Facebook's would cement aspects of blockchain technology as viable and applicable with appropriate scale," he said.
---
Other causes at play
But Mati Greenspan, senior market analyst at
eToro
is skeptical that yesterday's Facebook news has anything to do with it.
"As far as I know, Facebook is working on something separate to the current crypto market,"
he said.
Greenspan believes that it's more likely that the market is up partly because of sentiment's "[general] bullishness" but also because of the news surrounding the Tether (USDT) stablecoin and Bitfinex.
Annison also highlighted that today's Bitcoin rally reflected part of a longstanding trend."It is worth noting that Q2 is generally a better quarter for bitcoin, after the lows that Q1 brings, and we're now also around the one year mark away from the next halving, which may mean people start to accumulate," she said.
If, as Greenspan suggests, today's market move was sparked by concerns surrounding Tether, it would be interesting to see whether Facebook can develop a token which holds a stable store of value, said Annison.
"The success of the various stablecoin projects to date is questionable," she said, "so it will be interesting to see how their approach develops and whether they can produce both a successful network and stable-priced cryptocurrency."
---
This article has been edited to include additional commentary.