Bitcoin Mining Consumes More Electricity Than New Zealand, Report Finds
But it's also helping drive renewables.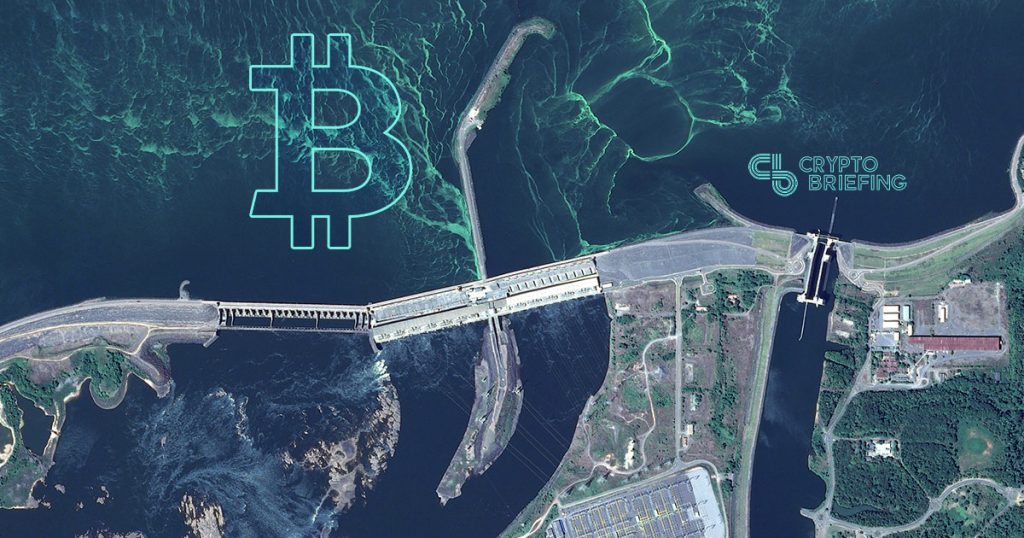 Bitcoin mining currently consumes more electricity than the entire country of New Zealand, according to a new report. But the cloud has a green lining: researchers determined that much of that electricity comes from renewables, indirectly subsidizing environmentally-friendly sources.
The report by London-based crypto investment firm CoinShares calculated that the global Bitcoin mining industry draws 4.7GW of power every second. Hashing computations for the Proof-of-Work algorithm consumed 4.3GW, up 0.4GW from the last CoinShares report in November 2018.
Based on these figures, researchers calculated an annual consumption of 41TWh of electricity. That's roughly 2.2TWh more than New Zealand – a country of 4.7M people – consumed in 2017, according to the country's Electricity Authority.
The 41TWh projection is based on the mining industry's estimated electricity consumption on May 31st, the date the report was published. Consumption will change depending on the number of rigs active at any one time.
Bitcoin mining is a sizeable industry, with annual revenues of $5.2bn in block rewards and $300M in transaction fees in 2018.
At present, it costs around $5,600 to mine each bitcoin, and with prices circling $8,000 miners can expect a $2,400 return. That works out as an annualized return of $6.2bn for the industry as a whole, at current prices and overheads.
The mining industry tends to follow the market. Total hashrate bottomed at 34.8M TH/s in December 2018, as the bitcoin price fell to its yearly low of $3,200. As the market started to recover, hashrate increased as well. When Bitcoin briefly touched $9,000 on May 30th, hash rate stood at 53.3M TH/s.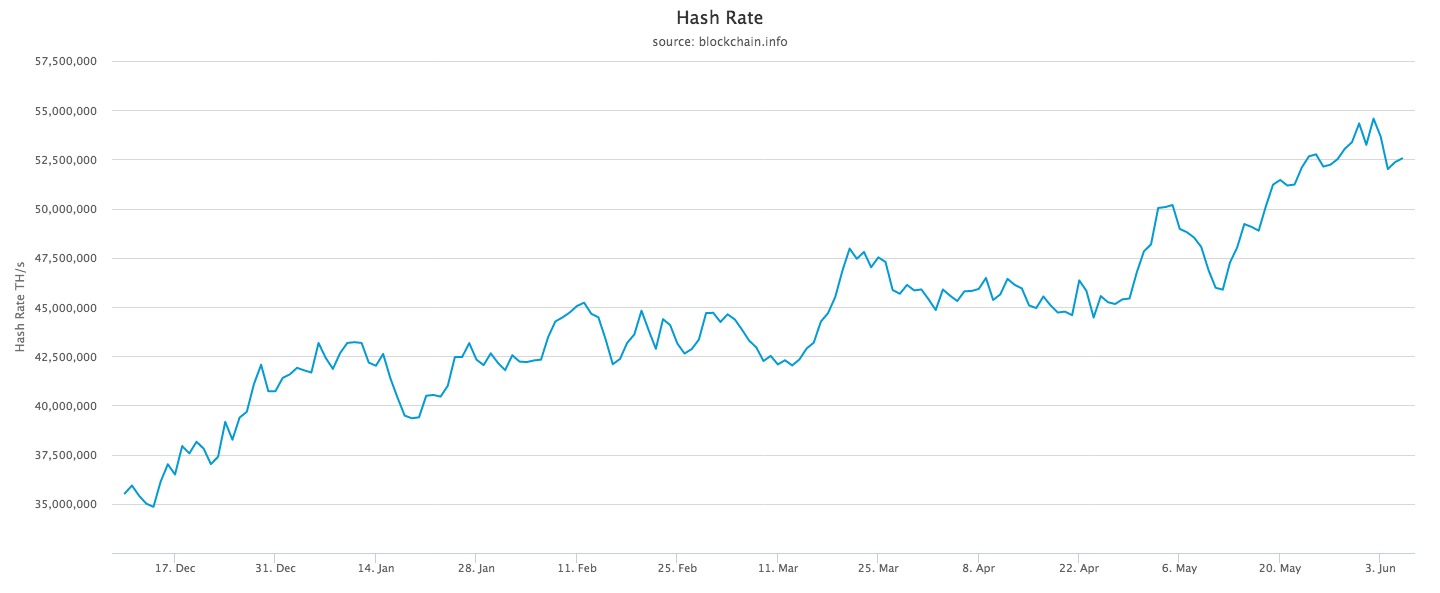 Based on these trends, hash rate and power consumption are expected to increase as long as prices continue to rise.
---
BTC Mining A "Driver For New Renewables"
However, that doesn't mean the industry runs on coal. As found in the last two CoinShares reports, China remains a central hub for mining activity. Sichuan Province, in the Southwest of the country, provides 50% of the global hash rate.
That means China's BTC miners are largely running off of renewable sources. "Bitcoin mining is acting as a global electricity buyer of last resort and therefore tends to cluster around comparatively under-utilised renewables infrastructure," CoinShares found.
Based on their estimates, researchers calculated that 74.1% of the mining industry's electricity consumption comes from renewable sources, four times the global average.
Sichuan has an abundance of hydro-electricity, generated from a stretch of the Yangtze River. It has some of the cheapest electricity in the world during the Fengshui rainy season. Other areas with a high concentration of miners, such as the West Coast of North America, Scandinavia and the Caucasus, all have above-average renewable penetration.
"This could help turn loss-making renewables projects profitable and in time—as the industry matures and settles as permanent in the public eye—could act as a driver of new renewables developments in locations that were previously uneconomical," researchers concluded.