Bitcoin Gets More Like Money Every Day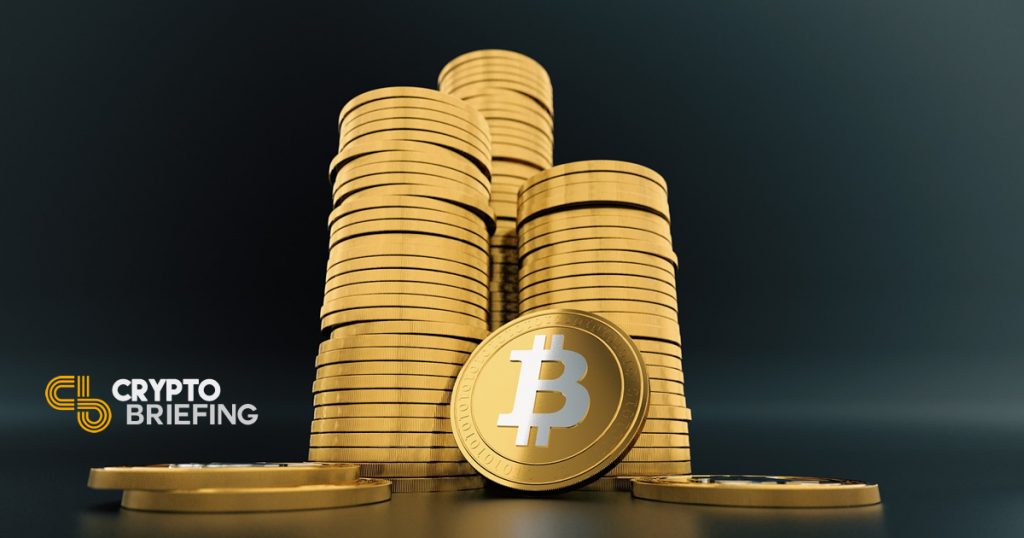 Singapore residents may soon be lining their pockets with digital currency—literally. Tangem, a Switzerland-based technology firm, has begun selling preloaded Bitcoin "smart notes" to the Island country, allowing residents to interact with cryptocurrency in physical form.
Tangem says that the creation of tangible Bitcoins will help increase adoption and acceptance of cryptocurrencies. "Tangem Notes radically improve the simplicity and security of acquiring, owning, and circulating cryptocurrencies for both sophisticated and incoming users," the company said in a press release.
The smart notes, which are now on sale at Singapore's Megafash Suntec City store, are available in denominations of 0.01 BTC and 0.05 BTC. Bitcoin is the only currency available at present, but the company has also released images of a prospective 0.5 Ether note. A first shipment of 10,000 notes is now in production for distribution around Asia.
Each note is essentially a plastic wallet, embedded with an NFC-readable chip bearing the notes' unique public address. "No special infrastructure, no complicated applications," the company says on its website. "Just touch the banknote with an NFC-capable smartphone to be 100% sure it has valid assets." The private keys are irretrievable, Tangem says, to "prohibit replication of wallet and its assets."
The notes also allow real-life, offline trades, a new frontier for virtual money."Physically hand over the whole wallet together with the blockchain private key. No transaction fees, no need to await confirmation."
New ATMs Spread Crypto Worldwide
Singapore's not the only place where the blockchain is becoming part of daily life. In Argentina, where faith in the national fiat currency is at a low ebb and reports today of interest rates rising to 40% exacerbating the problem, Odyssey Group is preparing to launch 4000 new cryptocurrency-capable ATMs at an opportune moment.
The rollout follows a relaxation in central banking regulations, allowing ATMs to be installed by third parties or in non-banking areas for the first time.
Odyssey has already installed 200 ATMs over the past year, BTC Manager reports. However, in keeping with regulations, these machines were only capable of selling cryptocurrencies—not buying them. The new line of machines will allow bi-directional trades, allowing customers to buy or sell Bitcoin, Litecoin, or Ethereum in exchange for fiat.
Teller and vending machines are an important entry point to cryptocurrency. There are now 2662 such machines worldwide, according to Statista, 1837 of which are in the United States.
Such machines are an easy gateway to virtual currency, especially where technical knowledge or online connectivity are limited. Golix, a Zimbabwean crypto exchange, opened its first machine in Harare last month.
Bitcoins are at a premium in the cash-strapped country, where the national currency has a history of hyperinflation.