Bitcoin Once Again Proves It's a Risk Asset, Not a Safe Haven
Bitcoin isn't a safe haven asset yet, but its fundamentals and investment thesis line up with it one day becoming a fierce competitor to gold.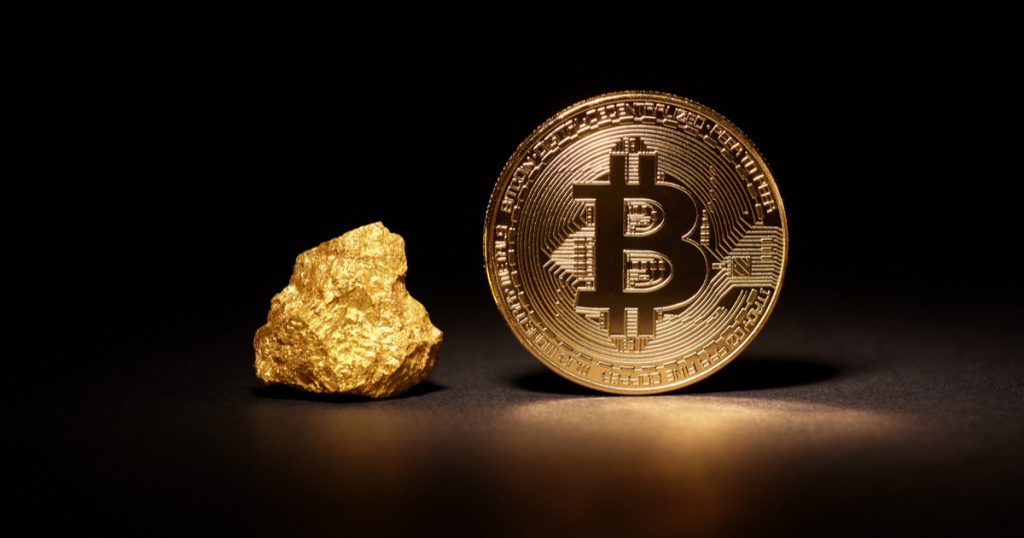 The price of Bitcoin reacted negatively to news of President Trump contracting Coronavirus while gold witnessed a small rally. Gold is still the leading safe-haven asset by a mile with BTC acting as a risk asset, but investors shouldn't expect this to persist for very long.
Bitcoin Breaks Common Narratives
The value proposition of Bitcoin is that it's a superior, digital version of gold. And this thesis does hold merit, but the behavior of market participants doesn't add up.
As President Donald Trump announced that he and the First Lady tested positive for COVID-19, BTC's price took a light 2% battering while gold is up over 1%. Bitcoin's place as a safe haven asset been called into question time and time again.
In each instance, the evidence says the top digital asset is a risk-asset.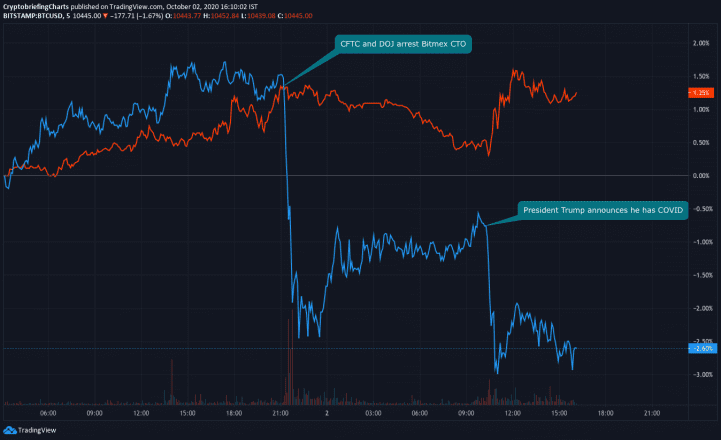 Simply put, this means that investors don't pile into Bitcoin during times of economic uncertainty. Since global markets crashed in March 2020, Bitcoin has closely followed equities and cemented itself as a better risk-adjusted play on a post-COVID recovery.
That said, Bitcoin does have hedging properties – just not the kind that makes it an economic hedge yet.
Bitcoin is a reliable political hedge, coming through with strong capital inflows and price-performance during the United States' brief tension with Iran and the U.S – China trade war.
But today's environment is plagued by economic uncertainty, and investors seem to believe this isn't an ideal situation for Bitcoin. There's no doubt that the genesis cryptocurrency has a sound thesis rooted in a changing economic system, but the broader market is yet to realize this.
Gold is still the foremost safe haven asset without a shadow of a doubt and BTC is a risk-on asset.