Bitcoin Pizza Day's 10th Year, Celebrating the $90 Million Lunch
Today marks the advent of the world's first Bitcoin purchase: two Papa John's pizzas.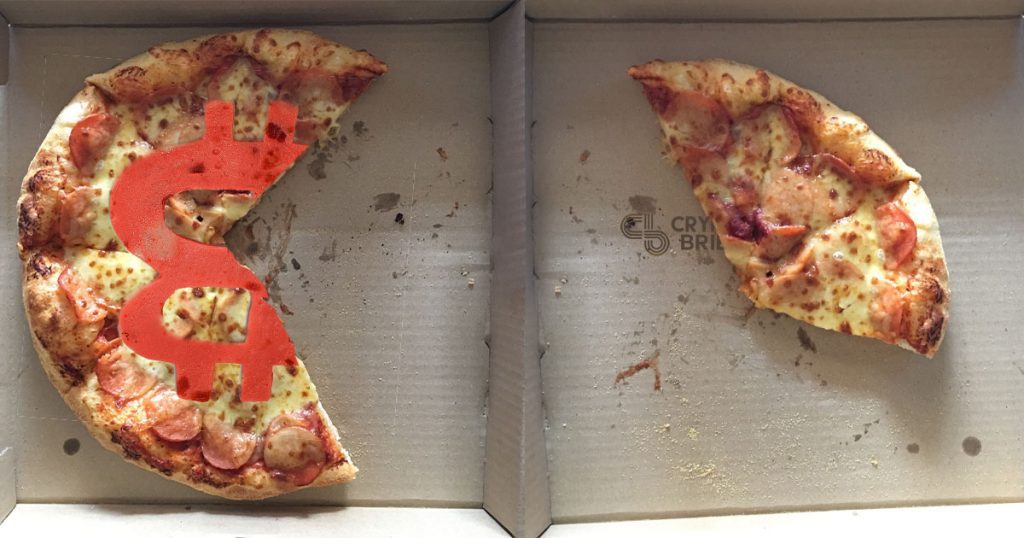 Key Takeaways
Laszlo Hanyecz purchased two pizzas with Bitcoin in May 2010 for 10,000 BTC, worth over $90 million today.
The event commemorates Bitcoin's growing utility and past price surges.
Ten years later, Bitcoiners still participate in the tradition by following in Hanyecz's footsteps and ordering their own pizzas.
On May 22, 2010, Laszlo Hanyecz made the world's first Bitcoin purchase: two pizzas from Papa John's. Today, the Bitcoins from that order are worth over $90 million.
The First Bitcoin Pizza
Because retailers did not accept Bitcoin at the time, Hanyecz had to find a go-between to purchase the pies in cash. So he solicited help on the Bitcointalk forum and paid Jeremy Sturdivant (aka "jercos") 10,000 BTC to place the order on his behalf.
The offer was made possible by the fact that Hanyecz was mining Bitcoin quite quickly. In fact, he was the first person to author GPU Bitcoin mining software, which gave him a steady flow of Bitcoin, making the pizzas a "free lunch" to him.
Hanyecz let his offer stand throughout the summer. He paid other people for pizza in Bitcoin about nine times after the famous pizza purchase.
Prices Rose Quickly
Though Pizza Day is often seen as a landmark moment of early Bitcoin spending, it also a reminder of how quickly Bitcoin prices rose during the first few years of its existence.
When Hanyecz paid 10,000 BTC in May 2010, that amount was worth $41. But within a few months, the same amount was worth over $800. In August, Hanyecz ended the offer:
"I can't really afford to keep doing it since I can't generate thousands of coins a day anymore," he wrote.
Ten years later, one Bitcoin is worth approximately $9,000—and the original pizza order is now worth about $90 million if Hanyecz had kept his coins. Or, a little over $5 million per slice.
Tradition Lives On
Cryptocurrency fans still celebrate Bitcoin Pizza Day every year.
To keep the tradition alive, they ask another person to order pizza on their behalf. They usually organize the deal on Twitter, with hashtags like #bitcoinpizza and #bitcoinpizzaday.
Some crypto companies are also participating in the event. BitFlyer has donated pizzas to homeless shelters and charities, while Gemini has donated pizza to New York's front-line COVID-19 health workers.
Other exchanges, such as Binance and Kucoin, have run Pizza Day-themed promotional events—though these are just regular cryptocurrency giveaways that have little to do with pizza in practice.
Today, anyone can participate in the fanfare. By using payment sites like Lightning Pizza and Menufy, it is possible to follow in Hanyecz's footsteps and order your own pizza using Bitcoin.