Bitcoin Plunges in Anticipation of Block Reward Halving
Bitcoin plunged by over $1,500 less than two days before the halving, showing that confidence in BTC is wavering.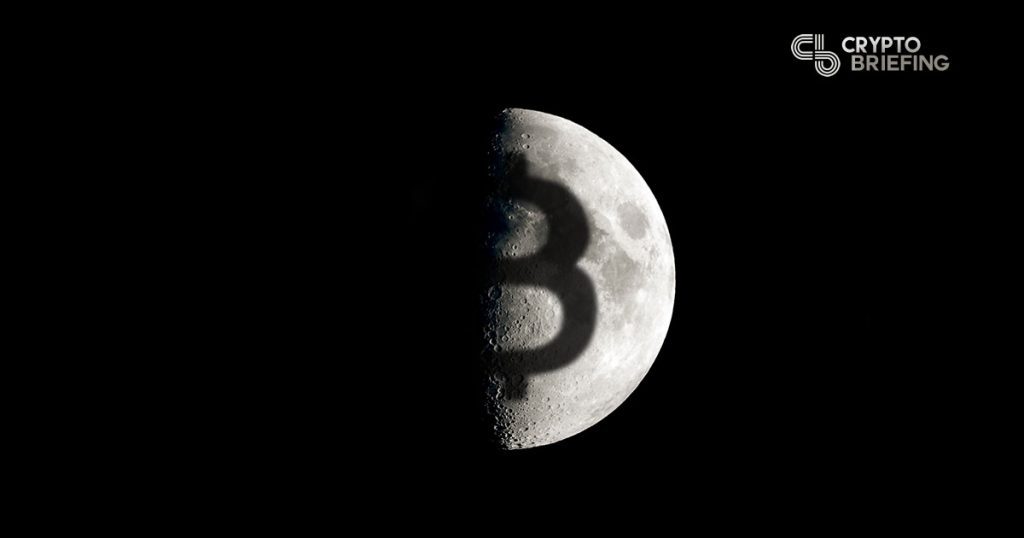 Key Takeaways
Bitcoin's price action resembles that of Bitcoin Cash and Bitcoin SV before their respective halvings, according to an analysis by OKEx.
BTC is being propped up by strong support around $8,000, which may prevent further losses and act as a springboard for BTC to reach higher highs.
If enough selling pressure continues, however, then Bitcoin could drop to $7,000, erasing weeks of gains.
Bitcoin plunged more than 20% today, creating massive liquidations across the market. Nonetheless, several technical patterns show that robust support around $8,000 will keep BTC from a further decline.
Similar Patterns Around the Halving
OKEx appears to have predicted the price action that Bitcoin is currently going through. The Malta-based cryptocurrency exchange analyzed how other altcoins behaved before and after their respective halvings.
Bitcoin Cash, for instance, went through a bullish impulse that saw its price rise over 38% in anticipation of its block rewards reduction event. Following the drop in its rate of issuance, there was a significant increase in the selling pressure behind BCH that ignited a 27% correction.
Similarly, Bitcoin SV surged by more than 55% before its halving to hit a high of $227. But after the event took place, the hype around BSV faded, according to web search volume. Consequently, BSV entered a corrective phase and declined by nearly 20%.
With this information, OKEx suggested that a simple trade based on the "buy the rumor, sell news" scheme. The firm recommended to "long before halving, short on the halving date, and unwind the final position three days after halving."
"The theory behind it is that due to the heated discussion and news on halving, the demand for that coin will increase prior to the event; but as the news dies down after it halves, the buying pressure is gone and the coin price would drop," said OKEx.
While accurate, the firm was not the only able to forecast a similar scenario. There are multiple indexes and prominent analysts within the industry that have been warning about the possibility of a correction. Now that the retracement is here, a massive support level lies ahead.
Considerable Support Ahead of Bitcoin
The flagship cryptocurrency is down almost 21% in the past 50 hours. It went from a high of $10,080 to a recent low of $7,940, which is exactly where the 200 and 100-day moving averages sit.
This substantial demand barrier appears to have been able to hold and prevent BTC from a further downturn. Indeed, it rejected the price of Bitcoin, sending it back above $8,600.
From a different perspective, the rejection appears to have come from the lower boundary of an ascending parallel channel where Bitcoin has been contained since the March crypto-market free-fall.
Since then, each time BTC rises to the upper boundary of the channel, it drops down to hit the lower boundary, and from this point, it bounces back up again. This is consistent with the characteristics of a channel.
If the parallel channel continues to hold, it is reasonable to expect that the bellwether cryptocurrency could pull back to its upper boundary. As it has happened over the past three months, a full-blown rebound may take some days to materialize, but it is very possible.
For this to happen, Bitcoin must continue to trade above the 23.6% Fibonacci retracement level. A spike in demand around this area could even send BTC back to the top of the channel and make it retest the mid-February high of $10,500.
Nonetheless, the interest that Bitcoin's halving generated among market participants may be weakening as it happened for Bitcoin Cash and Bitcoin SV. Under such circumstances, the bears will have to break below an important area of support that sits between $8,000 and $7,700.
The massive demand barrier is represented by the 200, 100, and 50-day moving averages, the lower boundary of the channel, and the 38.2% Fibonacci retracement level. Only moving past this support wall will add credence to the idea of a further decline towards $7,000 or even $6,000.
BTC Moving Forward
The downward momentum that Bitcoin saw recently was fueled by a massive number of long positions that were liquidated across the board. On BitMEX alone, data reveals that today over $246.5 million were wiped out of those investors who were betting to the upside.
Along the same lines, cryptocurrency trader "J0E007" has vanished from the face of the industry after his unrealized losses on Bitfinex amounted to over $21 million. The Bitcoin whale was best known for ranking first on the Hong Kong-based crypto exchange's leaderboard due to his massive gains. But the recent price action appears to have melted his trading capital.
BTC can destroy traders who neglect risk management. However, Bitcoin's volatility also provides opportunities not seen in any other market. By exercising patience and only trading with a smaller portion of a diversified portfolio, then it is possible to capture a piece of this price action.
For more key market trends, subscribe to our YouTube channel and get weekly updates from our lead bitcoin analyst Nathan Batchelor.