Incoming: Bitcoin Price Heads Toward $9,000 As Storm Breaks
Bitcoin price soars as bulls roar.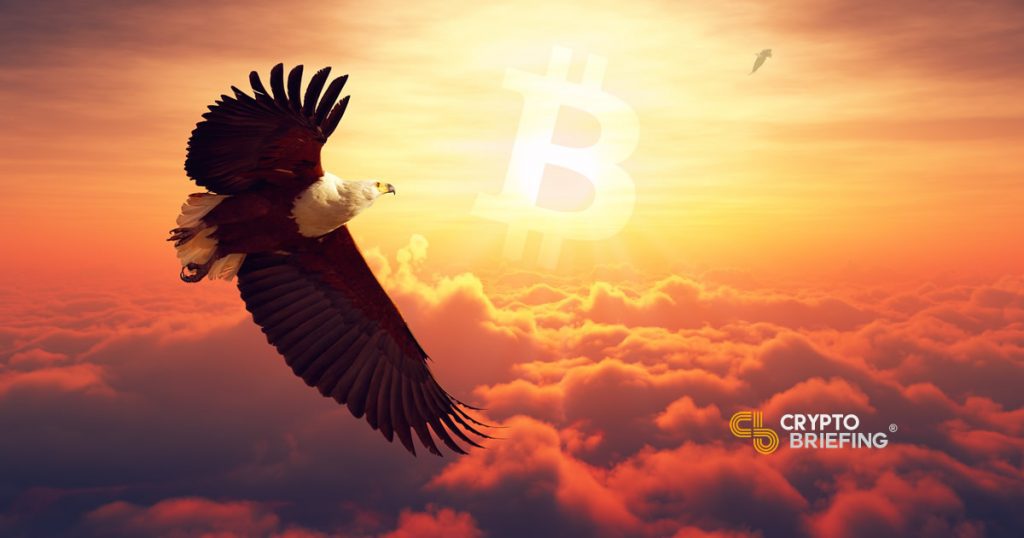 A few days of calm… but investors weren't fooled. Brief hesitation around the $8,000 mark turned into another euphoric Bitcoin bull run as the cryptocurrency streaked past $8,500 earlier today.
The American Memorial Day holiday weekend didn't seem to dampen enthusiasm for crypto, as the market capitalization of Bitcoin broke the psychologically-important $150 billion mark.
BBQ or watch bitcoin price?

— Barry Silbert (@barrysilbert) May 26, 2019
On some exchanges Bitcoin came within touching distance of the $9,000 mark, which is seen by some traders as the "point-of-no-return" for the long-term price of Bitcoin. A retracement to $7,000 – and then back to $5,000 – has been a fear as the rally stalled, but instead, the confident run towards $10,000 continues.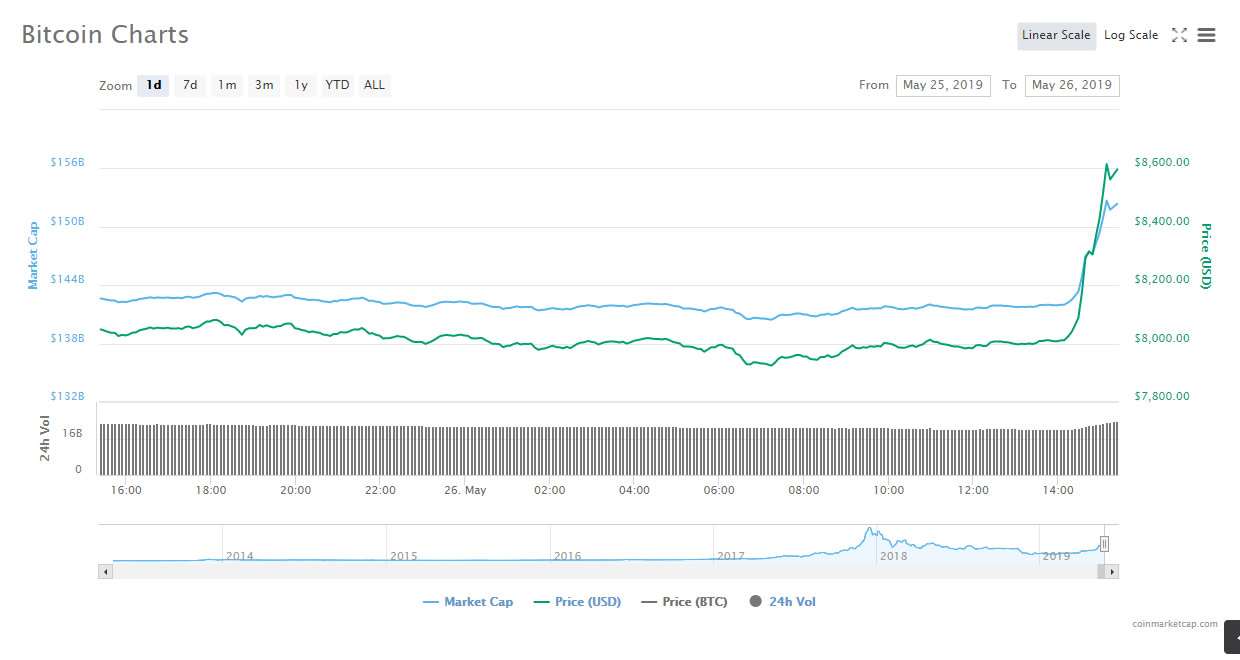 Data from TheTie.io suggests that over the course of the last month, Bitcoin tweet volume has increased and is now 98% higher than the average. Research by SMU suggests there is a positive correlation between tweet volume and price: "By analyzing tweets, we found that tweet volume, rather than tweet sentiment (which is invariably overall positive regardless of price direction), is a predictor of price direction…"
TheTie also notes that daily sentiment is at an exceptionally high point, scoring an 89.2% toward a 'strong positive' signal. [Update: by 23:50 UTC on Sunday May 26th, this had dropped to 63.25%.]
Bitcoin is now profitable again on a yearly scale – as Josiah Wilmoth at CCN pointed out – and investors who plowed money into the cryptocurrency a year ago are now seeing positive returns.
The yearly high was enough to lift the entire market: other coins moved in a correlated fashion, with Ethereum, XRP, Bitcoin Cash, and Litecoin all within a percentage point or two of Bitcoin's 7% daily increase.
Although volume continued to build following the spike, the price of Bitcoin did retrace slightly by around 10pm UTC, and was trading on Coinbase Pro at ~$8,540.

While some expect the excitement to dull over the holiday Monday, the positive trend may indicate that Crypto Spring is finally over – and we're well and truly headed for a long and plentiful summer.