Stock Market Sell-Off Sends Bitcoin Off The Cliff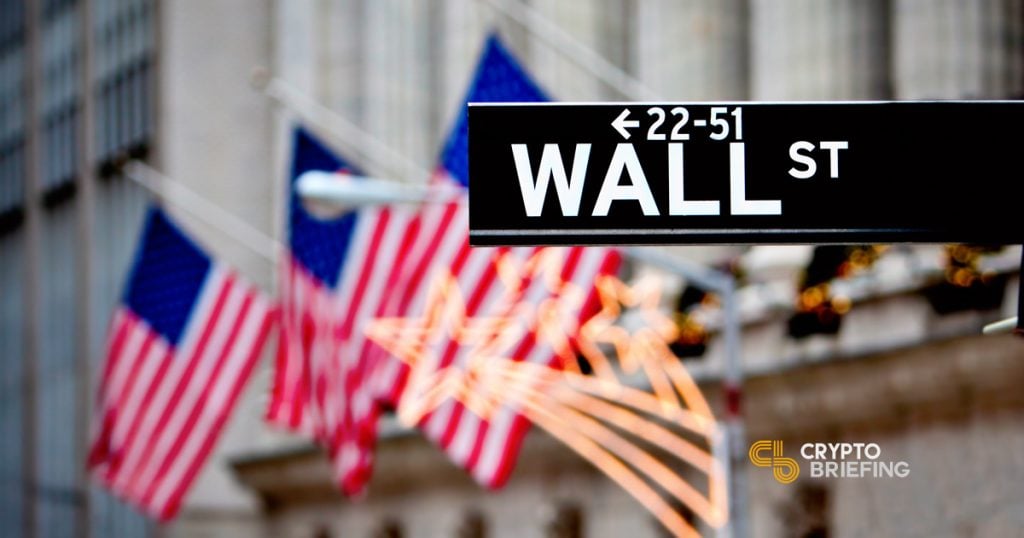 Last week was quiet for crypto. The market's total value ranged between $16bn and $22bn over the past seven days; that's positively peaceful for this asset class.
Excluding the stablecoins, nothing had been quite as sedate as Bitcoin (BTC). The individual token price has maintained a steady price not just over the past week, but since the beginning of September. Over the past month, BTC has fluctuated between lows of around $6,200 and highs of $6,800. Traders had become used to a relatively steady bitcoin…until today that is.
Bitcoin plummeted in the small hours of Thursday morning. BTC's price fell by around $200 in less than half an hour; that's a $4bn drop in its total value. None of the coins in the market have survived unscathed. The market has taken a $20bn hit across the board over the course of the day. Some of the other big losers include Bitcoin Cash (BCH), Holochain (HOT) and XRP.
---
Crypto Stock Correlation
The jury's still out on what's caused the sudden market meltdown. Mainstream media sources have cited renewed warnings from the financial authorities about cryptocurrency's inherent risk as the reason behind today's drop. CNBC suggested investors pulled out following bearish signals from the International Monetary Fund's (IMF) recent report which said the continuing growth of the sector, "could create new vulnerabilities in the international financial system."
But that's just one opinion. Some commentators have made parallels with today's poor performance on the traditional markets. Stock markets globally are down today. Wall Street's three benchmark indices, the Dow Jones, NASDAQ and S&P 500 have all dropped in value. Europe's Stoxx 600 is trading at its lowest levels since February 2017. Stocks in Japan and China have fallen on average by around 3.5%.
David Thomas is the Director of GlobalBlock. He offers professional trading services for investors looking to gain exposure to cryptocurrency. He thinks that today's performance shows the fortunes of the traditional market and the cryptocurrency market are interlinked. "Having seen global stock markets take a battering in the last 24 hours on trade fears and rising interest rates…it is strange that we now see the crypto market also following suit", he said via email.
Thomas points out bitcoin's recent behavior suggests the conventional wisdom of BTC as a stable asset has been shown to be wrong. He thinks the drop today shows investors from traditional backgrounds have invested in bitcoin. "There was a growing feeling that Bitcoin (BTC) was a "digital gold" asset and as such should weather such wider storms," he said. "The fact that this hasn't happened is interesting as it suggests to us that more and more seasoned investors with wider portfolios are getting into cryptocurrencies and are using similar equity strategies to manage their positions."
"This move indicates a high correlation between equities and cryptos, so if the stock market rout continues, then we could see further weakness in BTC," he added.
---
Today's collapse will cause much wailing and gnashing of teeth in the crypto community today. That said if its price movements mirror that of the traditional market, it could be an indicator that cryptocurrency, and specifically bitcoin, is becoming accepted as a mainstream asset.
They say every cloud has a silver lining…
The author is invested in BTC, which is mentioned in this article.