Bitcoin Price Insights from Open Interest on Futures
Data from Bitcoin futures show a 30% increase in open interest. But on closer inspection this may not be a bullish indicator for BTC.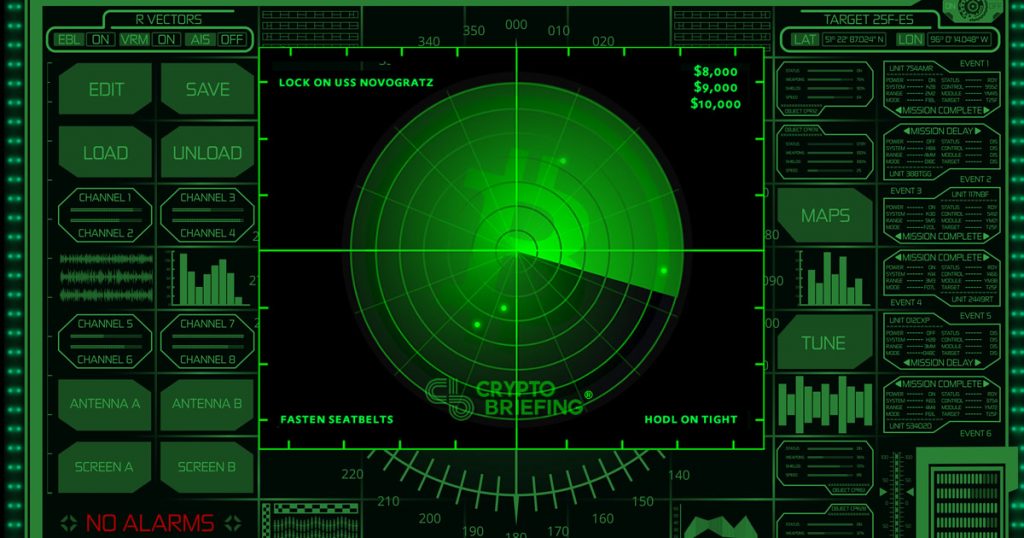 Key Takeaways
Bitcoin futures open interest has increased, measured in USD, as the market rebounded off lows made on Mar. 14.
Institutional traders have increased their exposure to Bitcoin through CME Futures.
Meanwhile, BitMEX open interest tends to spike when BTC price falls and consolidate when prices rise. Currently, the signal is bearish.
Earnings season could result in a correction for stocks. Given BTC's record correlation with the stock market, this may not bode well.
Bitcoin performed well over the last month. The crypto asset is up nearly 80% from its Mar. 14 low, despite a bleak outlook for the global economy. Further supporting the bullish outlook, according to some analysts, is a recent surge in Bitcoin futures open interest. Closer inspection, however, shows a more nuanced picture.
Open Interest Bullish, on the Surface
Retail derivatives account for most of the volume in the market, but even open interest on CME futures increased by 50% over the last month.
CME's derivatives data, aggregated by Skew, highlights institutional exposure to Bitcoin via futures. Since Mar. 17, institutions went from a negative 1,800 BTC position (short) to a positive 85 BTC (long) position on Apr. 7.
Do keep in mind that CME volumes tend to be much lower than volumes on crypto-native derivative exchanges, like BitMEX. That said, futures volume on CME tends to represent institutional sentiment in the space.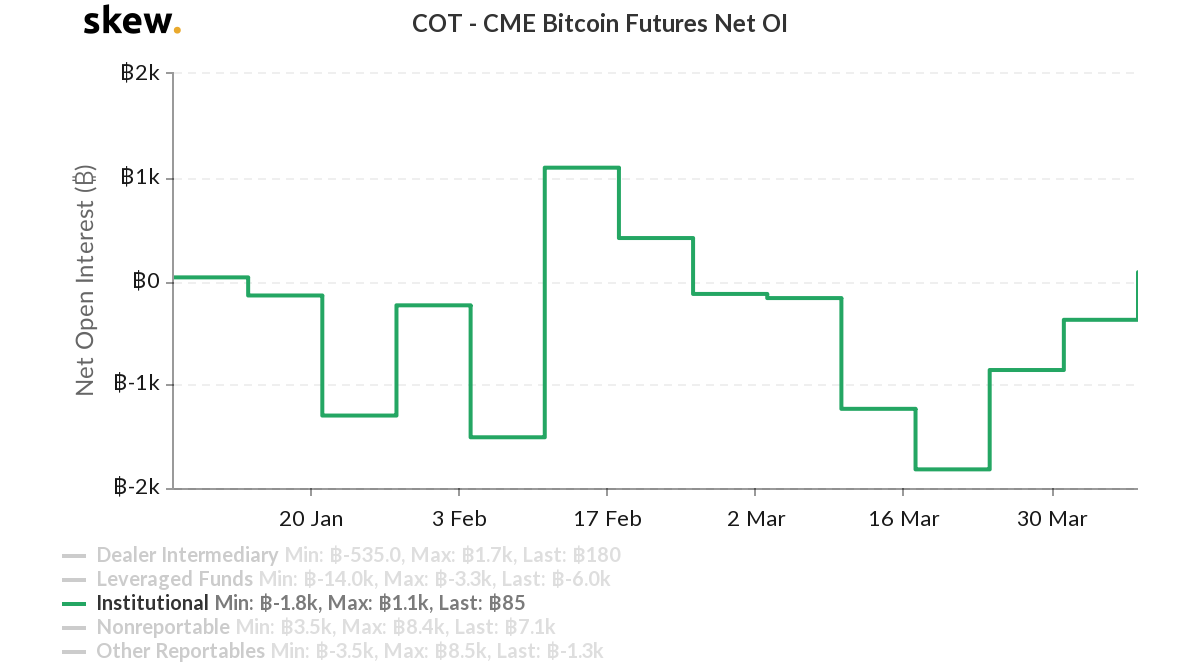 Open interest can act as a signal for traders because it shows how many new derivatives contracts are getting created. As open interest increases, it means more traders are entering the market, and that demand for futures is rising.
When BTC prices and open interest rise simultaneously, it's a clear sign that market participants are bullish.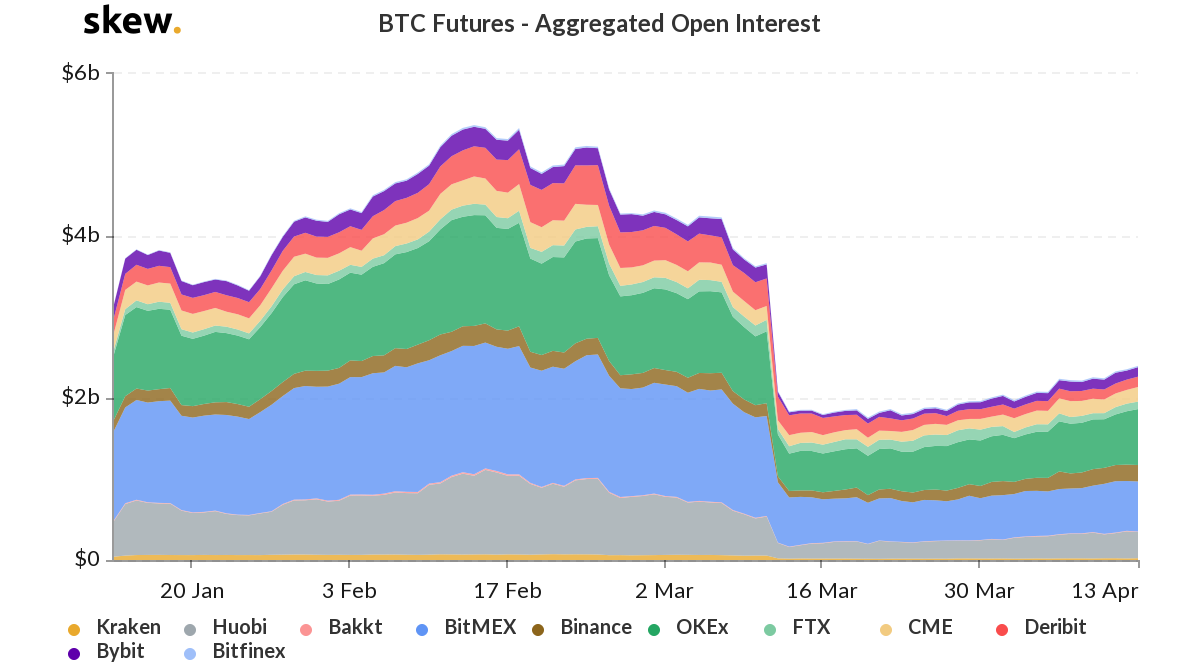 On the surface, the data may appear bullish. But when measured in BTC, open interest is actually falling.
Derivative Flows Flat in BTC
If Bitcoin's open interest is rising only because of recent price appreciation, the data may actually be a bearish indicator.
For some BTC contracts, like XBTUSD, BitMEX's perpetual swap trading pair, open interest hit a weekly high of 80,000 BTC as Bitcoin fell from $7,200 to $6,800, and promptly fell to 72,000 BTC once prices found support.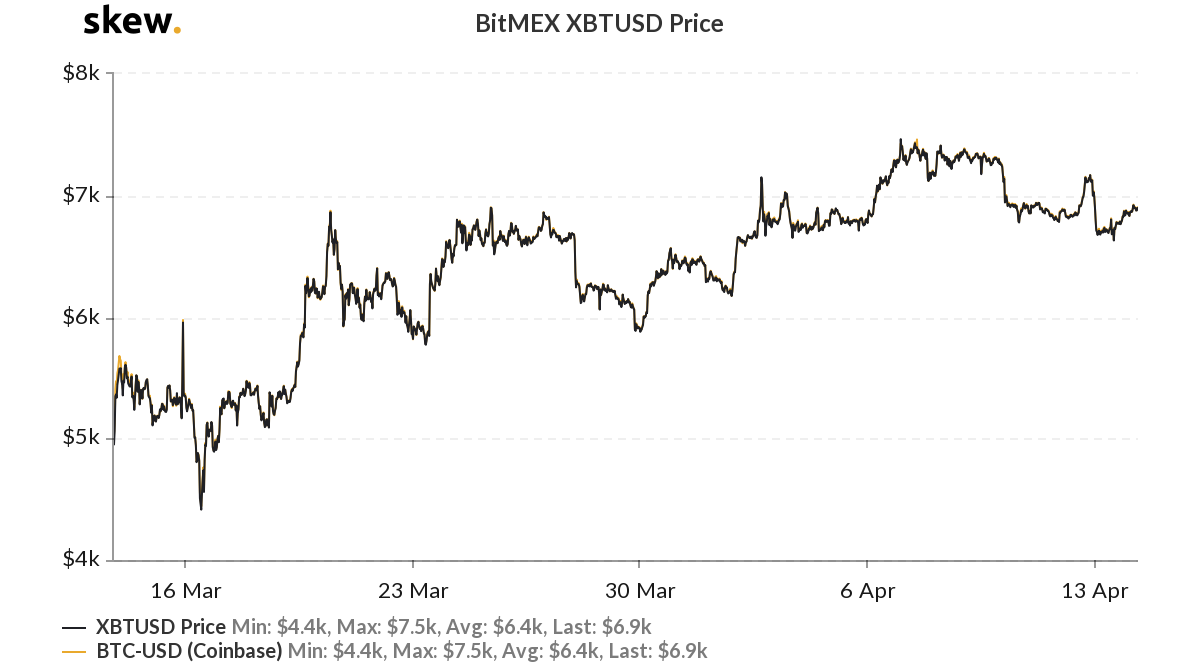 Over the last month, BitMEX's open interest has increased in USD but stayed flat in BTC. This is a fairly bearish signal, meaning not too many traders are entering new positions, even as Bitcoin's price remains strong.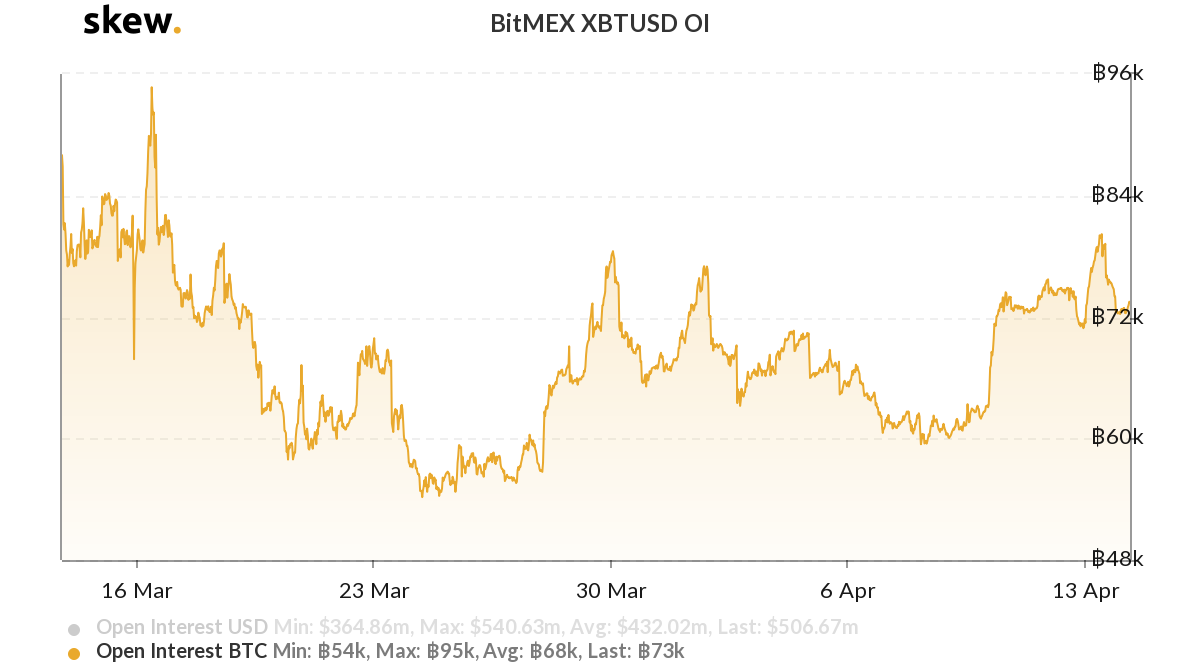 From this perspective, the drop in open interest from $5.5 billion in February 2020 to below $2 billion in March 2020 might simply be a result of decreases in Bitcoin's price.
As earnings season approaches for the North American stock market, there is further reason to believe that Bitcoin is in for more downside. Negative results for the S&P 500 threaten to pull Bitcoin's price down with it, given that the correlation between the two assets hit historic levels this month.
Though, this correlation is slowly tapering off, which could prove to be bullish for Bitcoin, but there isn't enough evidence to effectively predict how correlation will change in the future.

Institutional traders using CME seem to be bullish on Bitcoin, while the retail masses at BitMEX have not increased their exposure to Bitcoin futures.
If the BTC price continues to consolidate between $6,000 and $7,000, and open interest in BTC, not USD, doesn't pick up traction, it may signal another leg down for the crypto market.