Bitcoin Primed to Retest the $10,000 Resistance Level
Data indicates that large BTC bagholders have been accumulating in the most recent no-trade zone.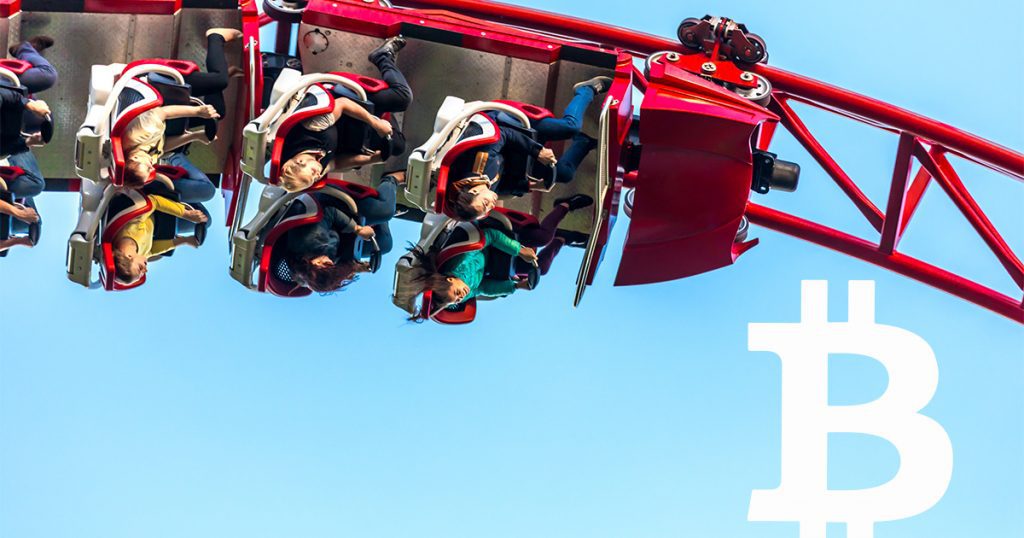 Key Takeaways
Bitcoin is contained within a narrow trading range defined by the $9,100 support and $10,000 resistance level.
The recent price action suggests that BTC could surge from current price levels to retest the overhead resistance.
Meanwhile, large investors are filling up their bags, which may result in a greater price action.
Bitcoin looks to be preparing for a significant price movement and large BTC holders are accumulating heavily. Will it finally cross the infamous $10,000 price mark?
Bitcoin Consolidates, Eyes $10,000
The flagship cryptocurrency kicked off the week on the right foot. Its price surged by nearly 1.8% since Monday's open to hit a local high of roughly $9,470.
From a technical perspective, Bitcoin looks primed for high levels of volatility despite the ongoing stagnation phase. As the Bollinger bands continue to squeeze on its 1-day chart, momentum for a wild price movement has been building up slowly.
Since this technical index does not provide a clear path for BTC's direction, the area between the lower and upper band is a reasonable no-trade zone. These critical supply barriers sit at $9,100 and $10,000, respectively.
An increase in volume that allows a daily candlestick to close below or above this critical zone will determine where the pioneer cryptocurrency is headed next.
Investors who like to take risks, however, are waiting for Bitcoin to move past its 100-day moving average.
Turning this moving average into support increases the odds for a further advance that could see BTC rise towards the upper Bollinger band. This is precisely where the infamous $10,000 resistance level sits.
Regardless of the short-term price action, the best opportunity to profit from will come after the $9,100 support or $10,000 resistance level break.
Until this happens, it is imperative to wait on the sidelines to avoid getting caught on the wrong side of the trade.
Whales Fill up Their Bags
It is worth noting that Santiment's holder distribution chart reveals that Bitcoin is preparing for a big move.
The number of addresses with millions of dollars in BTC, colloquially known as "whales," is steadily rising despite the low levels of volatility.
The number of addresses with 1,000 to 10,000 BTC has done nothing but shoot up in the past three days. Roughly 15 new whales have joined the network in such a short period.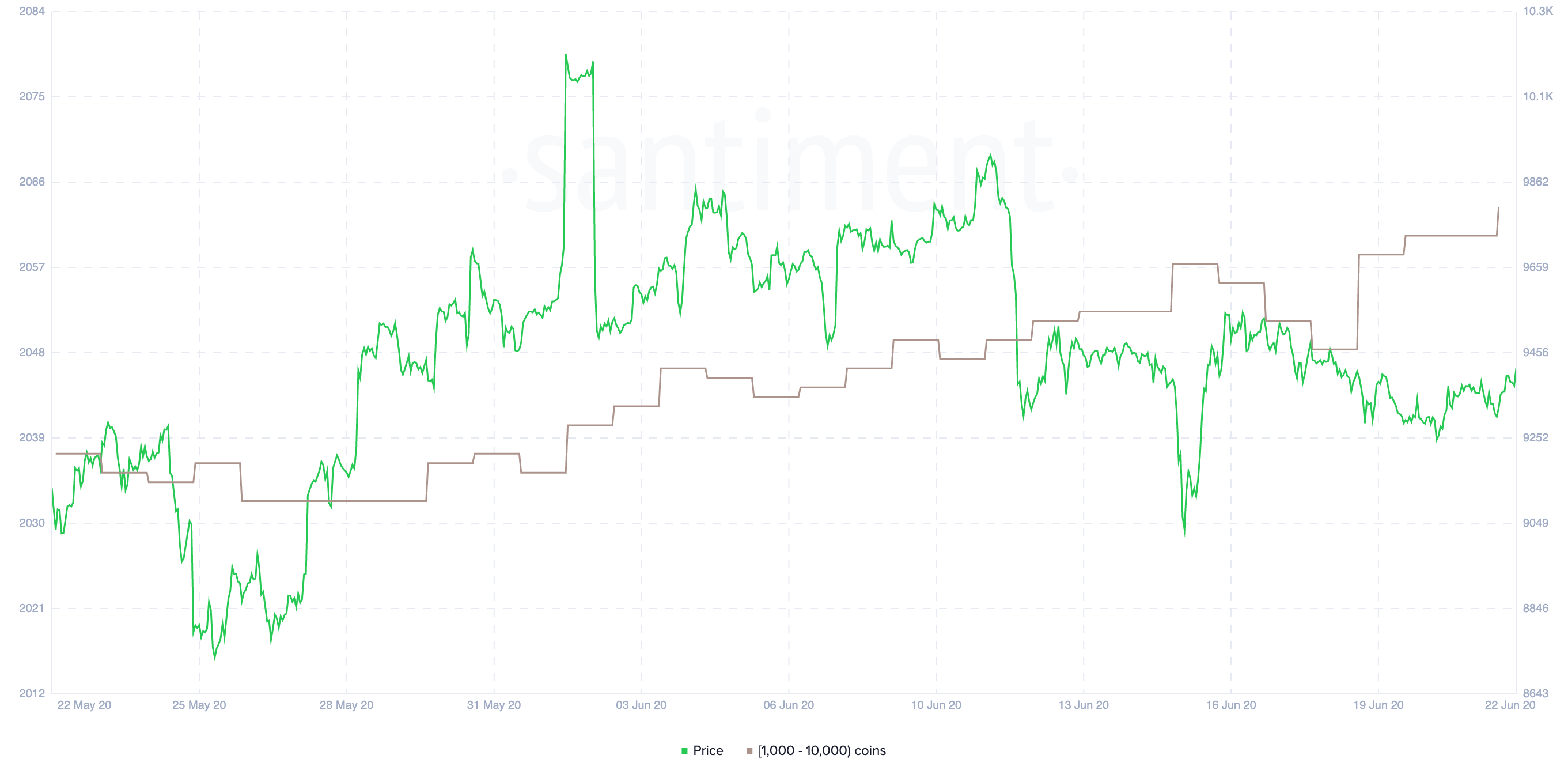 The increase in the number of large investors may seem insignificant at first glance. Still, when considering that they hold between $9 million and $90 million worth of Bitcoin, the sudden 0.75% surge can translate into millions of dollars.
These whales also have a disproportionate impact on price because of their enormous holdings and their ability to coordinate buying and selling activity.
Therefore, if the buying spree continues, the bellwether cryptocurrency may retest the $10,000 resistance level or even resume its historic uptrend.
Now, it is just a matter of Bitcoin breaking the support or resistance levels previously mentioned to paint a clear picture of the direction of its trend.
For more key market trends, subscribe to our YouTube channel and get weekly updates from our lead bitcoin analyst Nathan Batchelor.