Why Bitcoin Rallied: Three Factors That No One Is Talking About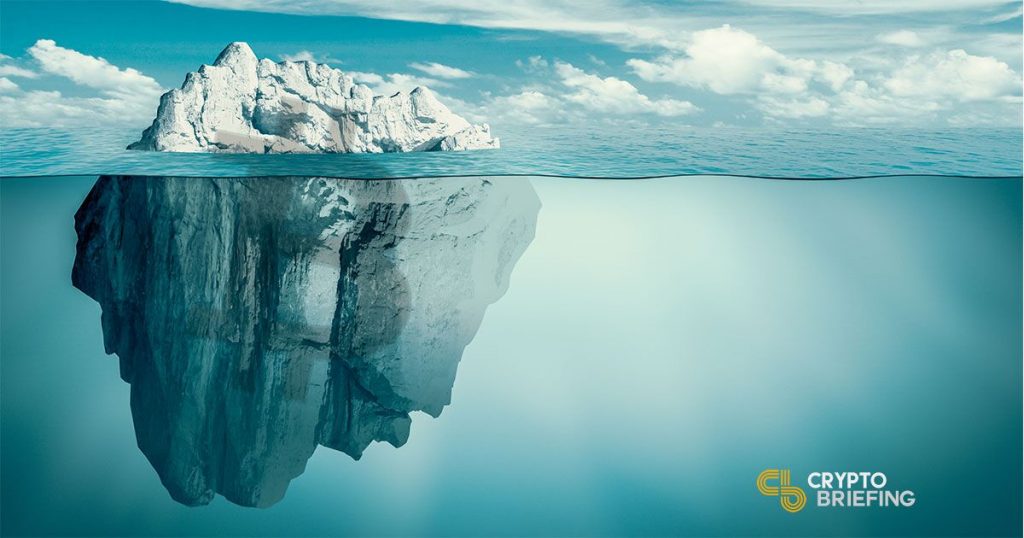 There is rarely a single reason why Bitcoin suddenly rallies, but analysts have entertained several theories about the past week's rally. Speculators and pundits have suggested a myriad of catalysts involving short squeezes, April Fool's articles and various technical indicators.
These events may all have had a hand in vaulting the price of Bitcoin into a territory that we haven't seen for months. But there are also other indicators lurking in the background. Although no one is talking about them, they could be the real triggers for the latest price explosion.
---
Market Cycles
We are now entering the 16th month of the bear market, which began in December 2017 after a massive run-up in price. Very few people seem to be tracking how long it has lasted in comparison to previous cycles. If history is any indication, we should soon expect a major uptick in the Bitcoin price.
The bear market of 2014-2015 lasted 19 months from peak to valley, losing 80 percent of the highest price. We are currently in a cycle that has declined approximately 83% from its pinnacle and three months away from the longest bear market in Bitcoin's short history.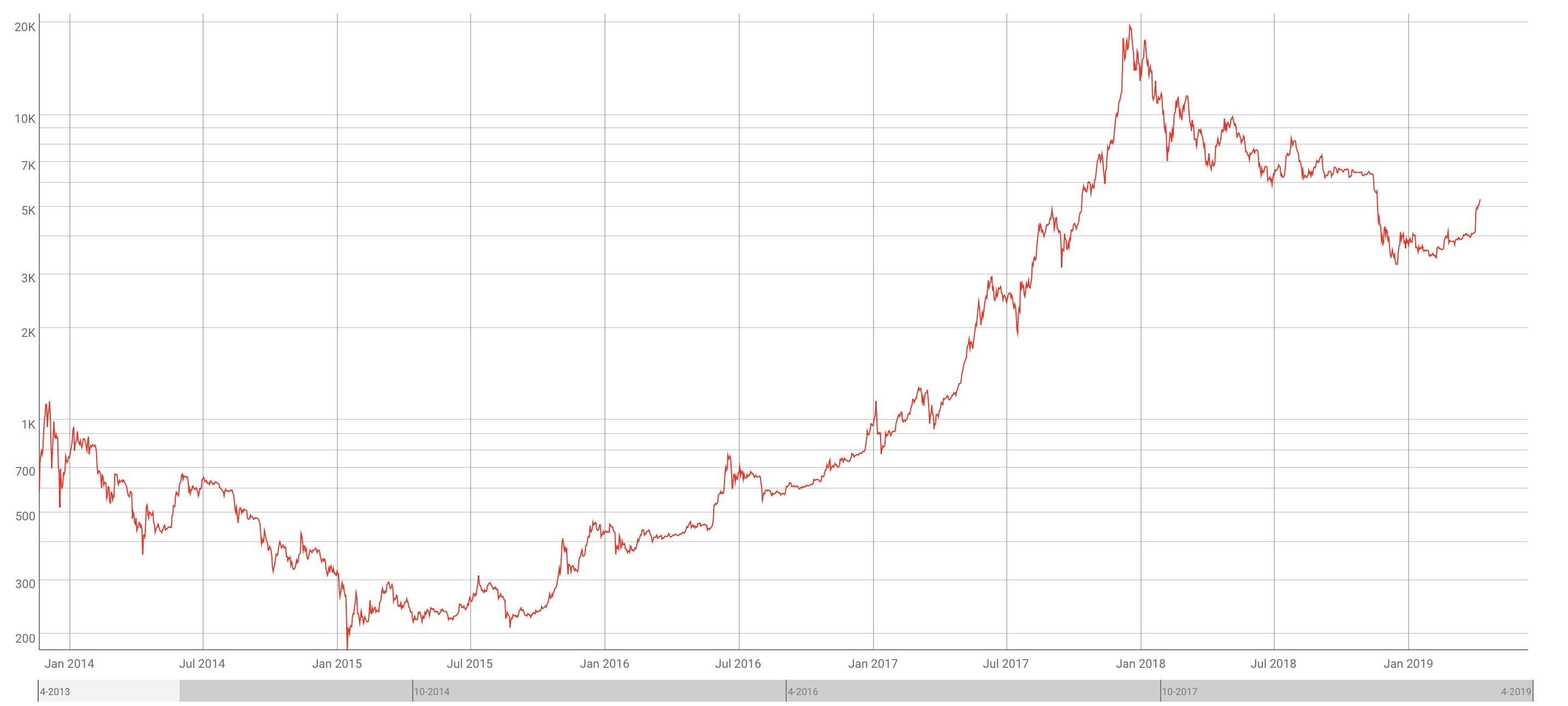 Last August, Crypto Briefing wrote that Bitcoin was unlikely to recover in 2018, and hypothesized that the bear cycle was about halfway through. That was in the ninth month of the cycle, and 8 months later we may be approaching brighter times.
---
Bitcoin Transactions Are On The Rise
The number of Bitcoin transactions has increased almost 60% this calendar year, while the price is now up approximately 25%. This is no coincidence, and many investors believe that increased Bitcoin usage will lead to an increase in price. Bitcoin transactions are now occurring at a rate that is 75% of their all-time high, nearly 490,000 transactions per day in mid-December 2017.
The number of bitcoin transactions could be driving more price rises.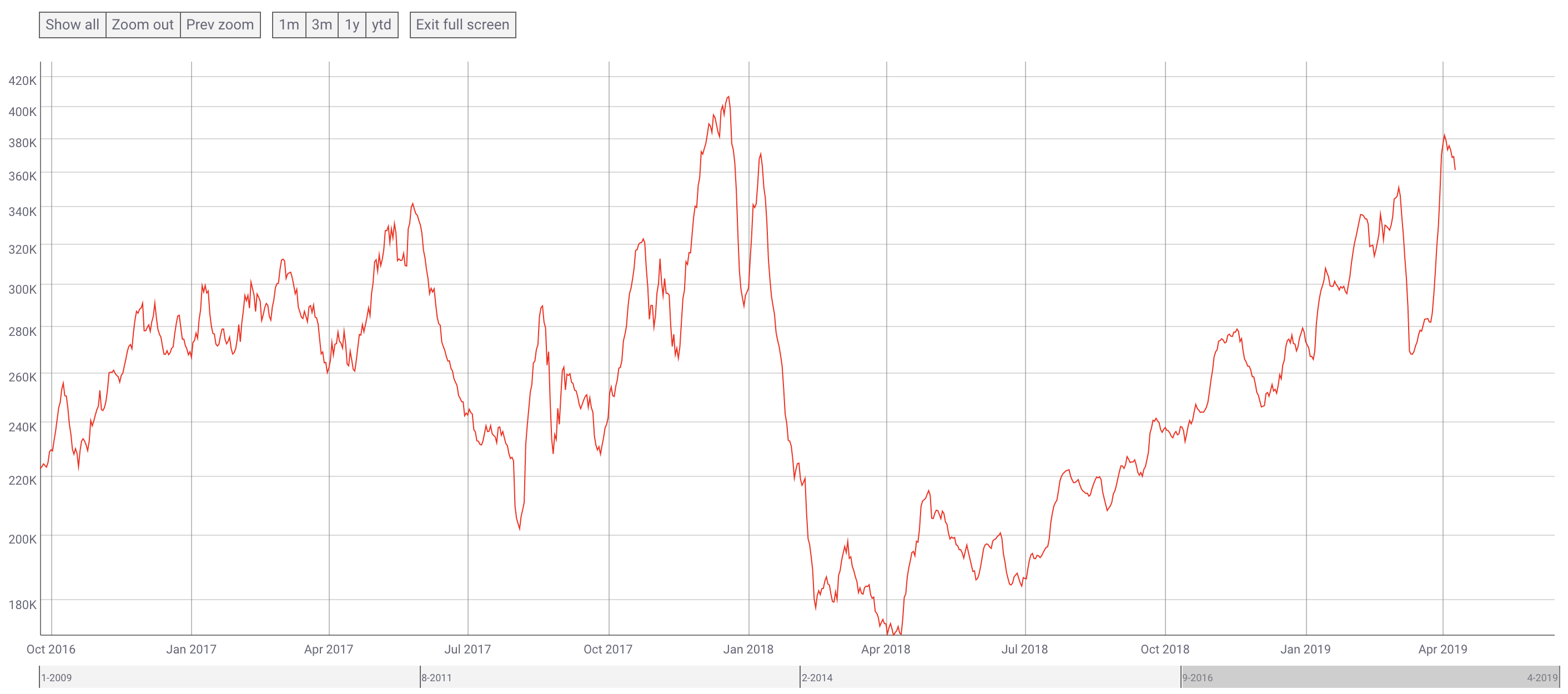 ---
Increased Retail Interest
Retail interest in Bitcoin can be measured through Google and Wikipedia searches, and the last 30 have seen an increasing number of queries that can be labelled as "retail". Here is a list of some of the rising queries related to Bitcoin in the last three months:
Will Bitcoin recover? (+200%)
Bitcoin ATM near me (+130%)
Coinbase app (+4300%)
Best cryptocurrency to invest in (+2900%)
Cryptocurrency on Robinhood (+300%)
It's no secret that those queries all seem to be from new retail investors, and Wikipedia has seen a similar trend. Articles on Bitcoin, Coinbase, and cryptocurrency have all sustained more interest this year than they did last.
Rather than looking for bots or anomalies that could be causing prices to surge, it may be time to recognize that some of Bitcoin's useful properties are overlooked. Bullish indicators have now been lurking in the markets for months.
There may have been several events behind the latest market rally, and some of them may have been affected by happenstance. But it's the strong indicators of retail interest, transactional interest, and optimistic market cycles that are going to keep this trend moving in the right direction.