Bitcoin Risks Major Selloff as Miner Woes Continue
Bitcoin mining companies like Argo Blockchain and Core Scientific are struggling to survive due to adverse conditions in the crypto market. A capitulation event could be imminent.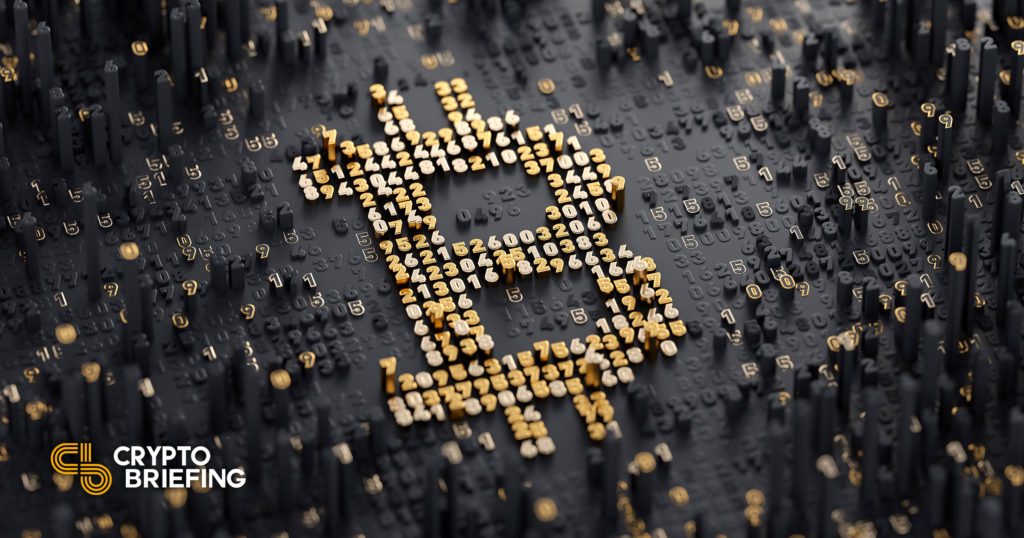 Key Takeaways
Bitcoin mining company Argo Blockchain announced today it may have to wind down its operations..
Core Scientific, a rival operation, declared last week it could face bankruptcy.
If adverse conditions continue, Bitcoin miners may end up dumping their holdings like they did in November 2018.
Between sunken BTC prices, the dropping value of mining rigs, rising electricity costs, and a soaring hashrate, Bitcoin mining operations are facing difficult market conditions.
Tough Times for Bitcoin Miners
Bitcoin miners are having trouble keeping afloat.
Bitcoin mining company Argo Blockchain suggested in a statement to Bloomberg today that it could soon shut down, as it runs the risk of becoming "cash flow negative" in the near term. Argo attempted to raise funds through a $27 million share sale, which reportedly fell through, and has resorted to selling 4,000 mining rigs for $5.6 million to buy itself time. The announcement sent Argo's stock, ARBK, down 52.28% on the daily; it is currently trading for $0.94—a 95.48% drop from its all time high of $20.95 recorded in November 2021.
Argo Blockchain isn't the only miner facing difficulties. Last week, Core Scientific shared a similar statement, saying it was running into liquidity issues and that it could face bankruptcy. Among other things, the company said it would have to halt all of its debt financing payments. Core Scientific was the third-largest publicly traded Bitcoin mining company in July. Back then, its market capitalization stood at approximately $525 million; as of today, however, that figure has shrunk to $70 million.
It has been a rough year for Bitcoin miners. BTC is down 70% in 2022, meaning that mining operations have had to contend with a severe slashing of their principal source of revenue. The drastic loss of income has been compounded by increased expenses due to soaring energy costs. Mining rigs, especially ASICS, have also seen a drop in price value (by 70% or 80%, according to Reflexivity Research), further impeding Bitcoin miners from raising capital against their assets. Additionally, the Bitcoin hashrate—which measures the amount of computational power needed for miners to produce blocks—keeps hitting new highs, meaning that mining has never been so competitive as it is today.
How Bitcoin Could Be Impacted
Large mining operations struggling to stay afloat is not a good sign for the market. A good case scenario would be for Argo Blockchain and Core Scientific to turn out to be the least efficient mining businesses, leaving space for competition to replace them. However, it's possible that other mining operations are experiencing similar difficulties and looking for ways to survive. One option could be to dump their BTC holdings.
In fact, this is exactly what happened in November 2018. After five months of trading between roughly $8,000 and $6,000, BTC eventually broke down and plunged 50%, to about $3,000, due to miner capitulation. Some Bitcoin analysts have warned that a similar selloff could happen this time around, as the top cryptocurrency has struggled in a range from $18,000 to $24,000 for several months while the hashrate keeps rising. That means that mining is becoming increasingly unprofitable.
Argo Blockchain and Core Scientific are unlikely to pose a threat to markets, as it appears the two companies have already sold significant portions of their Bitcoin treasuries. Core Scientific announced in July that it had sold over 7,202 BTC the previous month, bringing its holdings down to 1,959 BTC. The firm now hold 24 BTC, per Bloomberg.
Nevertheless, Bitcoin Magazine PRO analysts claim publicly owned Bitcoin mining companies still hold over 34,040 BTC worth about $694 million, and that these operations only make up roughly 20% of Bitcoin's hashrate. Data from Bitcoin Treasuries seem to support this estimate: according to the website, the top three mining companies—Marathon Digital Holdings, Hut 8 Mining Group, and Riot Blockchain—currently hold a combined 27,802 BTC (worth about $567 million). If the figures are correct, these mining operations could cause significant selling pressure if they face similar difficulties to Core Scientific or Argo Blockchain.
Disclaimer: At the time of writing, the author of this piece owned BTC, ETH, and several other crypto assets.