Bitcoin Set to Join in on DeFi Hype with tBTC Launch
More wrapped Bitcoin solutions join the market.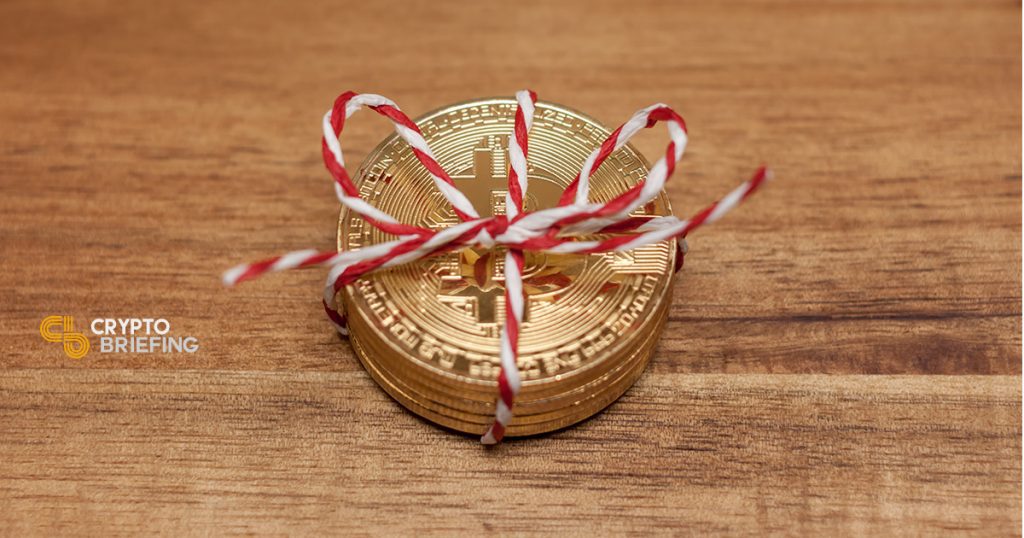 tBTC, developed by Summa One and Keep Project, is live on Ethereum's Ropsten testnet. The protocol aims to bring a price- and network-pegged version of BTC onto Ethereum and could bolster DeFi adoption.
Changing the Game with Trustless Pegs
Wrapped Bitcoin, or wBTC, is a popular solution which pins Bitcoin's price peg on an ERC-20 token. The only problem is that minting the wrapped version requires a user to undergo KYC and mint it from a network partner.
Adding to these woes, wBTC is held in a custodial manner by partner exchanges. Even if users were to acquire wBTC on Uniswap or Kyber in a non-custodial fashion, there are still inherent custodial risks.
A trustless recreation of BTC on Ethereum has been a pipe dream for some time despite several attempts. Synthetix's issued sBTC cannot be used in DeFi applications, for instance. It is meant to be a synthetic asset that gives investors exposure to Bitcoin's price movements.
tBTC is finally looking to put an end to that.
On the surface, tBTC creates a decentralized issuance mechanism with two parties. The party that wants tBTC, the token minted by the tBTC network, sends a requisite amount of Bitcoin to the other party's address. In return, this party, called the "signer," mints tBTC and sends it to the other side.
There are two ways in which tBTC can be minted: a non-fungible token (NFT), TDT (tBTC Deposit Token) or a tBTC, the fungible BTC derivative token.
To align incentives with the greater good, signers are required to deposit ETH into a bond contract. This contract requires the signer to have a 150% collateralization ratio of ETH deposited to tBTC minted. 1.875% of each minting of tBTC goes towards the signers to keep their capital productive.
As of now, the contracts are live on an Ethereum testnet. Users can tinker with tBTC on the test dApp for now while the contracts are audited by ConsenSys. Matt Luongo, lead at Keep Project, told The Block that mainnet contracts are expected to be deployed in early Mar. 2020.
What This Means for DeFi
DEXes in the Ethereum ecosystem have one unique flaw: they only enable trading for Ethereum-based assets. The solution to this is interoperability through the trustless recreation of assets, as seen by the advent of TBTC.
Set Protocol, an investment automation protocol, uses wBTC for its users to recreate BTC exposure. By integrating tBTC upon launch, they can reduce custodial and price risks for their users.
Compound can open a tBTC money market, DDEX and dYdX can offer margin trading for tBTC, and Aave could enable flash loans for tBTC to take advantage of any arbitrage opportunities.
All of this assumes that the wrapped token sees healthy traction and becomes a permanent player in DeFi. There are other projects, such as Ren Protocol, that are working to bring BTC to Ethereum in a decentralized fashion. Any of these solutions could become the standard for holding the premier cryptocurrency on Ethereum.
With so many teams focused on this end, Ethereum and it's DeFi stack are bound to see a non-custodial BTC service emerge inevitably.
Bitcoin accounts for 63% of the total cryptocurrency market cap, down from 72% in September 2019. There is an obvious demand for the genesis cryptocurrency, and bringing this to DeFi could enable a new level of synergy for both blockchains.
If this idea picks up, DeFi could one day cannibalize centralized lenders like BlockFi and Celsius; albeit this is far-fetched as things stand today.