Vitalik Calls Bitcoin SV A Dumpster Fire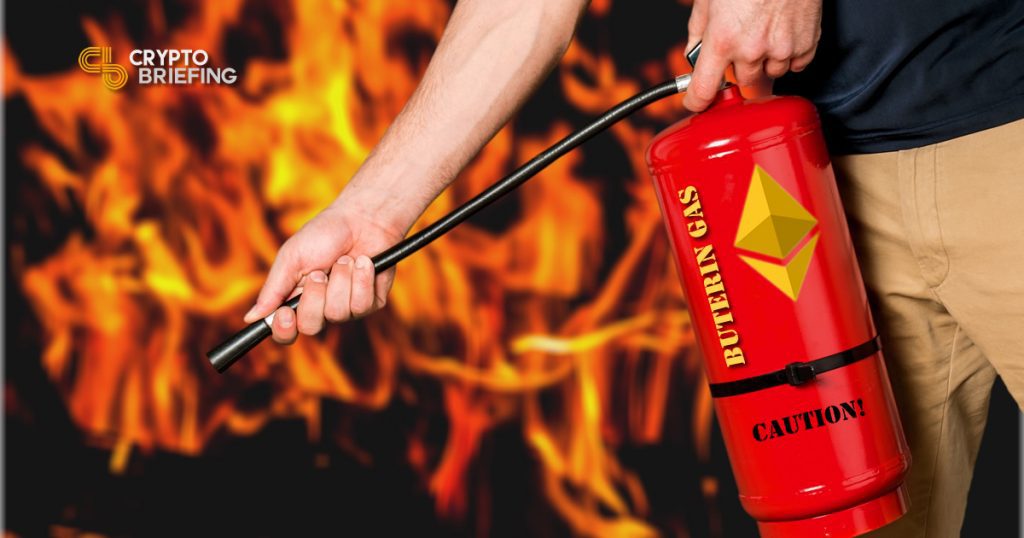 Vitalik Buterin continued his transformation from the mild-mannered Clark Kent of crypto to an avenging angel of Twitter fury, as he went on yet another tweetstorm over the Christmas holiday. This time, his target was the contentious Bitcoin Satoshi's Vision project (BSV).
Although the Ethereum co-founder defended bitcoin (BTC) despite its shortcomings, he called BSV, which is the fork-of-a-fork, a "dumpster fire."
Yeah no, I have my disagreements with the bitcoin roadmap, PoW, etc but they're trying to do something that's genuinely cool tech. BSV is a pure dumpster fire.

— Vitalik Non-giver of Ether (@VitalikButerin) December 25, 2018
Those are some fighting words targeted at a cryptocurrency whose developers hope to attract some 5 billion users. Bitcoin SV is currently ranked as the No. 9 cryptocurrency based on a market cap of approximately $1.6 billion, compared to $2.9 billion for its rival, Bitcoin Cash (BCH).
Buterin is not a fan of BSV backer Craig Wright. He once asked a panel at Deconomy "why is this fraud about to speak at this conference?" and he weighed in with some choice thoughts during the fork that led to BSV:
Craig Wright absolutely should have a voice. But so do all of us laughing at his stupidity.

— Vitalik Non-giver of Ether (@VitalikButerin) November 12, 2018
---
Vitalik Doesn't Believe In PoW
It's interesting to hear Vitalik weigh in on other coins that are not competing for token listings and smart contracts. He also shared some other thoughts with the crypto community.
When he entered the crypto space seven years ago, he attached a 20% success rate to crypto going anywhere. Buterin threw caution to the wind and "figured it was worth sinking my life into on an expected-value basis." Despite this year's falling market, Buterin says, "2018 levels of progress would have definitely counted as 'somewhere'."
The Ethereum network is nearing the launch of the Constantinople upgrade, which is scheduled for January 2019. The upgrade is a step toward transitioning the network away from the proof-of-work (PoW) consensus and toward the more environmentally friendly proof-of-stake (PoS) consensus algorithm.
Despite the fact that Ethereum currently relies on PoW mining, Vitalik is not a fan. He has a way of riling up his followers, as when he consigned centralized exchanges to eternal damnation.
Speaking of the devil, forget about Craig Wright. The real question on everybody's mind is, "do you believe in proof-of-work?"
A tweet by Giacomo Zucco, who calls himself a Bitcoin maximalist, stated: "Nocoiners believe in nothing (nihilism). Multicoiners believe in everything (gullibility). Bitcoiners believe in something (reason)."
Vitalik responded by saying: "I don't believe in proof of work." Instead, Vitalik believes that the blockchain is going through a phase with PoW and that while "social consensus upgrades have their issues," they are "less bad than on-chain gov or stagnation."
Five years ago, before the ether pre-sale even began, the altcoin space was led by coins such as BBQCoin, a project that has since met its demise. One Ethereum Foundation grant recipient is willing to bet that Ethereum will not have a similar fate to BBQCoin five years from now.
Meanwhile, if blockchain pioneers keep pouring Buterin gas on the "dumpster fire," BSV could be the one to go down in flames.
The author is invested in digital assets, including bitcoin which is mentioned in this article.