Bitcoin Volatility May Be An Indicator Of Upward Price Trend
We're looking for a correlation between volatility and price.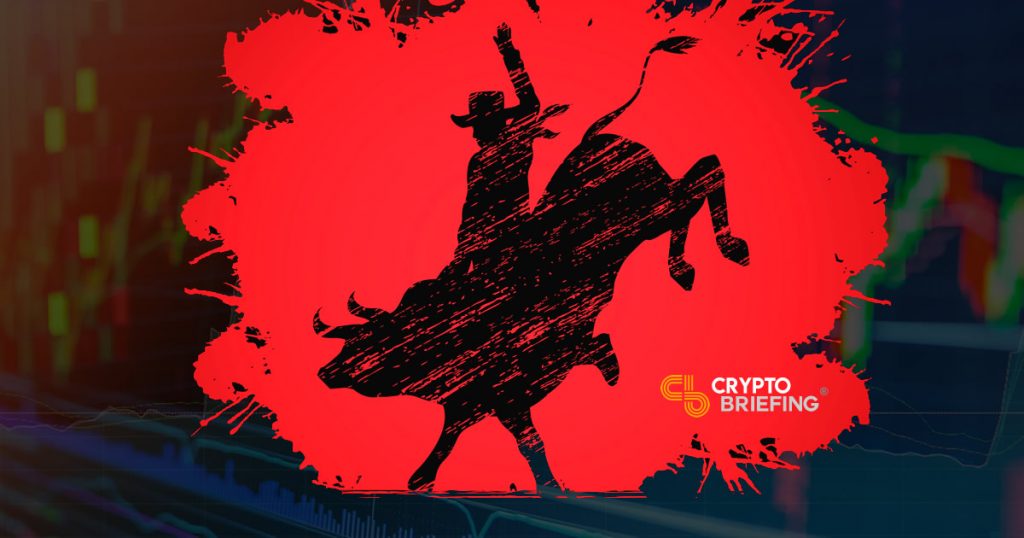 Bitcoin corrected its price and lost 10% of its value overnight, but that might not be a sign of more heartbreak to come; the volatility we've seen during the month of May be a positive indicator.
This correction could have been worse, and as Dovey Wan pointed out on Twitter, this had little to do with BTC fundamentals, and everything to do with a large trader seemingly gaming the market.
Remember, BTC started at a price of $5,350 on May 1st, 2019 according to CoinMarketCap, so we're still on an upward trend. As the price of BTC increases, the effective value (percentage wise) of a $1,000 move in the price becomes smaller and smaller.
The image below from Coin Metrics data shows the price of BTC in the shaded area compared to BTC volatility, and there's a clear positive relationship between price and volatility. This makes sense intuitively because volatility attracts more traders – there are more profit opportunities. This has a cyclical effect, because it brings more volume (and hopefully buyers) into the market.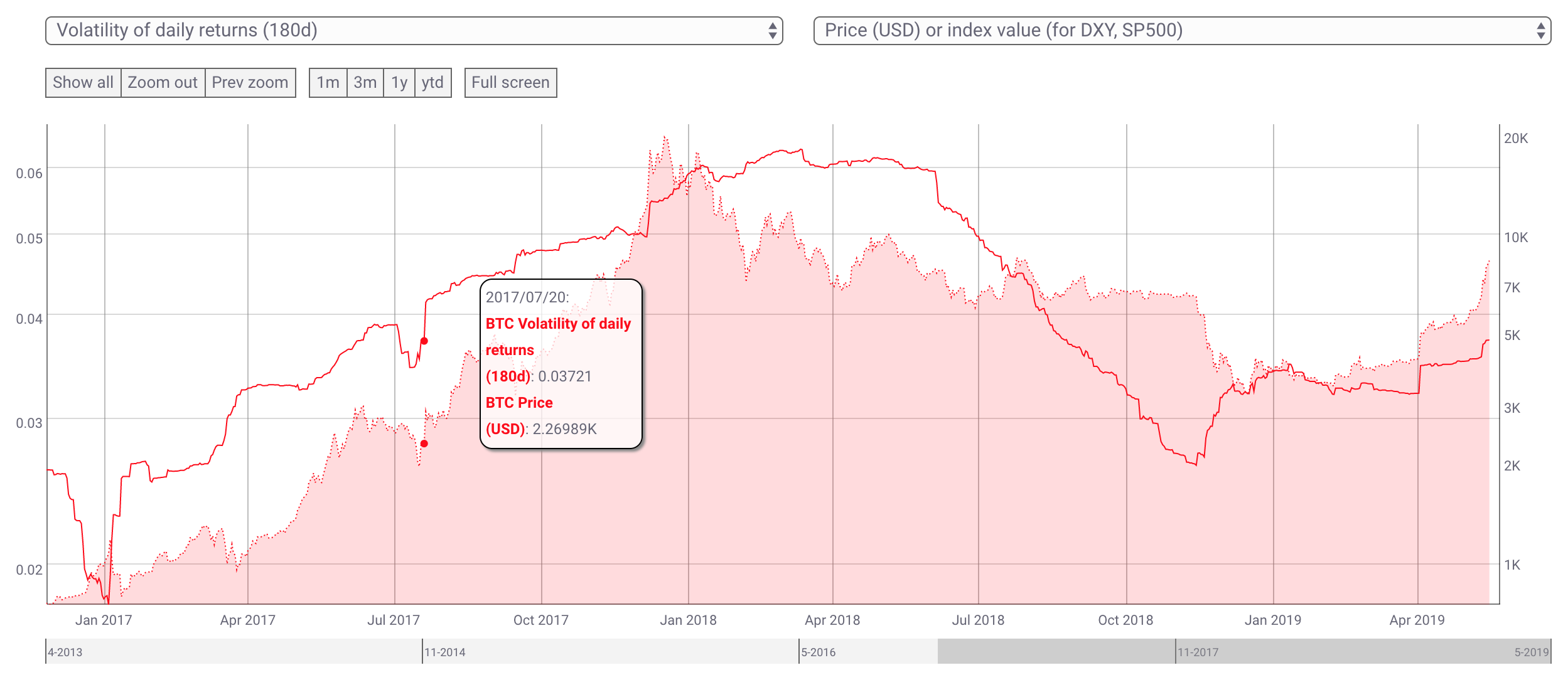 Before the last bull run, the volatility level for BTC was at the same level that it is at now on July 20th, 2017 when the price of BTC was $2,300. Five months later, on December 20th, 2017 the price of BTC was $17,700, and volatility continued to increase until reaching an apex in February 2018, lagging the apex in price by approximately 60 days.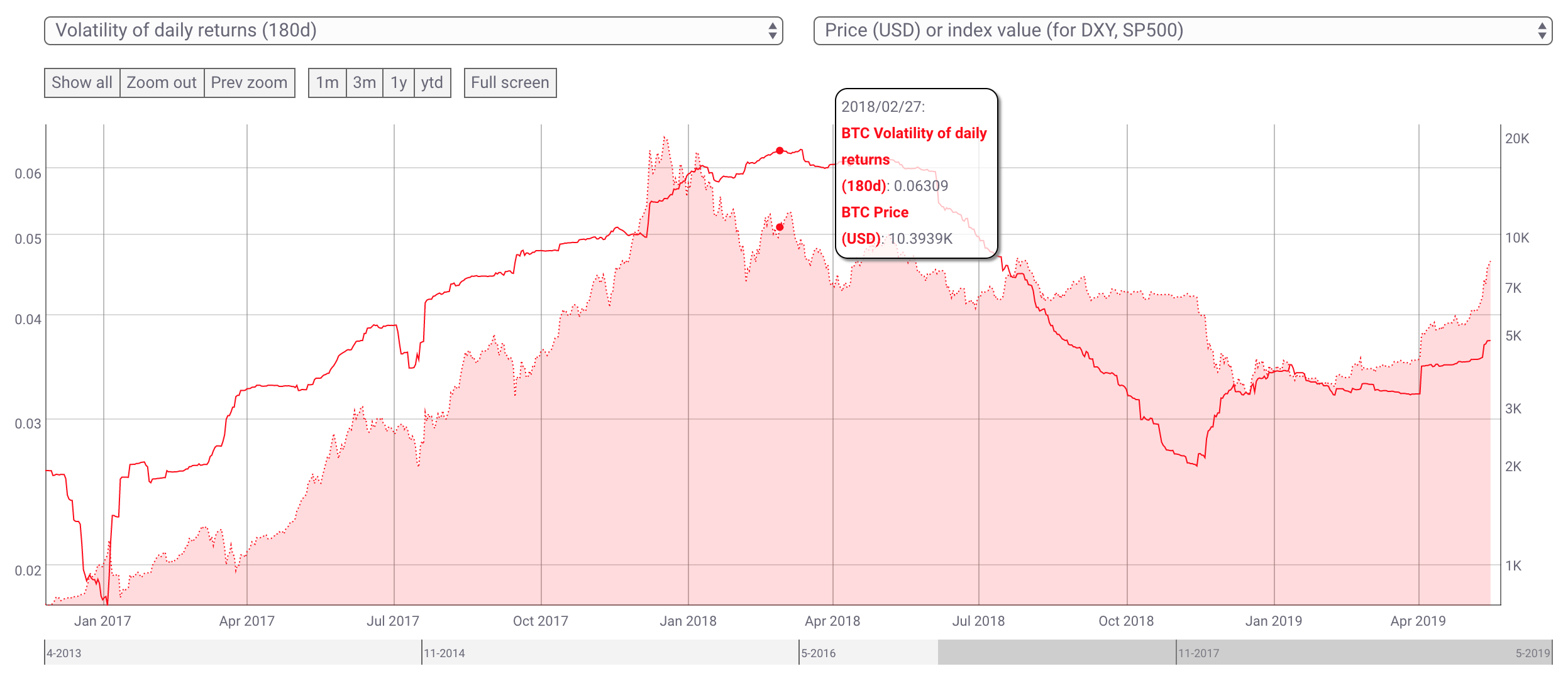 BTC volatility reached a local minimum on November 14th 2018 when the price of Bitcoin was $6,350: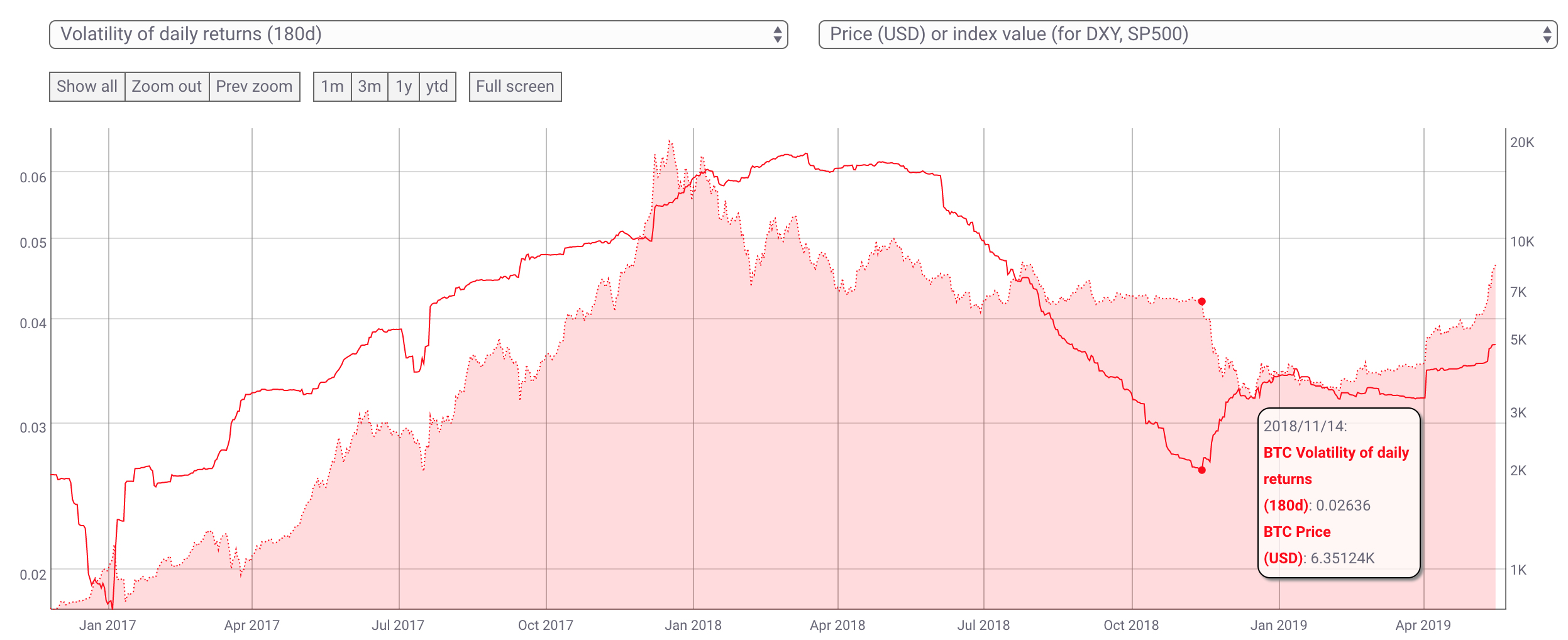 This bottom-out in volatility preceded the local bottom in the price of BTC that happened on December 15th ($3250) by 31 days.
Since hitting that bottom-out in volatility, the price of BTC has increased by 23% and the volatility has increased by 42%…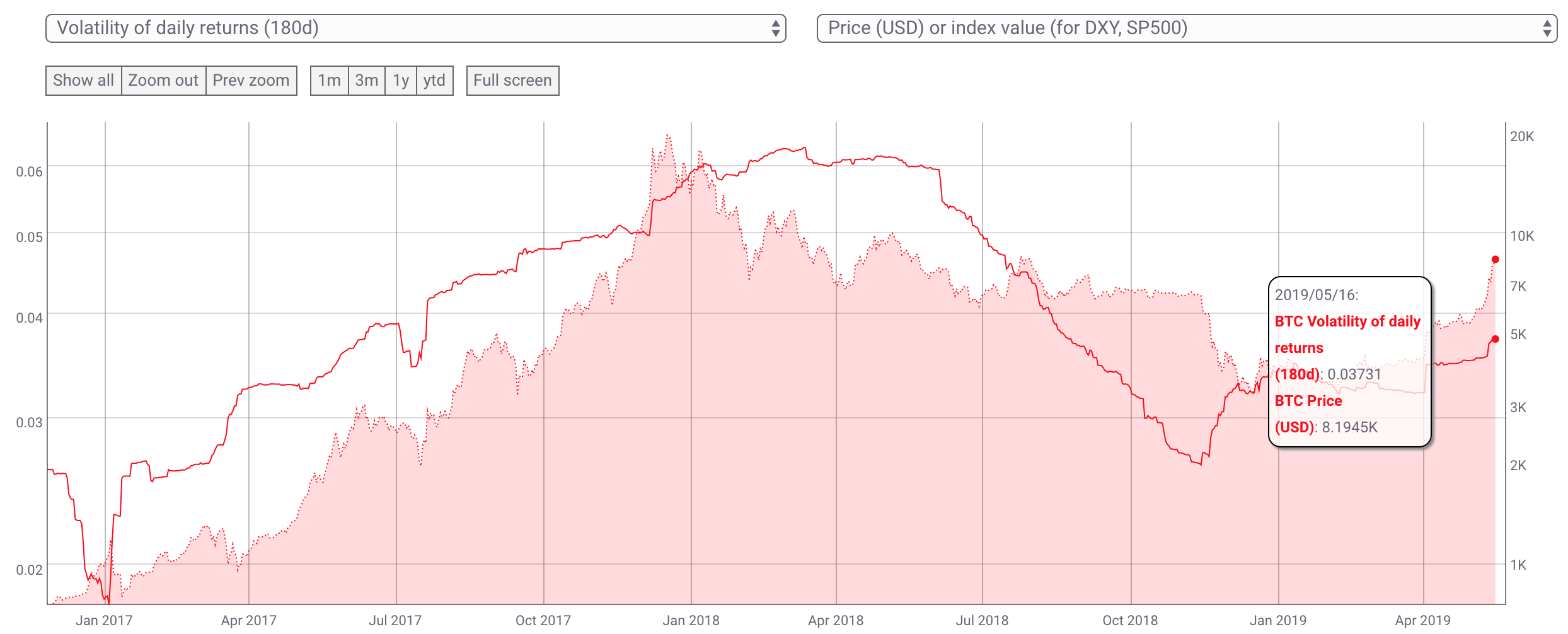 This is very early analysis into the relationship between BTC volatility and BTC price, but a hypothesis we'll be watching for is that:
Local maximums in volatility lag local maximums in price

Local minimums in volatility precede strong bull rallies
There isn't enough historical data on BTC to come to a concrete conclusion, but we're hypothesizing that this recent spike in volatility (after a low bearishness in price and volatility) is a bull indicator, and we hope to see volatility increasing week over week to continue bitcoin's upward trend.
It's just a market correction – it's not going to be smooth sailing on the bull market boat, but dips should be expected.