Bitcoin Wallet Ledger Joins DeFi Movement, Integrating DEX Platform DeversiFi
The hardware wallet maker gives users access to Deversifi's DEX.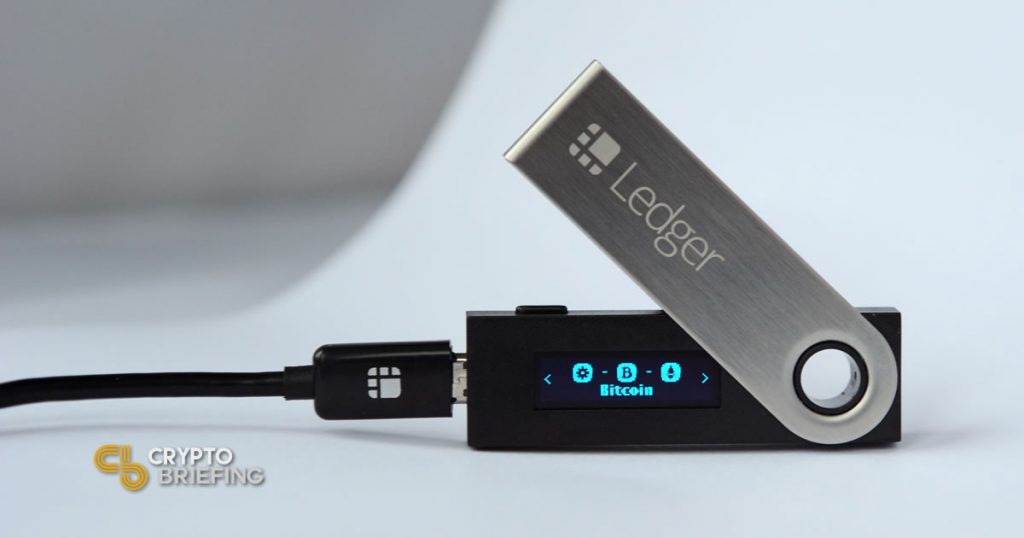 Key Takeaways
Ledger users can now access DeFi markets.
DeversiFi's DEX receives a security boost for digital asset trading.
Decentralized finance continues to expand.
Ledger became the first hardware wallet integrated into DeversiFi, a decentralized exchange (DEX), marking Ledger's move into the DeFi ecosystem.
Ledger Enters the DeFi Arena
Ledger, a leader in helping users securely store their digital assets, announced today an integration with DeversiFi, giving traders an edge in fast-moving decentralized finance (DeFi) markets.
Users will be able to connect their hardware devices directly to the DeversiFi platform, similar to how users have previously been able to access Metamask or Tokenset.
They'll have the ability to trade without intermediaries, confirm transactions, and sign messages directly from the hardware device.
Ledger users will have access to high-speed transactions, instant settlement, and deep liquidity from professional cryptocurrency traders through the integration while retaining complete control of their crypto assets and private keys.
These added benefits offer users the same convenience and ease-of-use typically found in centralized solutions.
On the integration, Ledger CEO Pascal Gauthier said:
"We've been interested in the DeFi space for some time now, and are glad to have found the right partner to ensure that users can trade DeFi assets knowing they are receiving not only a level of security that is up to the Ledger standard, but rapid transactions."
Ross Middleton, DeversiFi's CFO, said the company "chose Ledger as our first fully native integration, giving users a reliable way to trade at high speed with unparalleled control and security."
Yesterday, Middleton's company also announced that it would be using layer 2 scaling technology from StarkWare. Called ZK-STARK, the technology offers users baked in privacy and boasts 9,000 transactions per second on the exchange, placing it leagues ahead of other DEX providers.