After 11-Year Slumber, Bitcoin Wallet Transfers $31M
An inactive Bitcoin wallet has initiated a transfer of 1,037 BTC, an equivalent of $31 million at the time of writing, after remaining dormant for over a decade.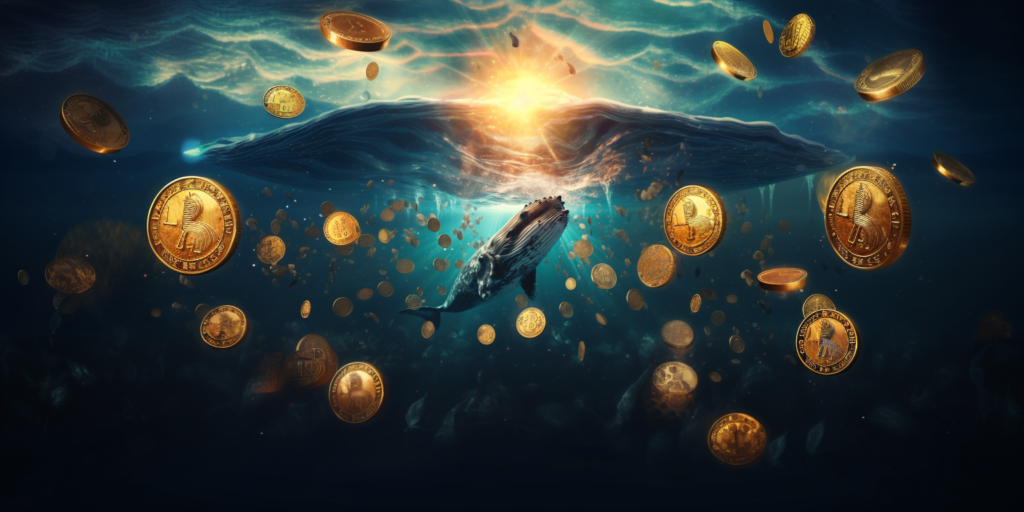 A Bitcoin wallet, idle for 11 years, has become active again, transferring all 1,037 BTC out – currently worth $31 million. This unexpected transaction happened on July 22, according to crypto statistics provider BitInfoCharts.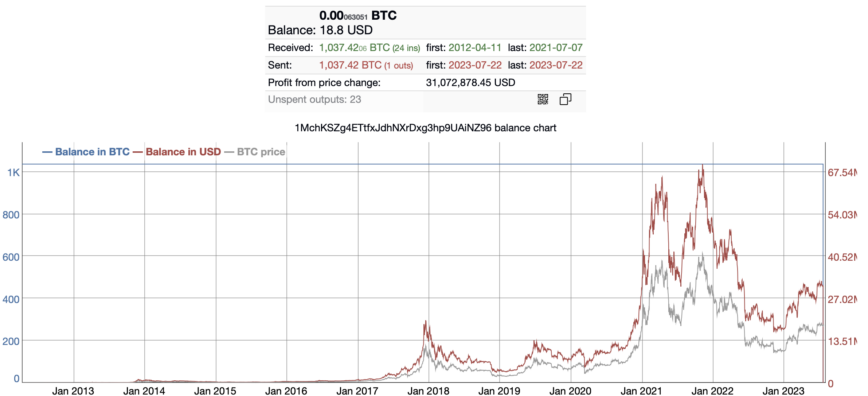 Blockchain data reveals that the wallet first received the Bitcoin stash back in April 2012, when each coin was valued at a modest $4.92, placing the entire hoard's worth around $5,108. Data analytics firm Lookonchain confirmed these details on the same day of the transaction.
A BTC whale that has been dormant for 11 years transferred all 1,037.42 $BTC($37.8M) to a new address"bc1qtl" an hour ago.

The whale received 1,037.42 $BTC($5,107 at that time) on Apr 11, 2012, when the price was $4.92.https://t.co/k8ZmO5vc8X pic.twitter.com/xBaw2dQfY8

— Lookonchain (@lookonchain) July 22, 2023
Interestingly, this movement is one of several substantial Bitcoin transactions, including the U.S. government's transfer of nearly 10,000 BTC, equating to $299 million. This was related to the Silk Road seizure in March.
A different Bitcoin address transferred 2,071 BTC in April, nearly a decade after buying Bitcoin at $663, as per Lookonchain's data.
Bitcoin isn't the only coin on the move. A previously inactive Ethereum wallet holding pre-mined tokens worth $116 million made a surprising move, transferring all of its 61,216 ETH to a Kraken wallet on July 18 after laying dormant for eight years.
💤 💤 💤 💤 💤 💤 💤 💤 💤 💤 A dormant pre-mine address containing 61,216 #ETH (116,396,127 USD) has just been activated after 8.0 years!https://t.co/f79T0fYa7b

— Whale Alert (@whale_alert) July 18, 2023