Silk Road BTC Valued at $300M Moved by US Government
US authorities oversee a significant movement of Bitcoin worth $300 million, originally impounded in connection to the infamous Silk Road online market.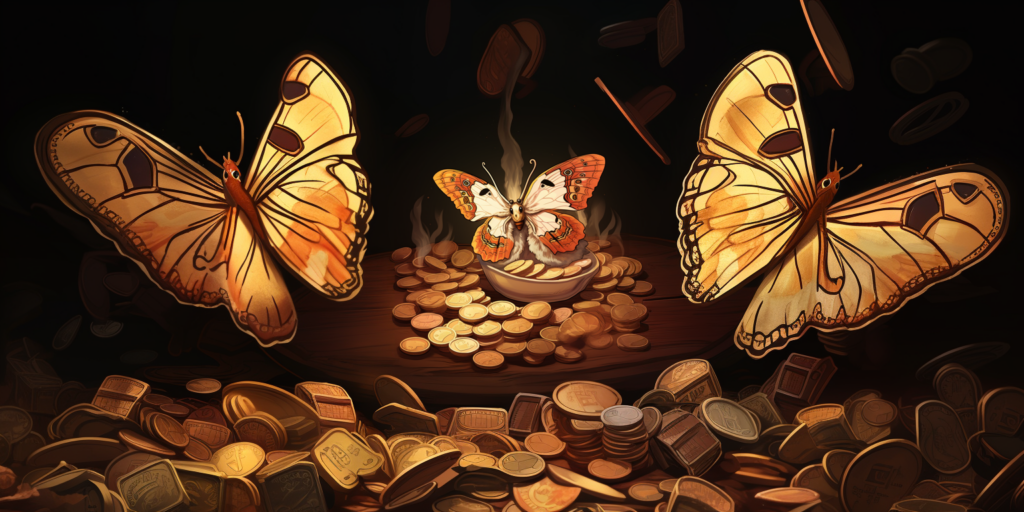 US government-linked wallets moved Bitcoin worth over $300 million that are connected to the Silk Road, a once-thriving illegal marketplace on the darknet. The transactions were carried out the transfer in three distinct transactions, as evidenced by on-chain data from Blockchain.com.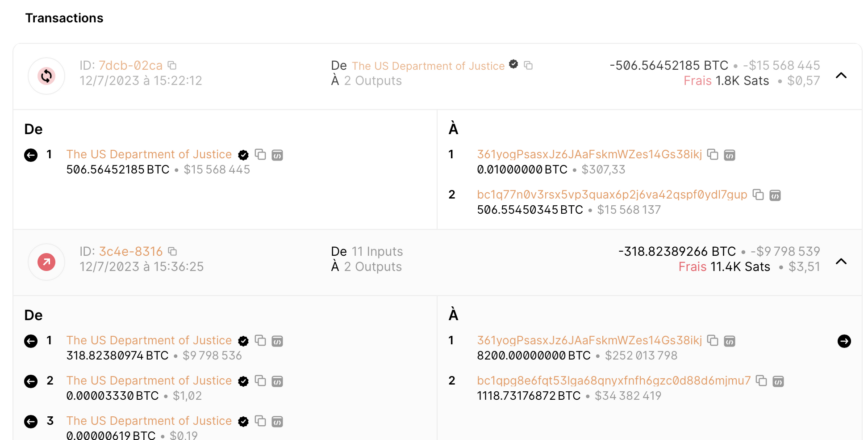 The collective transaction totaled 9,825 Bitcoin, equating to roughly $301 million. This hefty operation follows a prior transaction of even greater magnitude back in March, where over $1 billion worth of Bitcoin was transferred out (3rd and 4th transaction in the above photo).
According to the digital record, distinct transactions were executed, totaling 9,825 Bitcoin, or approximately $301 million. These government-controlled wallets have a history of large-scale operations, with a previous transfer exceeding $1 billion in Bitcoin made in March.

These recent activities add to a string of U.S. government actions involving confiscated Bitcoin from the Silk Road case. Last November, the government seized 50,000 Bitcoin associated with the illicit online marketplace, followed by a sale of 9,861 Bitcoin in March for $216 million.
In 2011, Silk Road, created by software engineer Ross Ulbright, quickly gained notoriety as the internet's largest illegal marketplace, dealing primarily in BTC.
This drew the attention of U.S. law enforcement, leading to an undercover operation and Ulbright's arrest in 2013. Following the operation, the U.S. government seized 144,000 BTC from Silk Road.
At its height, Silk Road had accounted for a staggering 80% of all circulating Bitcoin. It was among the first to misuse Bitcoin on a large scale, sparking waves of skepticism and concerns about illicit activities, such as when U.S. Senator Elizabeth Warren proclaimed that "Big-time financial criminals love crypto."
However, a recent report from TRM Labs concluded that:
"Bitcoin accounts for only 19% of illicit crypto volume today, as criminals look to new blockchains and tactics, like "chain-hopping" to launder money and evade detection."