Bitfinex Announces Two New Dexes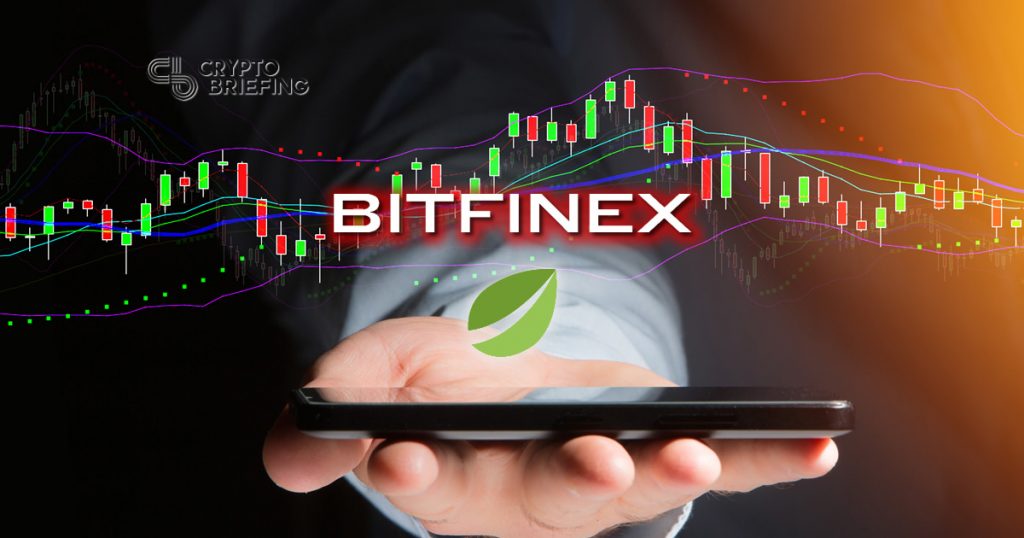 One of the biggest problems facing crypto is the barriers to entry. Although blockchain transactions are easy enough, getting your money on the blockchain is a different story: buying a new token with fiat can involve two or three sets of transactions, not to mention the KYC and requisite finger-crossing while you wait to find out if the exchange processed your transactions correctly.
Now, one of the largest cryptocurrency exchanges wants to make it easier, faster and safer to invest in cryptocurrencies—even more obscure tokens. Bitfinex, one of the world's largest exchanges, has recently announced two new launches that will allow direct fiat access into the two largest dApp platforms—without a trusted third party.
Ethfinex: One Step Less Centralized
In a press release earlier today, Bitfinex announced a new upgrade to Ethfinex, transforming the platform into a "hybrid" exchange for both centralized and decentralized trades. Originally launched as a beta last year, the complete launch now incorporates on-chain trading in an order book secured by a smart contract.
Bitfinex says that the completed launch represents a step closer to the company's vision of a "community-governed trading platform where platform fees, token listings, and governance decisions are distributed amongst users." The exchange currently processes about $70 million in transactions per day.
Unlike Bitfinex's older platform, there's no risk of losing your tokens if the exchange gets hacked. Instead, traders can use their own Ethereum wallets—like MetaMask or Trezor—to settle trades directly on the blockchain, without having having to store anything in the exchange wallet.
Decentralized exchanges are not foolproof–as the Bancor hack has shown– but they do protect users from most forms of counterparty risk.
"Today represents the culmination of a prolonged phase of hard work and dedication fuelled by our vision for a decentralised, community-governed trading platform," said Will Harborne, Director of Operations at Ethfinex. "We are beyond excited to leverage Ethereum to deliver a sophisticated, trustless trading experience to users worldwide and to further extend the boundaries of decentralised exchange."
EOS Going Mainstream
Ethereum's not the only island getting new bridges—Bitfinex is also opening new fiat gateways to EOS that may help bring new users onboard.
In a blog post last week, Bitfinex also announced the launch date for EOSfinex, a high-speed decentralized exchange for the EOS ecosystem. The long-awaited DEX will deliver "a trustless peer-to-peer trading experience" for tokens in the EOS ecosystem, Bitfinex says.
In addition to major fiat pairings like EOS/USD and ETH/USD, the decentralized exchange will allow trading of "any token created by a specific trusted contract," the exchange says. "[A]dding a new pair is trivial and can be done by anyone after the trusted contract issues a new tradable token."
The exchange may throw an adoption lifeline to the fifth-largest cryptocurrency, which is still largely inaccessible to the casual outsider. While Coinbase and Uphold make it fairly simple to buy Ethereum, getting into EOS requires several sets of transactions—first from fiat to a gateway coin like ether, and then to the EOS token. And that's before you can even set up your account.
The beta version will be unveiled at the Blockchain Live conference in London, on September 26th.
The author has investments in Ethereum.