Bitmain Releases Lower Cost Bitcoin Miner to Fend Off Competition
Bitmain ramps up T19 production to fend off MicroBT challenge.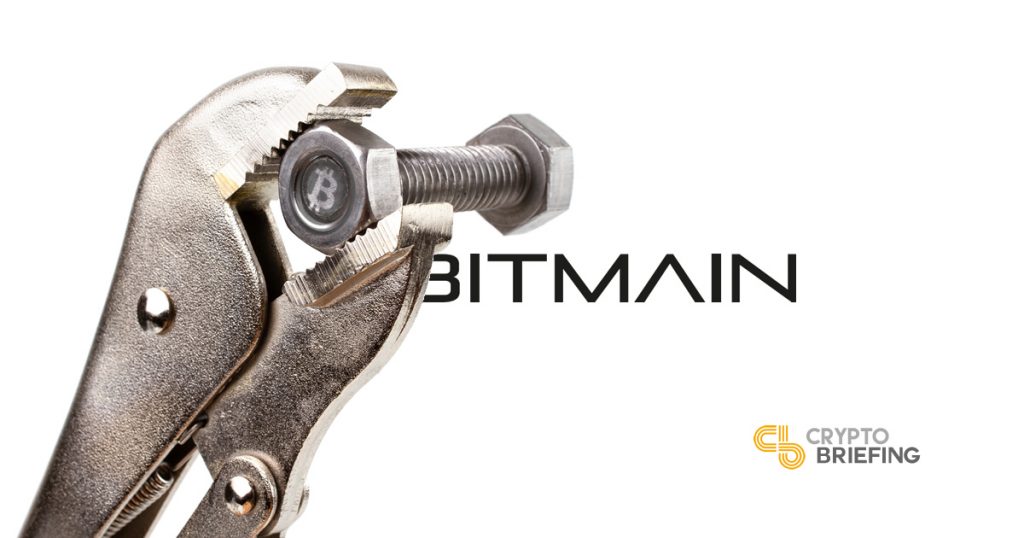 Key Takeaways
Bitmain has launched the Antminer T19 ahead of the S19. 
The release comes as the block producer halving reward recently fell to 6.25 BTC.
MicroBT captured significant market share from Bitmain in 2019.
Bitmain has launched the Antminer T19, a cheaper version of its more efficient S19 Bitcoin Miner.
Bitmain Launches Competitive Bitcoin Miner
Bitmain has launched a new Antminer Bitcoin mining rig with a price tag it hopes will help it compete with MicroBT.
The Antminer T19 sells at around $35 less than the S19 model, at $1,750. Its hashrate sits at approximately 84 TH/s, roughly 10% shy of the S19's 95 TH/s. The company's T series of miners have always been lower priced than the more powerful S series models.
The T19 is the company's third model of its latest series of Antminers and will be made available to order immediately, at a maximum of two per order, for shipping this month. The S19 is slated for release around September.
The T19 is capable of generating profits of $3.12 worth of BTC per day, slightly less than $3.90 per day for the S19 (based on five cents per kilowatt-hour electricity costs). That makes it around 20% less profitable, according to calculations from F2Pool.
The three most profitable miners for mining Bitcoin are the s19 Pro, and MicroBT's Whatsminer M30S++ and M30S+. Each model generates profits of around $5 per day.
MicroBT's market share has been encroaching on Bitmain. The company sold around 600,000 WhatsMiner M20 miners in 2019. The M20 had been its flagship product. By the end of last year, Bitmain's dominance in the mining space had fallen by 10% in 2019 to 65% of the sold hashpower.
MicroBT surged to capture around 30% of the mining rig market.
Despite changing market dynamics and new challenges posed by the halving, Bitmain continues to dominate the mining hardware market.