BitMEX Will Introduce Bitcoin SegWit Support
Exchange's transaction and withdrawal fees could be reduced dramatically.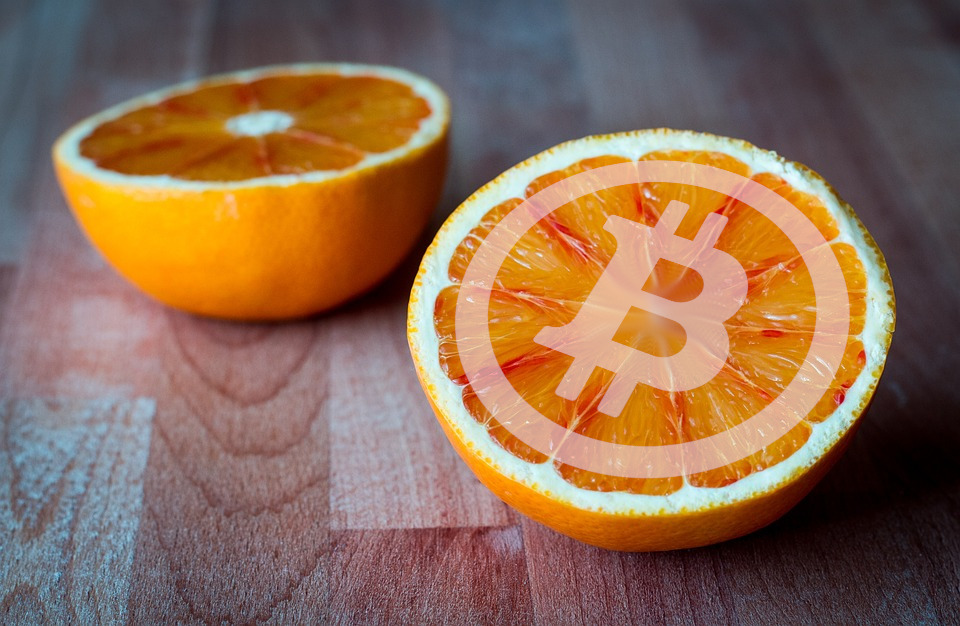 Key Takeaways
BitMEX has announced that it will add SegWit support.
The feature could reduce BitMEX's blockweight usage by 65% and, in turn, make transactions more efficient and cheaper.
Despite early adoption, the number of addresses using SegWit dropped considerably in March 2020.
BitMEX has announced changes to its operations, aiming to improve Bitcoin transaction efficiency by adding SegWit support.
What Is SegWit?
Segregated Witness (SegWit) was activated on Bitcoin on Aug. 24 2017. The update allows Bitcoin to carry more transaction data in a single block, effectively increasing Bitcoin's block size from 1 MB to 4 MB.
SegWit saw at least some early adoption. By late 2019, 55% of addresses used the feature. However, three years after its introduction, the number of addresses making use of the improvement has stagnated and dropped.
Today, only 45% of the Bitcoin addresses are using the feature, according to sites that track its adoption rate.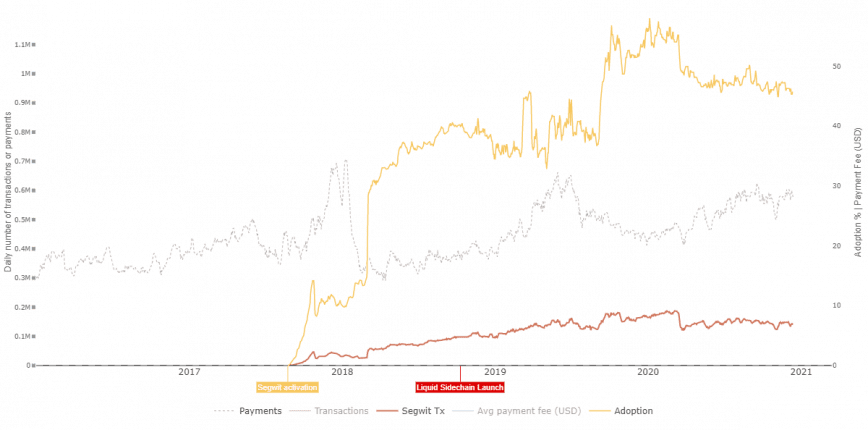 BitMEX Adds SegWit Support
Beginning immediately, BitMEX will allow its users to withdraw or send their Bitcoin holdings to Bech32 SegWit addresses.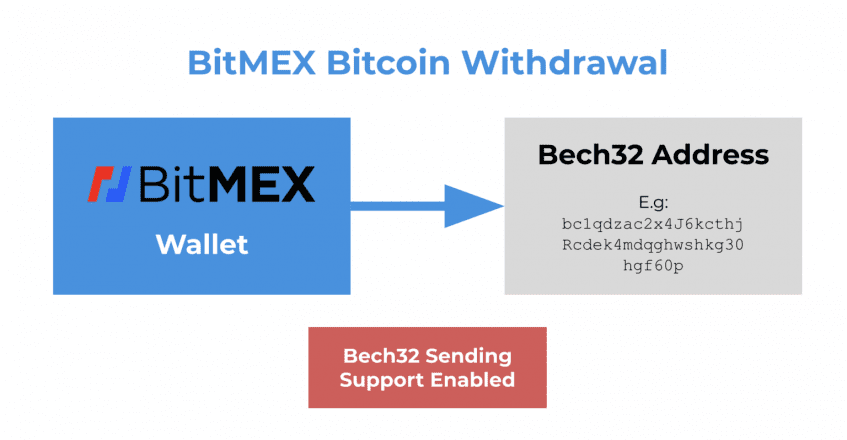 The exchange says that this will allow users to benefit from lower fees, improved error detection, and more efficient QR codes. In terms of efficiency, BitMEX estimates that it will save about 65% on blockweight, which should significantly reduce fees.
The update is part of a larger upgrade that will see BitMEX improve its integration with Bitcoin Core. Until now, the exchange used an in-house fork to save the wallet details of users.
Support On Other Exchanges
BitMEX is not the first exchange to add support for SegWit. In February 2018, Coinbase announced support for the feature, causing a huge spike in its adoption from 15% to 30% of Bitcoin addresses. Additionally, Coinbase, Kraken, Bitfinex, Gemini, OKEx have all added SegWit support.
However, Binance has continued to put off the update. Changpeng Zhao, CEO of Binance, expressed optimism around SegWit support last year, but the feature continues to be a low-priority update.
One of the biggest hurdles in SegWit adoption is adding support for and tracking the Bech32 address format—a task that is especially difficult for exchanges with a large userbase.