Bitstamp To Track Off-Exchange Addresses Via KYC
Exchange will require "Know Your Customer" (KYC) procedures for withdrawals in the Netherlands.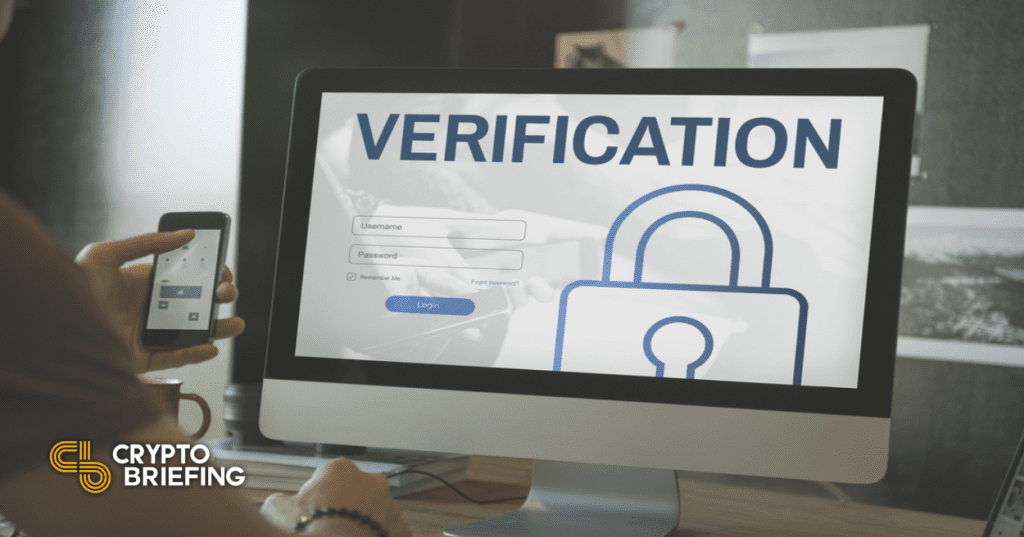 Key Takeaways
Bitstamp will now require Dutch users to link their identity to off-exchange withdrawal addresses.
It is one of the first major exchanges to introduce this rule.
Though the rule was introduced in response to Dutch regulations, similar regulations are under consideration in the U.S.
Bitstamp's Netherlands service will require users to link their identity to off-exchange withdrawal addresses, according to privately circulating messages leaked on social media.
Dutch Users Must Perform KYC
In its message, Bitstamp says that it is required by Dutch regulations "to collect proof that you are the owner of any third-party wallet or exchange account before you can withdraw crypto to it."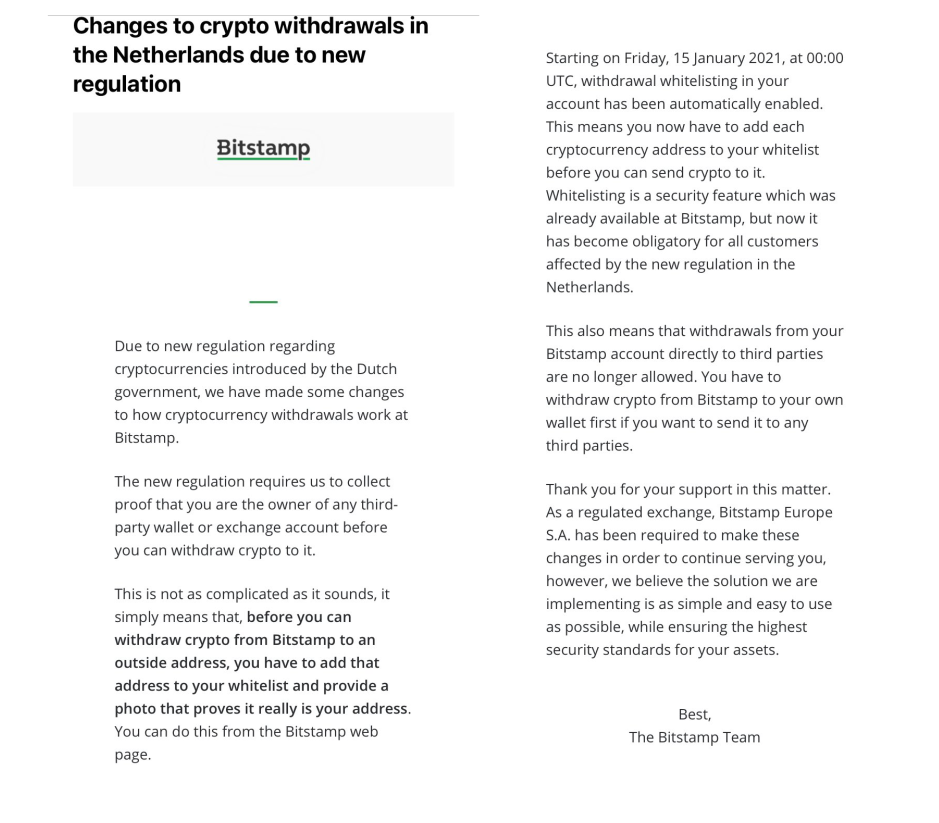 This new "Know-Your-Customer" (KYC) policy means that users based in the Netherlands must add their off-exchange cryptocurrency addresses to Bitstamp's whitelist. Then, they must provide a photo to prove that they own those addresses.
Bitstamp says that whitelisting was previously an optional security feature, but is now obligatory for all users in the Netherlands. The notice says that whitelisting was enabled on Jan. 15, but it is not clear if this date varies between users who received the message.
Will the Policy Spread?
At the moment, this policy only appears to affect users in the Netherlands. The notice from Bitstamp specifically cites Dutch regulation, seemingly referring to KYC/AML regulations introduced in November 2020. Bitonic, a small Netherlands-based exchange, was among the first to comply with those rules.
Few if any major exchanges have had similar policies until now. Bitstamp, as the 11th largest cryptocurrency exchange by trading volume, is likely the most notable exchange to do so.
It is possible, or even likely, that similar policies will be introduced elsewhere. The U.S. Treasury is currently in the process of introducing comparable rules that would require American exchange users to verify their off-exchange addresses. Those regulations are still under examination.
Previously, most cryptocurrency exchanges only required users to link their identity to addresses hosted by the exchange itself.
The newer, more extensive regulations have been widely opposed due to the fact that they will inevitably increase surveillance and decrease privacy throughout the crypto sector.
At the time of writing this author held less than $50 of Bitcoin, Ethereum, and altcoins.