Is BlackBerry Back With a Bang on the Blockchain?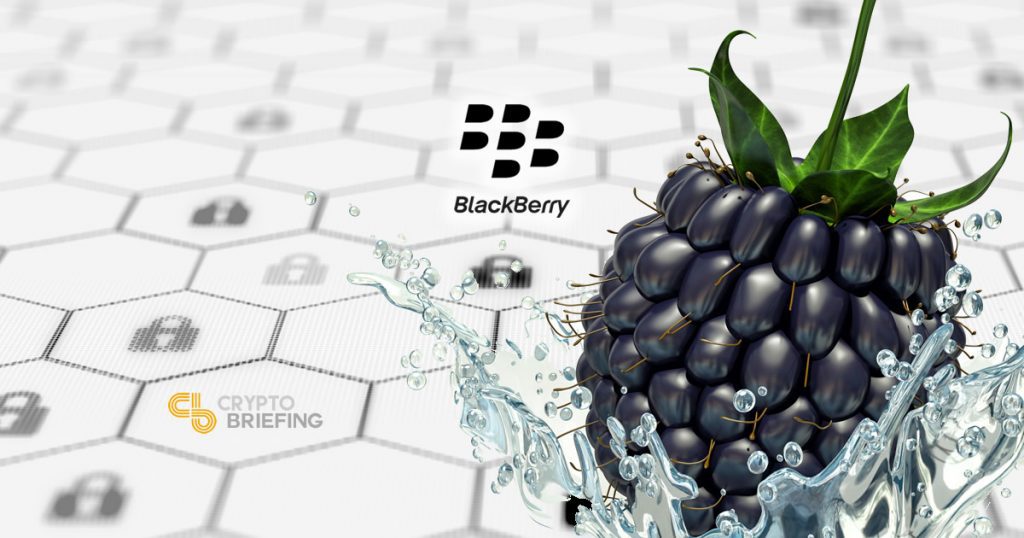 BlackBerry used to be a name on everybody's lips, but the former king of instant messaging has changed direction. The company has recently revealed a new blockchain platform that can store and share medical data.
They've already started working with their first client: the Global Commission to End the Diagnostic Odyssey for Children with a Rare Disease.
The organization works to diagnose rare diseases in children around the world. By making vast amounts of data instantly available, blockchain technology may be able to increase the number of data points that doctors, NGOs and charities can monitor and compare.
A BlackBerry press release said:
Co-chaired by Shire, the leading global biotech focused on rare diseases, one of the Global Commission's technology pilots will explore how BlackBerry's new solution might provide real-time, actionable analysis as the Commission seeks to use technology to shorten the time to diagnosis.
BlackBerry Back With the Blockchain?
The former telecommunications giant has a number of blockchain projects in the works and has developed a "carrier-grade network operation center." It has teamed up with Biotech platform ONEBIO to create one of many digital ledgers that BlackBerry will tailor to separate industries.
The Canadian company was formerly one of the biggest tech companies in the world and its BBM messaging service was the market leader. 85 million subscribers were signed up for BlackBerry's services at its peak.
Smartphones Killed the BlackBerry
Apple and Android smartphones, together with the likes of WhatsApp, eventually laid waste to the communications empire, and BlackBerry fell out of the public spotlight. There are even eulogies to the company online, explaining its demise.
BlackBerry still sells smartphones in some territories through a series of licensing deals, but it no longer produces them and has since branched out to software and security. The Canadian firm reinvented itself, working quietly on blockchain technology and software. By the end of last year, the company was on its way back.
Private Partnerships Could Boost Blockchain Tech
BlackBerry has since established itself as an incubator in the blockchain industry and a force in the software and security sectors. Freed from the constraints of financing and ICOs, blockchain companies could go private and work under BlackBerry's wing to create the next generation of technology.
Security is paramount with medical data, but BlackBerry's partner also intends to incorporate the Internet of Things and data from wearable biometric devices. That information, stripped of the private data, could then be used for medical and commercial purposes. This is lucrative technology with global applications.
Blockchain Provides Personalized Healthcare
The future of healthcare is personalized monitoring and treatment plans and that future could be built on blockchain foundations. BlackBerry has a history of leading, rather than following, and there may be more to come from the home of the BBM.
Back in March, company CEO John Chen said:
Cryptocurrencies and blockchain are definitely on our to-do list. We haven't done a lot of work yet and we don't have it ready today, but it seems like a simple thing to incorporate into our platform without a lot of effort. So we intend to do it.
The company is already working on security for autonomous vehicles and worked with the City of Ottawa to test the city's first driverless car. The car industry is already flirting heavily with blockchain, which could mark a stepchange from the logistics to the operation of the autonomous cars themselves.
BlackBerry could be back as a global force in tech, and this time there's not an instant message in sight.
The author is not invested in any digital assets.