Can Fantasy Games Create EOS Developers? Block.One Thinks So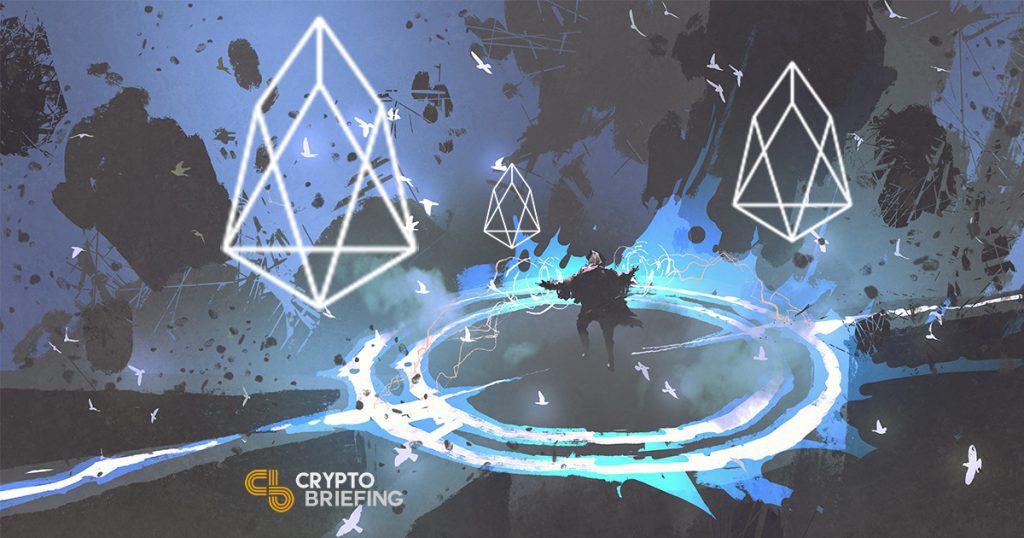 Block.One, the chief architect behind the EOS.IO platform, has released a new game which it hopes will increase the number of EOS developers actively working on the network..
Known as 'Elemental Battles', the game is designed to simplify the EOS.IO coding process. Aimed at developers familiar with C++ and Javascript, users can first try out the game and use the tutorial and toolkit to create their own version.
The game's tutorial includes different stages for developers to learn each of the steps needed to build a dApp on EOS.IO. This includes a run through on how to programme an EOS smart contract, game logic validation, as well as a basic guide to programming artificial intelligence (AI) code.
The idea is that it will enable developers to understand how a game, albeit a simple one, can be created using EOS.IO software. It enables prospective EOS developers to learn the rudimentary process of dApp building.
Block.One said it forms part of a new strategy to increase the network's programming community. Increasing the number of developers capable of building dApps will, they hope, "pave the way" for mass adoption for the platform.
"Since the release of EOSIO in June, Block.one has turned its focus to driving mass adoption of blockchain technology", Block.One said in a statement. "A key pillar in that mission is to simplify the developer experience and create toolkits to make blockchain development more familiar to programmers from other disciplines."
Angus Maidmead, the founder and organizer of EOS London, told Crypto Briefing that he thought Elemental Battles would have a significant role in increasing development on the EOSIO ecosystem. "It's a brilliant strategic move by Block.One to make it as easy and fun as possible to learn EOSIO smart contract programming", he said. "Everyone in the blockchain space is talking about adoption right now – adoption needs users, users need dApps, and dApps need developers."
The game itself is a fantasy-themed card game, where users try to beat an AI opponent. Users can choose cards based on the element – earth, electricity, fire or water – as well as their point value. The game ends when one of the player's scores goes to zero.
---
EOS.IO
EOS.IO is a smart contract-ready blockchain that allows users to create and use dApps. Founded in 2017, the original model was to be a platform based on the Ethereum (ETH) network; EOS actually stands for 'Ethereum Operating System'. The project moved to its own independent blockchain in early June.
One of the key advantages of EOS is it's more scalable than some of its rivals. It uses a delegated proof of stake (dPoS) system; the 21 largest token holders, or 'block producers', validate all of the transactions on the network. They are then reimbursed with tokens taken as transaction fees, which helps to disincentivize foul play.
The year-long ICO for the EOS tokens is still the largest, and longest, on record. The project managed to raise $4bn between June 2017 and 2018. Block.One received a lot of criticism during the mainnet launch. The initial release was pushed back by over a week and hackers managed to send thousands of phishing emails out to users from the official email account.
---
Will Elemental Battles attract more EOS developers?
The betting dApp EOSBet was subject to another hack earlier this week. Hackers managed to exploit a security loophole in the codebase that enabled them to siphon a total of $338,000 from the dApp wallet. This will be the second time EOSBet has been hacked in the past two months.
A blockchain can only grow if it has enough developers. They build the dApps and the infrastructure that ultimately attracts users onto the platform. Block.One is aware of this. Elemental Battles will prove a new inroad to entice programmers onto EOS.IO and hopefully give them the training needed to create quality features for the network.
After all, it's elementary…
The author is invested in ETH, which is mentioned in this article.