Blockchain Could End Child Labor In Cobalt Mines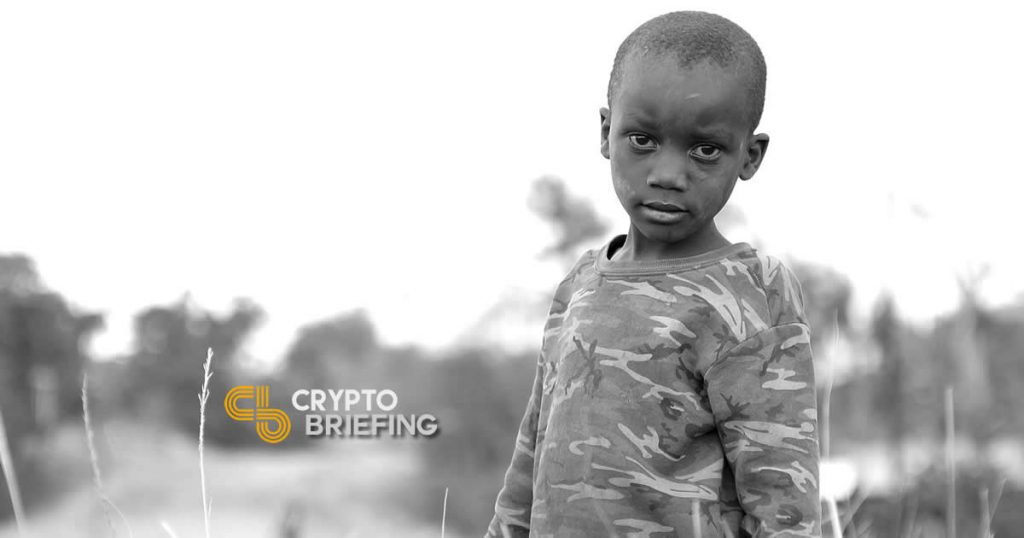 Blockchain tech is one of the fastest growing industries in the world, predicted to hit $2.3 billion by 2021. As an emerging disruptive technology that has the potential to transform the logistics industry, can blockchain technology prevent child labor in global cobalt supply chains?
According to the International Labor Organization (ILO), 168 million children from 5-17 are exploited for their labor, with 85 million conducting work in hazardous conditions.
Unfortunately, as society's demands for smartphones and electric cars grow, so does the demand for child labor in mining. Manufacturers are therefore launching a pilot project that uses blockchain technology to track, reduce, and eventually prevent child labor in cobalt mines. Companies throughout the world including Chinese manufacturers and technology giants like Apple, Samsung SDI, and Sony, together pledged to take action by forming the 'Responsible Cobalt Initiative.'
Although child labor stems from political and socio-economic problems, if this pilot proves effective, blockchain technology can become the tool that holds companies and governments accountable for their actions, and hold them against a new standard which can reduce unethical labor.
Blockchain to track child labor in Cobalt mines
In 2014, according to UNICEF and Amnesty International, approximately 40,000 children worked in mines across Southern Democratic Republic of Congo (DRC), with many involved in cobalt mining. Children as young as seven work up to 12 hours a day in the mines, carrying heavy loads to earn one to two dollars a day.
Since a large amount of the cobalt used in smartphone and electric cars comes from artisanal mines, companies like Apple, Tesla, and Volkswagen are under growing pressure to ensure that cobalt in their lithium-ion batteries is free from child labor and human rights abuses.
Cobalt manufacturers are using blockchain technology for the first time to track the mineral's journey from the mines in DRC to the end product. While the global cobalt supply chain operates in a country of virtual lawlessness, if every player agrees to the scheme – and accurate electronic data can be transmitted from remote areas – companies in the cobalt supply chain can be held responsible for their unethical practices.
These companies need to take responsibility and be proactive in preventing unethical labor practices from seeping into their supply chain if they want to remain competitive and keep their investors and customers happy.
A work in progress
'We are prototyping, iterating, testing, scaling," said Sheila Warren, head of blockchain policy at the World Economic Forum. While the technology has a big impact on the project, "the technology is not the hard part." The difficulty lies with the cooperation of every member along the supply chain.
However, despite the complexities "we are very bullish about the potential impact of blockchain in minerals and metals supply chains," said Harrison Mitchell, director of RCS Global, a company that advises others on ethical and responsible sourcing. "Blockchain-enabled supply chains will have the ability to deliver trust and transparency over the production of metals such as cobalt. Ensuring that information from these mine sites is inputted correctly and transparently is difficult but it is possible."
Blockchain technology has a lot of promise and potential in the social sector, especially when it comes to reducing child labor in supply chains. While the technology may be immature, the research and development invested in blockchain technology will ensure it becomes highly scalable to overseer a large complex global supply chain.
The root of child labor, however, stems from an inadequate government and existing socio-economic issues within a country. While no technology can fix these problems, blockchains can hold governments and companies accountable for their actions – or in this case, their lack of action – and drive them toward outlawing unlawful and unethical labor practices.