Blockchain Engineers Seeing Strong Wage Growth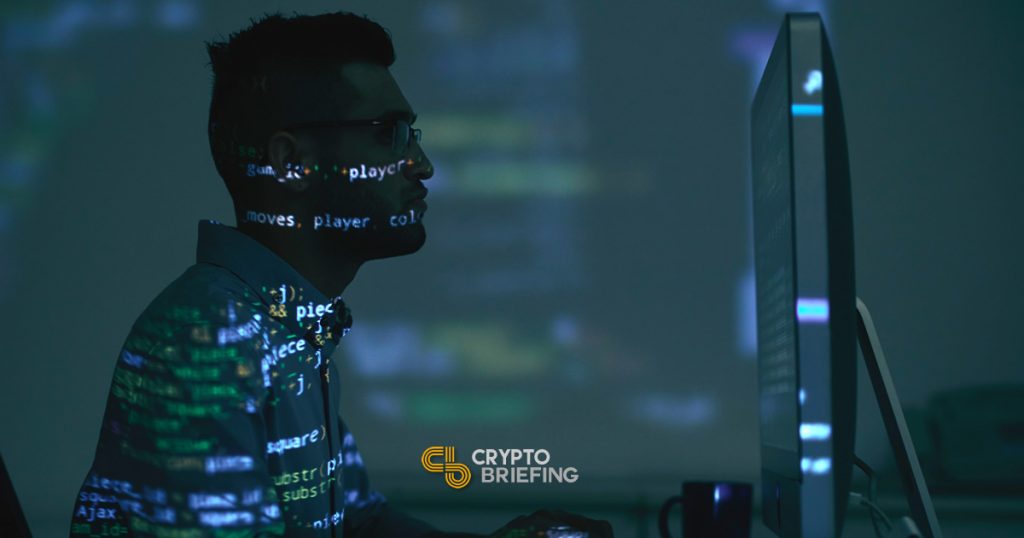 The cryptocurrency market has been down about $6 billion to $203.5 billion the past 24 hours. On the eve of its 10-year anniversary, Bitcoin (BTC) dipped to just above $6,300 after trading at nearly $6,500 a day earlier.
But there are long-term positive trends for the blockchain industry, particularly strong growth in jobs and wages. Software engineers are now making between $150,000 and $175,000 on average when working for a blockchain employer, according to recruitment firm Hired per CNBC report. The San Francisco, Calif.-based firm said on "State of Salaries 2018" report that U.S.-based software engineers typically earn $135,000.
That means developers who possess the skills to build distributed ledger technology (DLT) — which is a fast-growing sector — are earning 11-30% premiums on their salary. That puts blockchain engineers atop the list, along with developers of artificial intelligence, for the highest compensation of any specialized engineering roles, according to Hired. Moreover, employer demand for blockchain engineering skills is up 400% since late 2017.
Something else matters for developers: the type of recruiter sitting across the table.
Blue-chip companies with near-unlimited payroll are beginning to heavily recruit blockchain programmers in a race to corral limited talent, and to do so before competitors do. These conglomerates include a who's who of the corporate world: Facebook, Walmart, Amazon Web Services (AWS), Microsoft Azure, IBM Blockchain, Goldman Sachs, Samsung SDS, Fujitsu, Maersk, Fidelity, and many others.
A Crypto Briefing examination of LinkedIn found a few hundred job openings in blockchain engineering. Most positions are located in tech hubs such as New York, San Francisco, Silicon Valley, Los Angeles, Chicago and Seattle.
A recent job posting by Amazon Web Services says the company is "looking for software engineers who have worked with … blockchain, machine learning, distributed systems, cryptography, containers, distributed datastores, and scale-out processing frameworks."
A job posting by Goldman Sachs seeks developers who can "[design], develop, test, deploy, maintain and improve software in the areas such as Explainable Machine Learning , Applied Artificial Intelligence, Verification and Security on Distributed Ledgers and Block Chains …"
The top five in-demand tech skills according to "State of Salaries 2018" are (ranked in order) javascript, java, python, html and css. While the most requested positions by employers are full stack engineer, backend engineer, frontend engineer, devops engineer and mobile engineer.
There's also the enticement of significantly improving an industry or business practice and replacing legacy systems. "Possibly the greatest benefit of blockchain is the ability to provide a source of income to citizens who remain unbanked," said Sheffield Clark, co-founder of crypto platform Coinsource, in interview with Crypto Briefing. "With blockchain and crypto, we can provide financial access and economic success to those who have not been previously provided with it."
The jump in pay scale can also be attributed to a competitive labor market. At 3.7%, U.S. unemployment is at its lowest rate in nearly 50 years. Non-farm employment grew by 134,000 jobs in September.
Build it and they will come. But first, find someone who knows how to build it.
The author holds BTC which is mentioned in this article.