What's At Stake: How Blockchain Governance Found Its Voice Over The Cryptopia Hack
"People should not be afraid of their governments. Governments should be afraid of their people."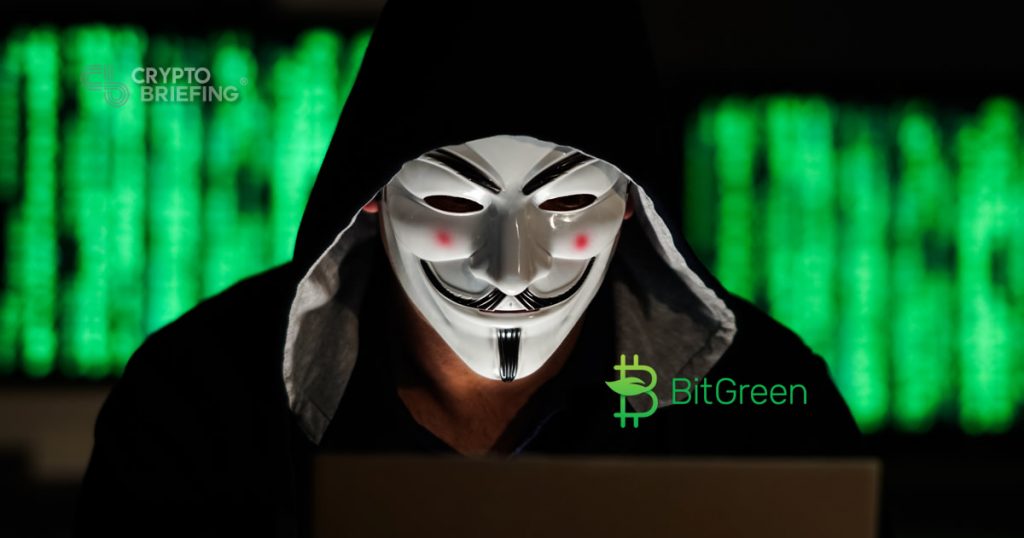 Decentralization is not only a feature of the cryptocurrency industry; for many, it's the defining cause.
The centralization of power and money in the hands of the few has inspired crypto advocates around the globe to seek a path toward a fairer, more equitable society.
The distribution of wealth is one factor in that quest: but equally important is the distribution of decision-making. And particularly, the notion that having proverbial skin in the game counts for something.
That's why we have proof-of-stake, a consensus mechanism designed to avoid the oft-perceived 'selfishness' of proof-of-work cryptocurrencies. While variations exist, and the debate over the merits of the two continues, most agree that proof-of-stake – when implemented correctly – can offer somewhat more 'democratic' solutions than PoW.
If decentralization offers governance-based democracies that essentially hard code fairness into their systems, then participation in those democracies becomes crucial to the mission.
The cause of decentralized decision-making is being put to the test right now, as a proof-of-stake blockchain project is polling its stakeholders on a unique maneuver to fit a unique situation.
---
What BitGreen Is Doing…
BitGreen, with a market capitalization of around $6M, is asking its stakeholders to vote on a proposal to implement a wallet update – which, if passed, would then enable the blockchain to fork – in a direct response to the Cryptopia exchange fiasco.
While the blockchain proposal acknowledges that "So far, Cryptopia has operated ethically–they have rapidly implemented protocol fixes and froze stolen community funds when reported. There is no evidence to suggest they will perform an unfavorable settlement to depositors," some community members are unconvinced that Cryptopia will dutifully return all funds to their rightful owners.
Among them is Jason Stone, Founder of Battlestar Capital – one of the world's largest service providers for Proof of Stake chains.
"As a service provider for the BitGreen community, we felt that the most important aspect of our role, regardless of the outcome, was to ensure our clients participate in the vote: as a fair, value-add service provider, ultimately it is our responsibility to act as a custodian of good governance."
According to Stone, discord channels have seen heated debates between community members regarding the best, and most practical measures to respond to the Cryptopia situation. And he believes that since these debates are revolving around the kind of serious governance issues that blockchains will have to address at some point, they are healthy – even when the participants are fired-up.
---
The Cryptopia Hack
New Zealand exchange Cryptopia was hacked in January this year, losing around $16 million of customer funds. The hack may have been the result of lax security, and the proceeds appear to have been on the move in recent days – Huobi claims to have frozen some of those assets, which have been publicly tracked by Telegram user Whale Alert.
The response of the exchange was underwhelming, and heavily-criticized. Some users reported that they would be taking 'haircuts' – percentages of their total account value in BTC would go towards covering the losses – essentially, the exchange would spread the losses of the ETH and ERC-20 tokens amongst its users. Blockonomi reported that these haircuts would range in value, from 14% for Bitcoin to 43% for Litecoin – and 100% for Ethereum.
The exchange closed for a while, then reopened for the resumption of trading – but although BTC, LTC and DOGE deposits were allowed, withdrawals of anything other than those three coins were never enabled again.
Poor customer communication compounded the issues, and on May 15th the exchange was placed into the hands of liquidators Grant Thornton of New Zealand – despite promising for months that withdrawals of altcoins would be enabled.
And here's where it gets interesting.
---
Why Is This Small Exchange A Battleground?
A surprisingly large number of small-cap blockchain projects were listed on Cryptopia. And for many of them, the exchange represented a significant portion – or even a majority – of their total liquidity.
BitGreen. ColossusXT. Linda. Polis. Bulwark… to name a few.
Although they may not all be household names, when the value of these coins is aggregated, millions of dollars are at stake.
The closure of the exchange may prove devastating to the participants in those blockchains' ecosystems: not only is a significant portion of their supply now locked, but the liquidity that feeds chain health and management is ebbing and the stakeholders are losing their opportunity to benefit from the economy.
Before Cryptopia was placed into the hands of the liquidators, these tokens were transferred into a number of wallets – one for each chain, in fact.
That was a mistake.
---
The Role of Centralized Exchanges
Centralized exchanges are widely-regarded to have most of the power in the cryptocurrency world these days – perhaps even more than the miners who have dictated many of the more dramatic events in recent crypto history, such as Bitcoin hard forks.
The outsized influence of Binance, for example, was illustrated recently when CEO Changpeng Zhao unilaterally delisted Bitcoin SV, ostensibly to punish Craig Wright for bullying tactics in the community.
Binance has almost single-handedly revived the concept of globalized crowdfunding this year, leading the way with its Initial Exchange Offering platform, Launchpad, and spawning a variety of imitators who have brought new projects to market with varying degrees of success.
Successful exchanges are knife-sharpening specialists in a cutthroat industry.
But when a centralized exchange closes down (and, let's be generous, assuming it's not an exit scam) what happens next?
According to the front page of Cryptopia's defunct website, "The liquidators are focused on securing the assets for the benefit of all stakeholders."
"Stakeholders" is a very broad term; and the customers and project developers for tokens like BitGreen are unconvinced that their best interests will be represented when it comes to liquidating the remaining assets.
---
Decentralization In Action
With the tokens for each chain held in just one wallet, the Masternodes (the participants that support the network's integrity) were presented with an opportunity.
In the world of crypto, 'reorg' is a dirty word. It's shorthand for "messing with the blockchain" – and given that the immutability of the distributed ledger is its defining characteristic, suggesting a reorg is essentially like asking a vegetarian to eat his cat.
(Interestingly, Binance's CEO broadcast is thoughts on the notion of a reorg to the Bitcoin blockchain after a recent 7,000 BTC hack on his exchange – resulting in some passionate arguments that forced him into an apologetic climbdown… and neatly diverting the conversation from the missing $40M.)
So a reorg was off the table; but in the case of Cryptopia, it wouldn't be necessary – because by placing all of the individual blockchain's tokens into a single wallet, the exchange offered them up on a platter.
The assets could be frozen, sure – but not by the liquidators, or whoever placed the tokens into those wallets in the first place.
They could be 'frozen' by the real stakeholders: the people who owned the tokens.
---
A Master(node) Plan
Since the parties involved value the tenets of decentralization, they couldn't, and wouldn't, force a hard fork (a chain split that decouples one future from another; the history for both chains remains the same, but their future diverges).
So instead – and according to the rules of good governance and fairness – they started by asking their communities what they should do.
Reuben Yap, CEO of Zcoin, is an outspoken advocate of good governance – and his blockchain project was recently used by the Thai Democratic Party to ensure the integrity of a leadership election.
"Although many believe that the 'code is law' and 'blockchain is immutable', edge cases like this bring both important legal and ethical considerations. With masternode coins, this is even more prominent as many have implemented governance via masternode voting to make decisions on its network and require developers to make changes to enforce them.
Purely enforcing 'code is law' in this scenario breaches the social contract the project has with its users. It also brings up interesting questions as to whether funds stored with an exchange are merely debts owed to customers (in which the funds will form part of the assets to be liquidated) or are actually customers' property (which will have to be returned)."
The BitGreen vote began yesterday: of the 2,176 nodes with a say, the vote currently looks like this:
---
Total number of nodes voted: 660 (30%)
Total yes votes: 343 (52%)
Needed yes votes for this Proposal: 1091
---
While the positives of a 'yes' vote may seem fairly clear, there are downsides too.
A 'yes' is a show of power. It demonstrates that blockchains do NOT need to be completely at the mercy of centralized exchanges, and that stakeholders hold the (private) keys to their own destiny.
But on the flipside, what does that vote say about the nature of decentralization? The egalitarian nature of the BitGreen scenario need not be a blueprint only for good – it's easy to see how it could be co-opted by those with darker agendas.
And of course, there's the minor fact that the legal situation is unclear. A yes vote, followed by 51% of nodes updating the wallet, would effectively lockout a designated custodian.
---
Why Participation Matters
Jill Richmond, Founder of the Digital Asset Trade Association (DATA) and BitGreen spokesperson, explained that "The debate has been a contentious one in the BitG community, but isn't that where battleground should be? Ultimately, we have an opportunity to demonstrate the power of decentralized governance in making somewhat preventative but equally critical decisions."
Jason Stone feels vindicated in the pursuit of a vote, no matter the outcome.
"Participation, and adhering to the group's collective beliefs, is what is most important to us.
Battlestar contacted clients within an hour of the vote proposal; we were surprised and humbled that over 70% of clients with a vote to cast responded with their preference within 24 hours of notification. And yes, we will continue to pester every one of our clients with a vote to cast, until they either do so, or abstain!"
Governance is regarded by many as one of the evolutionary hurdles for blockchain. The technology is an enabler – but an enabler of what?
His view is that a successful vote is one which demonstrates that "…the people who own these coins pay attention to what's happening in their ecosystem. We believe that interest in governance and progress is directly correlated to the growth in technology and value of these projects."
Democracies have a habit of throwing up unexpected consequences – and the legal framework that grows up around them is often messy, becoming increasingly granular over time.
As evidenced by the BitGreen vote, blockchain is beginning to face questions of self-governance, looking to find the equilibrium between idealism and pragmatism.
In other words, it's growing up.
One of the beautiful things about the blockchain: you can watch the vote right here.