Blockchain Trends To Watch For In South Korea In 2019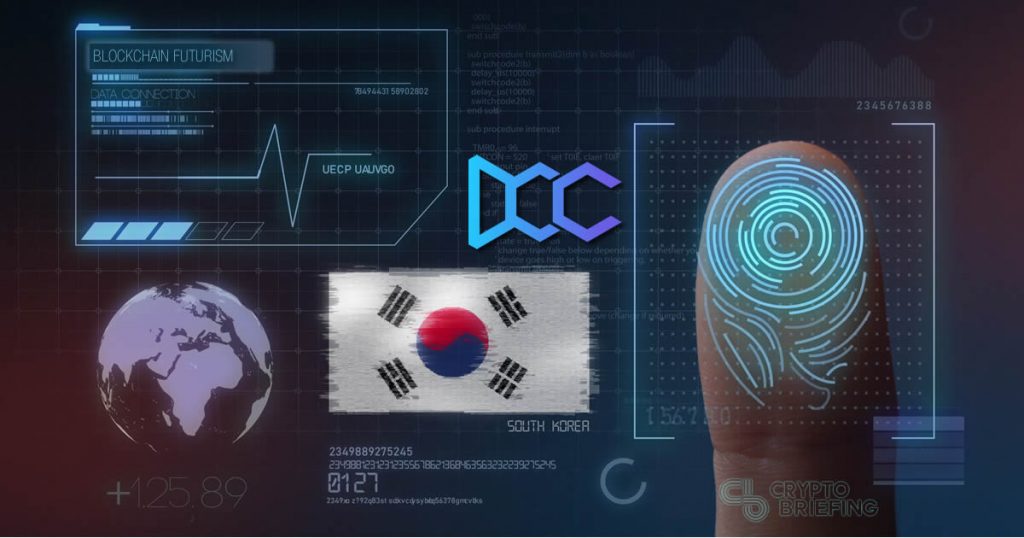 As Changpeng Zhao of Binance said: 2018 was the year of "correction".
It has also, in some ways, been the year for experimentation and discovering creative ways to grow the industry, as well as a year to invigorate and innovate the trading of digital assets – as was shown with the emergence of the security token offering (STO).
While the onset of tokenization began in the U.S., it is being accepted more widely in South Korea as well. The South Korean government is optimistic about STOs, and many experts believe that the tokenizing of real-life assets is not merely a breakthrough in tech.
South Korea looks to the U.S. as the model for regulatory policy: regardless of whether it continues to follow, or decides to lead, here is a list of predictions and trends that the U.S. and South Korea may expect in 2019:
---
U.S. – Proliferation of institutional crypto adoption
The entrance of a cryptocurrency exchange-traded fund (ETF) will bring increased institutional participation to the industry in 2019. This will completely transform the way the crypto trading industry is viewed. If we look at traditional markets, the global index-tracking-fund industry now manages nearly $10tn, according to the Investment Company Institute — making it almost twice as big as the hedge fund and private equity industries combined.
In addition, prominent companies such as Fidelity, Bitmain, Nasdaq, and Pantera Capital have invested in ErisX, an exchange that aims to converge cryptocurrency money with existing financial assets, and ErisX is planning to release its products in the second quarter of 2019.
---
U.S. and S. Korea – The application of IoT
When Internet-of-Things (IoT) technology is applied to the blockchain, digital devices in our daily lives such as refrigerators, door locks, and speakers become nodes, collecting data, and storing it on a central server.
Blockchain not only reduces the cost of building a central server, but it also addresses Big Brother and security issues through decentralization and transparency. The International Data Corporation (IDC) reports that many IoT companies are considering the implementation of blockchain technology in their solutions. Therefore, IDC expects that nearly 20% of IoT deployments will enable blockchain services by 2019.
---
U.S. and S. Korea – Educating youth on blockchain
New York University, Georgetown and Stanford are among the institutions that offer blockchain technology courses to get students thinking about its potential uses and to better prepare them for the workforce.
Prestigious universities, including MIT, Cornell, and Columbia, are launching labs and research centers to explore the technology and its policy implications; seeding the development of rigorous curricula on the topic.
Similarly, in South Korea the Ministry of Strategy and Finance has aligned with the Ministry of Science and Technology's announcement that it will actively pursue education in blockchain areas for young people.
It is also reported that Jeju Island has proposed to allow the central government to promote the activities of start-up companies and companies for blockchain and cryptocurrency despite the central government's ICO ban.
---
U.S. and S. Korea – Two-Track Policy and the rise of DLT
A policy that aims to separate blockchain technologies from cryptocurrency and ICO, within South Korea, China and India.
If blockchain was a concept that covered the 'Token Economy' layer, DLT is a neutral term that focuses on the technology. There is a difference in the technology category as well as the nuances of the term. DLT is a 'digital principal' technology that continually updates the list of all transactions by participants within the distributed P2P network, while the distribution and transparency of the data are similar to the characteristics of the blockchain.
A noteworthy DLT project is Corda from R3 – a financial-specific DLT, which has the advantage of reducing transaction costs and speeding up the process of transferring data between relevant parties, and then completing the verification process to reach an agreement. Among the world's financial institutions participating in Corda, domestic banks include Kookmin, Woori, Shinhan, Hana and Nonghyup are included.
---
S. Korea – Government investment in blockchain
For 2019, the Korean government has set aside 5 trillion won (KRW) for its 'growth through innovation' investment plan in eight key areas, focusing on infrastructure development in the platform economy with a focus on blockchain, big data and artificial intelligence.
With that will come the onset of real-life use cases and large scale commercialization for Korean companies. Klaytn of Ground X, a Kakao affiliate, will release Mainnet; Lambda 256 of Tunamu blockchain research center will release a commercialized version of the Luniverse; and Naver Line will introduce Link Chain's D-apps. The three mobile operators are also expected to compete to dominate the market with the introduction of blockchain services.
---
U.S. – Smart contracts will extend beyond current usage
This is the next wave of innovation for blockchain as it will create a number of sweeping reforms and efficiencies. It will be important for a number of industries, starting with insurance. Already, Insurer AIG has partnered with IBM to develop a "smart" insurance policy that uses blockchain to manage complex international coverage.
---
S. Korea – Revolutionizing the gaming industry
During the first quarter of 2019, Sony's new console game, the Flag Hunter, which is based on blockchain technology, will be released under a PS4 title. Flag Hunter is developed by Arcade Distillery, which is a strategic RPG game based on ERC721. Users can exchange items by using P2P (peer-to-peer) markets.
The Korea Block Chain Content Association (CEO Hwang Sung-ik) and the Korea Mobile Game Association (Chairman Hwang Sung-ik) will hold the 2019 Korean Blockchain Game Show at the Jangcheon Hall of Gwanglim Art Center in Sinsa-dong, Gangnam-gu, Seoul, on January 30th and 31st 2019.
DeGAMES has introduced a new game platform that combines blockchain technology with games. "The block-chain [sic] game platform can solve the polarization of the game industry," DeGames said. The developers and users are rewarded. It is a community that encourages participation while remaining scalable. "We have found a solution for an environment where developers and users can develop and enjoy games as much as they want with decentralization, transparency of distribution, transparency of transactions, and securing one-tenth of a millionth of execution speed."
---
Crypto Briefing does not accept any payment or financial benefit from expert guest authors.
If you are a blockchain expert with an interest in sharing your knowledge and experience, please contact our Managing Editor, Jon Rice, via email at editor AT cryptobriefing.com