BlockFi Mistakenly Sends Users Large Bitcoin Payments
BlockFi mistakenly deposited millions of dollars worth of Bitcoin into user accounts as part of a rewards promotion. The firm is now threatening legal action for anyone who fails to return the funds.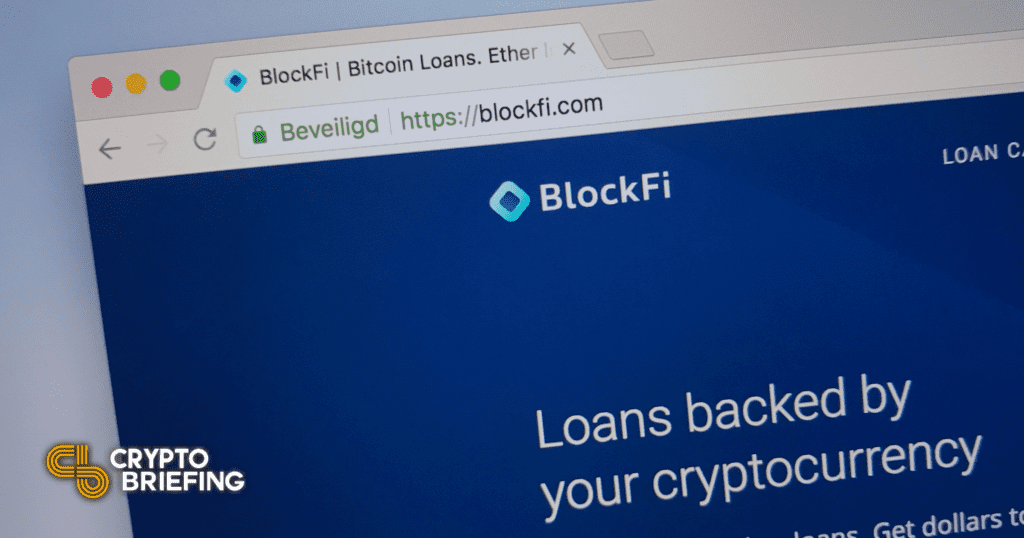 Key Takeaways
On Monday, BlockFi mistakenly sent Bitcoin to users instead of stablecoins as part of a rewards promotion.
One user reported receiving a payment for 701.4 BTC rather than 701.4 GUSD.
The firm has attempted to recover the funds by halting user activities and threatening legal action.
The American crypto lending platform BlockFi made a costly error yesterday when it sent Bitcoin to several customers instead of stablecoins. Recipients have been threatened with legal action if they do not return the assets.
Customers Receive Unexpected Payout
BlockFi has mistakenly sent out hundreds of Bitcoin to users.
The payments were associated with the lending platform's rewards promotion. Users were due to receive GUSD, a stablecoin worth $1, but got sent BTC instead. For example, one screenshot shows a user received a 701.4 BTC reward, worth around $28 million at today's prices, instead of 701.4 GUSD.
Several others reported receiving similar payments on Twitter and BlockFi's subreddit. A BlockFi representative posted a statement on the mistake, confirming that "fewer than 100 clients were incorrectly credited with a promotional payout did not belong to them." They added that client funds were safe.

BlockFi contacted those who had received the payments in error, offering rewards of $500-1,000 for the inconvenience. One screenshot shows that the firm threatened clients with legal action if they failed to return the funds. An email read:
"Failure to return the erroneously received assets by 5:00 PM EDT today (May 18th, 2021) may constitute a crime and will result in BlockFi taking legal action. If you initiate the return by that time we will apply $500 worth of GUSD to your account for any trouble this has caused."
Although BlockFi made a big slip-up, it's unlikely that users will get away with holding onto the assets. Incorrect banking deposits have set a precedent for such incidents in the past.
In one case, a Pennsylvanian couple received a $120,000 to their BB&T account in error, while the bank remained unaware for nearly three weeks. The couple spent over $100,000 of the sum, knowing that the money did not belong to them. Later, the bank accused the couple of theft by "the unlawful taking, receiving stolen property, and a conspiracy charge." The couple was arrested and agreed to pay the bank back in court.
BlockFi Halts Withdrawals
BlockFi is a centralized company that requires customers to complete a KYC process when they register. A repayment is therefore almost certain, even in the extreme case where someone has withdrawn the BTC.
The firm set a 100 BTC withdrawal limit and also suspended trading and other activities in response to the incident to rectify the situation. Some users reported irregularities in trading and withdrawals with errors like invalid two-factor verification codes.
While the extraction would have been almost impossible on a decentralized platform without a legal case, the company may be able to fix the issue by resetting user account balances.
While the surprised users were warned not to claim the assets, onlookers have expressed concern about the potential selling pressure the blunder could cause. David Puell, an independent analyst, tweeted:
"Not enough people following this, but I wonder how much supply was introduced into the market because of this "error.""
The crypto market has seen a huge drawdown over the last week, with BTC cratering over 30%. The overall correction from all-time highs for the cryptocurrency now clocks 40.5%.
Still, BlockFi's error should have minimal impact on the market.