BlockFi Raises Another $50 Million, Bitcoin Rewards Credit Card Soon to Come
BlockFi has announced a $50 million funding round to fund further expansion, including the launch of a crypto-based credit card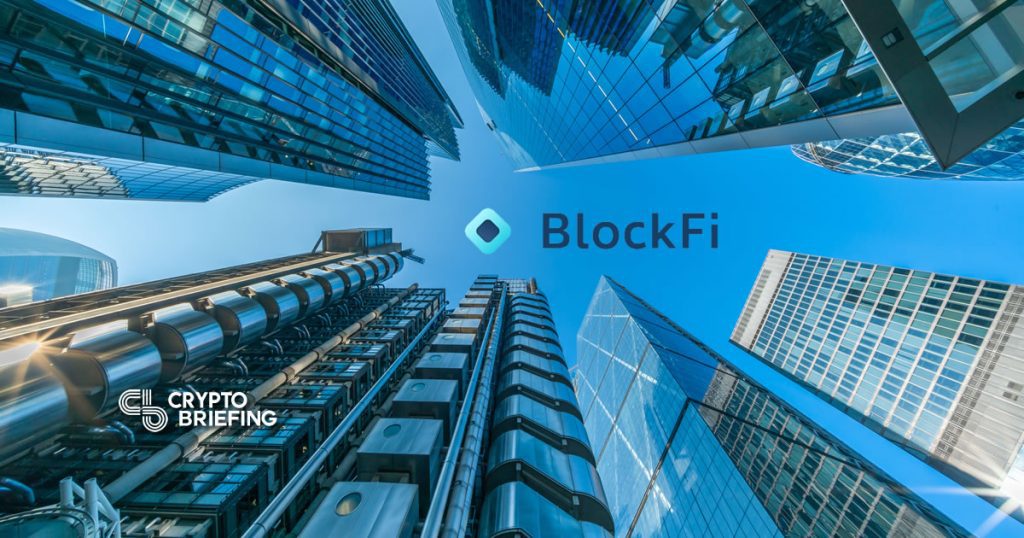 Key Takeaways
BlockFi has raised another $50 million in a Series C funding round.
The company is planning to launch a Bitcoin rewards credit card.
The raise marks the third funding round within a year.
BlockFi announced that it has raised another $50 million led by Morgan Creek Digital ahead of the launch of a Bitcoin rewards-based credit card.
BlockFi Funding Amid Global Uncertainty
Morgan Creek Digital led BlockFi's Series C funding round. Other participating investors include Valar Ventures – the lead investor in BlockFi's Series A and B.
CMT Digital, Castle Island Ventures, Winklevoss Capital, SCB 10X, Avon Ventures, Purple Arch Ventures, Kenetic Capital, and HashKey also took part. The round also attracted backing from NBA player Matthew Dellavedova and two prestigious university endowments.
As many turn to Bitcoin as an uncorrelated asset from equities and other commodities, BlockFi has capitalized on turbulent macroeconomic trends.
Rapid Growth of the CeFi OG
BlockFi's revenue has grown ten-fold over the past year, putting the company on pace to reach $100 million in revenue over the next 12 months. The company now boasts more than $1.5 billion in assets on the platform, with a 0 percent loss rate across its lending portfolio since inception.
According to CEO and co-founder Zac Prince, the platform offers investors a chance to invest in the future:
"The past twelve months at BlockFi have been nothing short of amazing, and if anything, is a testament to the staying power of bitcoin and other digital assets. With the support from our investors, we're creating a platform for investors where they aren't investing in just digital assets anymore—they're investing in the future, greater financial empowerment and accessibility."
Anthony Pompliano, co-founder and partner at Morgan Creek Digital, has also joined BlockFi's Board of Directors.
My conversation with @BlockFiZac about their new $50M Series C is now on YouTube.

He shares metrics around their recent meteoric growth and how they plan to build a generation-defining business.https://t.co/fQcT4P9RoO

— Pomp 🌪 (@APompliano) August 20, 2020
Prince sees a bright future for crypto and BlockFi, telling Crypto Briefing that:
"We've nearly doubled the team size in the past three months, with top talent joining us in the US as well as at new offices in London, Singapore and Hong Kong. With this new capital, we'll be looking to not only continue to grow our world-class team, but also expand new functionality into our products. Before the end of the year, we are looking to launch our highly anticipated crypto-rewards credit card, roll out ACH payments, launch tax optimization tools and add new functionality to our mobile app including the ability to buy a tokenized version of gold."
With both the DeFi and CeFi segments of open finance booming, BlockFi's continued growth has become somewhat of a bellwether for the emergence of crypto as a change agent in the way financial services are delivered.