Bloomberg Flops in Debate Debut, FTX Prediction Markets React
Punters walk from Bloomberg bets after flash flop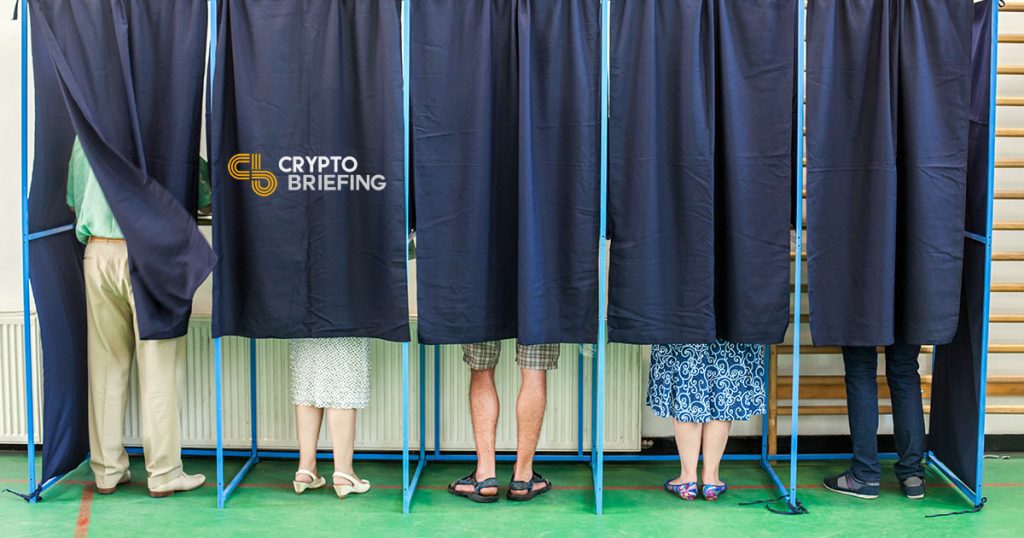 Mike Bloomberg's disastrous performance at last night's Democratic debate saw his FTX futures contract for a presidential win plummet.
FTX Crypto Derivative Trading
FTX has developed futures contracts for Donald Trump and five of the remaining Democratic candidates.
Those contracts are named after the potential Democratic nominees, Bernie Sanders (BERNIE), Pete Buttigieg (PETE), Joe Biden (BIDEN), Elizabeth Warren (WARREN), and Michael Bloomberg (BLOOMBERG).
All contracts pay $1 for a win. The Trump contract costs around 63 cents (indicating 63% of contract purchasers expect him to win the election).
Given they have yet to be nominated, the Democratic candidates are priced substantially lower, with Bernie Sanders at 20 cents, Bloomberg at 10, Biden and Buttigieg at 4 cents, and Elizabeth Warren at 2.
Debate Flop See Bloomberg Contracts Plunge
Following the debate in Las Vegas last night, most candidates' contract prices remained largely unaffected. Michael Bloomberg was the exception, with his contract plunging from 14 to 10 cents.
Election prediction contracts represent a mere fraction of FTX's overall volume of roughly $786 million, so the crowds upon which this wisdom is based are too small to suggest the predictions should be taken too seriously.
Much larger prediction markets have, however, proven surprisingly accurate.
Users of Augur, the Ethereum-based decentralized predictive market, for example, correctly predicted a range of recent political events, including the 2018 midterm elections, Brett Kavanaugh's confirmation, and Trump's impeachment. Auger is currently offline ahead of an upgrade.
Nevertheless, the data available shows that expectations for Bloomberg slid dramatically during his debut debate. Whether Sanders' frontrunner status was shored up as a result of his performance has not been reflected in FTX's prediction market.