Bored Ape Yacht Club NFT Prices Catch Up With CryptoPunks
Bored Ape Yacht Club NFTs briefly overtook CryptoPunks in floor price terms today.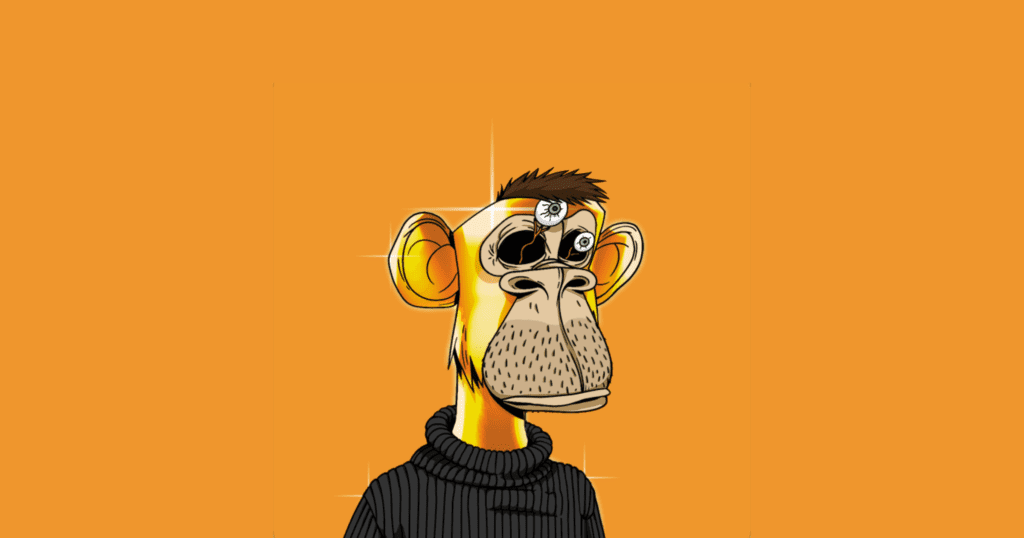 Key Takeaways
The Bored Ape Yacht Club floor price overtook CryptoPunks today.
The "floor price" refers to the cheapest piece available on the secondary market. The floor price for an ape is currently around $210,000.
Major brand partnerships, lucrative airdrops, an engaged community, and celebrity endorsements have all contributed to Bored Ape Yacht Club's success this year.
Bored Ape Yacht Club is arguably Ethereum's most sought after NFT collection today.
Bored Ape Yacht Club Overtakes CryptoPunks Floor
The prices for Ethereum's hottest apes have caught up with Punks.
The floor price for a token in the Bored Ape Yacht Club NFT collection hit 53.88 ETH, roughly $217,000, on OpenSea this afternoon, overtaking the CryptoPunks floor price of 52.69 ETH, or around $212,000. The current floor price for an ape is 52.35 ETH, which is about $1,400 short of the Punks floor. The "floor price" refers to the cheapest piece available on the secondary market. It's a popular metric for determining the value of NFT collections.
Both CryptoPunks and Bored Ape Yacht Club NFTs quickly sold out on launch, which means acquiring one today requires bidding on the secondary market. While CryptoPunks' creator Larva Labs has its own marketplace that launched when the collection was minted in 2017, Bored Ape Yacht Club NFTs are typically traded on OpenSea.
CryptoPunks has long been regarded as one of Ethereum's most prized NFT collections. It became increasingly popular as NFTs started to enter mainstream consciousness earlier this year, and growing demand for tokenized avatar characters made Punks a red hot asset. Some of the rarest Punks have sold for millions of dollars this year.
Bored Apes haven't been around for nearly as long as Punks, but they've quickly become highly sought after. The Bored Ape Yacht Club collection launched in April and exploded in value after selling out on its opening day. Since then, it's become something of a lifestyle brand and exclusive club, known for its passionate community of ape holders. Benefits to being a member of the club have included lucrative airdrops (every Bored Ape owner received a Bored Ape Kennel Club NFT and a mutant serum that could be used to mint a mutant version of their ape earlier this year), access to star-studded parties, and an upcoming token launch and play-to-earn game scheduled for sometime in 2022. Universal has even partnered with the collection to launch a super group of four apes called Kingship. Earlier this month, meanwhile, Bored Ape Yacht Club announced it was collaborating with Adidas, Punks Comic, and gmoney. Adidas bought an ape and recently released a set of NFTs that includes a digital asset and physical apparel inspired by the collection.
Larva Labs has been less active in promoting CryptoPunks, though it did launch a new collection called Meebits, banking the equivalent of $80 million on the launch day. Over the summer, the design studio also signed a Hollywood Deal over the summer that could see its NFTs appear on the big screen. In recent weeks, however, it's faced criticism from collectors over the strict copyright rules associated with Punks, which forbid owners from using their NFTs for commercial purposes.
While CryptoPunks NFTs have also attracted the interest of the likes of Christie's and Jay-Z this year, they've arguably been overshadowed by Bored Ape Yacht Club's meteoric rise. Several celebrities including Jimmy Fallon, Stephen Curry, and DJ Khaled have all bought their own apes in recent months. "Permission to come a bored?" tweeted Fallon, announcing his purchase in November.
Disclosure: At the time of writing, the author of this feature owned ETH and several other cryptocurrencies.