Brave Teams Up With Civic For Reusable KYC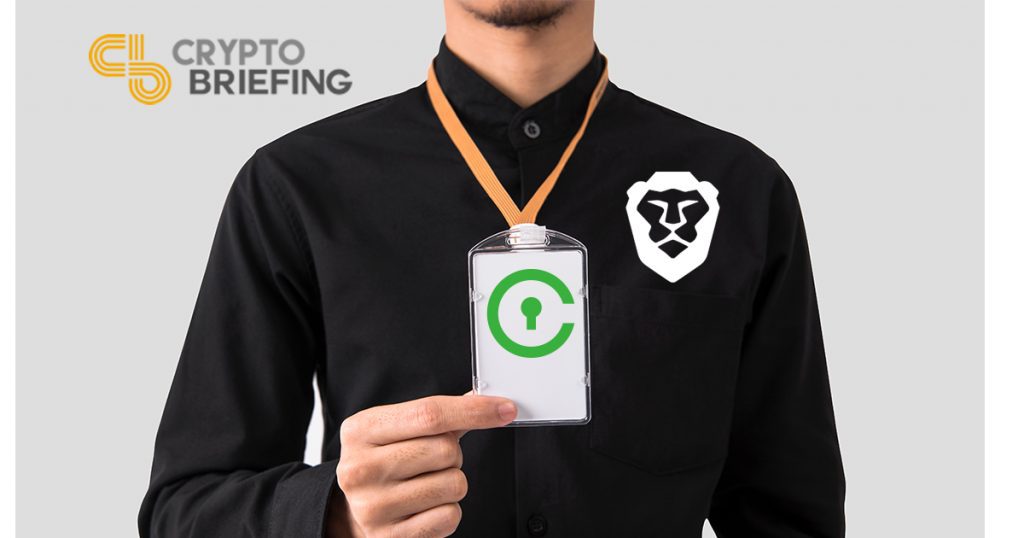 Vitalik isn't giving away ETH, but if he ever decided to hold a real giveaway he'd have a heck of a bad time proving that it's really him. Twitter has proven itself notoriously slow to handle copycats, to the point that scammers can even use verified profiles to mimic famous figures, and a real-life Bond villain like Elon Musk had to recruit outside help from the Dogecoin founder.
However, that may change soon, thanks to new protocols that could make proving your identity easier than taking out your drivers' license.
A new partnership was announced late last week to add a verifiable, cryptographically-secured ID card to your Ethereum wallet. Civic, which produces a reusable KYC associated with specific addresses, has partnered with Brave, a cryptocurrency-powered browser, to allow verified publishers to prove their identities to their clients for conditional payments.
The deal marks another step towards completing the Brave ecosytem, one of the few cryptocurrency projects to find itself well on the road towards mass adoption. Nearly 4 million individuals use Brave every month, making minute currency micropayment to over 21,000 publishers.
"Brave and the Basic Attention Token aim to directly connect users and publishers in a transparent system to guarantee privacy and authenticity, without the intermediaries that harvest user data," said Brendan Eich, CEO of Brave Software, in a press release. "Civic shares our values around privacy and protecting user information, and we're excited to work with them to offer Civic Reusable KYC, which will be key to ensuring security and privacy on our publisher network."
It's also a major coup for Civic, whose progress in developing a blockchain identity protocol has not prevented the token from languishing in the back pages of CMC. Civic recently launched "Civic Libre," offering free identity verification to legitimate businesses until the end of 2018.
Instead of having to re-check their identities with each new partner, participating businesses will be able to verify one anothers' identities with the push of a button.
"Brave is a revolutionary browser that is combating some of the biggest Internet privacy challenges," said Civic CEO Vinny Lingham. "As Brave is experiencing exponential publisher and user growth, implementing Civic will enable more people to safely and securely utilize the Brave platform while establishing and sustaining trust between publishers and users."
The partnership was announced at Consumer Identity World in Seattle last week. Both companies were recently named as "cool vendors in blockchain technology" in a Gartner report.
The author has investments in Ethereum.