Brazil's Stock Exchange Will List an Ethereum ETF
QR Capital has been approved to list an Ethereum exchange-traded fund on Brazil's stock exchange.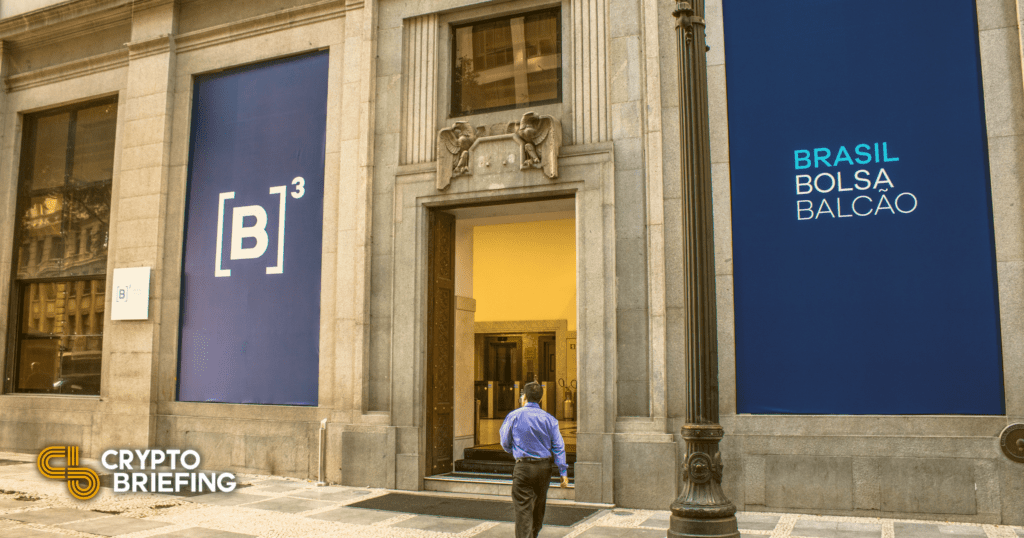 Ethereum gets an ETF listing in Latin America.
QR Capital Approved for Ethereum ETF
An Ethereum ETF is set to go live on Brazil's stock exchange.
Crypto investment firm QR Capital will list the ETF on B3, the country's second-oldest exchange. It will go live under ticker QETH11. QR Capital tweeted the update Tuesday.
🔴 BREAKING: CVM aprova o 1º ETF de Ethereum da América Latina, o QETH11.

O ETF da QR Asset Management, gestora do grupo QR Capital, será listado na B3, que se torna a 1ª bolsa na América Latina a ter um ETF 100% Ethereum. pic.twitter.com/idluRrN2zq

— QR Capital (@qrcapital) July 13, 2021
In its announcement, QR Capital said that B3 would become the first Latin American exchange to list a 100% Ethereum ETF. It will follow CME Group's CME CF Ether Reference Rate, and the fund will take care of ETH custody via Gemini. That means QETH11 investors won't need to take care of their own private key or seed phrase, requirements that have historically been barriers to adoption.
While Bitcoin has dominated crypto's place in the mainstream spotlight, Ethereum and its ETH currency have seen growing interest among institutional investors and firms like QR Capital in recent months. Anchorage, a digital assets firm targeting institutions, launched ETH-backed loans last month. CME now lists ETH futures, and Goldman Sachs plans to add ETH options and futures to its suite of crypto products.
Ethereum is preparing to launch two major updates over the coming months: EIP-1559 and Proof-of-Stake. While EIP-1559 will add an ETH fee burn on every Ethereum transaction, the merge to Proof-of-Stake is part of a wider plan to make the blockchain more scalable. Moving away from Proof-of-Work will also make the network 99.95% more energy efficient. With high anticipation for both updates, many are starting to see potential in ETH as an investment. If the updates ship without a hitch, Ethereum could see further institutional adoption akin to QR Capital's ETF.
Disclosure: At the time of writing, the author of this feature owned ETH, ETH2X-FLI, and several other cryptocurrencies.