Buying Bitcoin In Africa: The Hustle Of Cryptocurrency Trading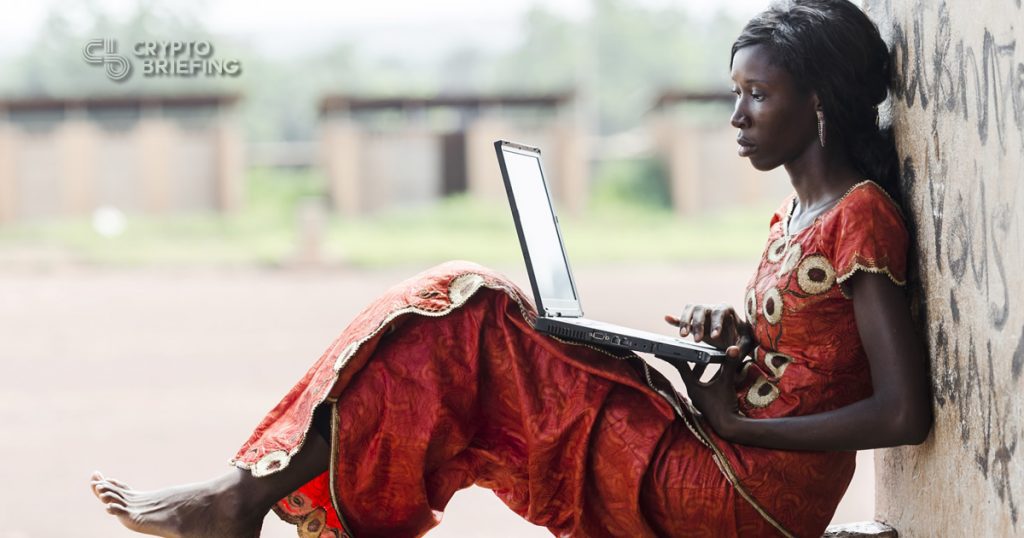 When he heard about the prospect of a digital asset that had an 'assured profit' tag attached, Brenda Gatwiri knew she had to get herself some. Living in Kenya's capital city, Nairobi, she hadn't anticipated the headache that purchasing cryptocurrencies would turn out to be.
At the time, the only available platforms were peer-to-peer trading platforms, the most popular of which was Local Bitcoins. She created an account and initiated the purchasing process.
However, it didn't go as planned.
---
Advanced mobile tech for P2P crypto trading
In Kenya, mobile money, popularly known as M-Pesa, is the most widespread payment method and one of the most advanced mobile payment systems in the world. With over three quarters of the population using the mobile payment system, it's the preferred payment method for P2P cryptocurrency trading platforms.
Brenda therefore sent the funds to the anonymous seller and awaited the release of the coins which was entirely up to the seller. The coins never came unfortunately. Uncertain of how the whole process works, she didn't initiate a dispute as one's supposed to and she lost her money. She vowed to never engage in cryptocurrency trading ever again.
The experience is not unique to Brenda, and I managed to reach out to a number of people with similar experiences. For some, like James Kariuki, another Nairobi-based cryptocurrency enthusiast, the experience only made him desire to learn more and become better at trading. James currently trades full-time on multiple platforms, both local and global and has made a neat profit from his trade. He also participates in a number of forums and meet-ups where he educates other aspiring cryptocurrency traders.
The liquidity issue
In Kenya, only the technophiles and a few elites are fully conversant with cryptocurrencies. For most, Bitcoin could be anything, from a newly discovered planet to the currency of Singapore. While more people are making great effort to learn more about cryptocurrencies and the opportunities they offer, the country remains behind Western nations in the industry.
This makes it much more difficult for the few who know cryptocurrencies to trade, as the volume being traded is quite low. For most, Local Bitcoins is the platform of choice. Being a P2P platform, it doesn't require strict know-your-customer restrictions, and supports various forms of payment. For an overwhelming majority, mobile payment is the easiest and most convenient.
But there's a problem. Sometimes those who purchase cryptocurrencies can contact the mobile operator and reverse the payment after the seller releases the coins. The seller could also refuse to release the coins, and while a dispute process has been put in place by most P2P platforms, it's not always efficient and sometimes takes weeks.
---
A continent of contrasting attitudes?
The government hasn't been proactive in encouraging the use of cryptocurrencies either. In fact, the governor of the country's Central Bank has repeatedly discouraged Kenyans from purchasing cryptocurrencies as they stand the risk of losing their investment. However, in recent days, the government has warmed up and even set up a task force composed of some of the country's sharpest tech and business minds to look into cryptocurrencies and blockchain technology.
The case for cryptocurrencies in the country was given a boost by the appointment of a long-time Bitcoin enthusiast, Joe Mucheru as the Cabinet Secretary for ICT. Joe was one of the founders of BitPesa, a startup that uses cryptocurrencies to make cross-border transfers cheaper and faster. BitPesa has received investment from renowned crypto-focused VC firms such as New York-based Pantera Capital whose founder, Dan Moorehead, serves on the startup's board.
While the cryptocurrency industry hasn't exactly taken root in Kenya yet, in some African countries, trading in cryptocurrencies is strictly prohibited. These include the southern African country of Namibia, where retail outlets are forbidden to accept cryptocurrencies, as well as the north African countries of Morocco and Algeria. In Algeria particularly, not only is trading in cryptocurrencies prohibited: possessing them is illegal.
---
Positive signs from the economic giants
It's not all doom and gloom however, as some African countries have been quite progressive and ready to support cryptocurrencies and blockchain technology as well. Leading this group are the continent's two largest economies, Nigeria and South Africa.afr
In South Africa, the Reserve Bank released a whitepaper that stated that while cryptocurrencies are not recognized as legal tender, citizens are free to buy, sell and store them. This has led to the emergence of a number of exchanges in the country which accept various payment methods, including bank transfers.
In Nigeria, the government was initially apprehensive of cryptocurrencies, at one point warning commercial banks against serving crypto-related businesses. However, as citizens' interest grew, the government became friendlier and currently, citizens are free to trade cryptocurrencies. However, no official legal framework has been set up.
Cryptocurrency exchanges have targeted the country and the citizens have a number of options. They include Paxful, NairaEx and Luno. According to one Joe Chinedu, the cryptocurrency industry has grown by leaps and bounds over the past two years in the country. Joe, who runs a Bitcoin forum where traders share insights and ask questions, has been trading Bitcoin since early 2017 when Local Bitcoins was the only option. The number of traders has increased and it only takes a few minutes after placing a sell order to sell one's cryptocurrency stash.
The industry still has a long way to go, Joe states, revealing that he hopes in the next few years, retail establishments will accept cryptocurrencies more. Currently, he can 'count the number of establishments which accept Bitcoin on one hand,' he states.
Africa lags behind the other continents in cryptocurrency adoption. However, the continent can become a force to reckon with as soon as the governments recognize the great opportunity cryptocurrencies can offer in a continent where a majority of people lack access to banking institutions.
It's an exciting time ahead for the continent.
The author is not invested in digital assets.