Bytecoin News: Dev Team Announce Network Should Return to Normal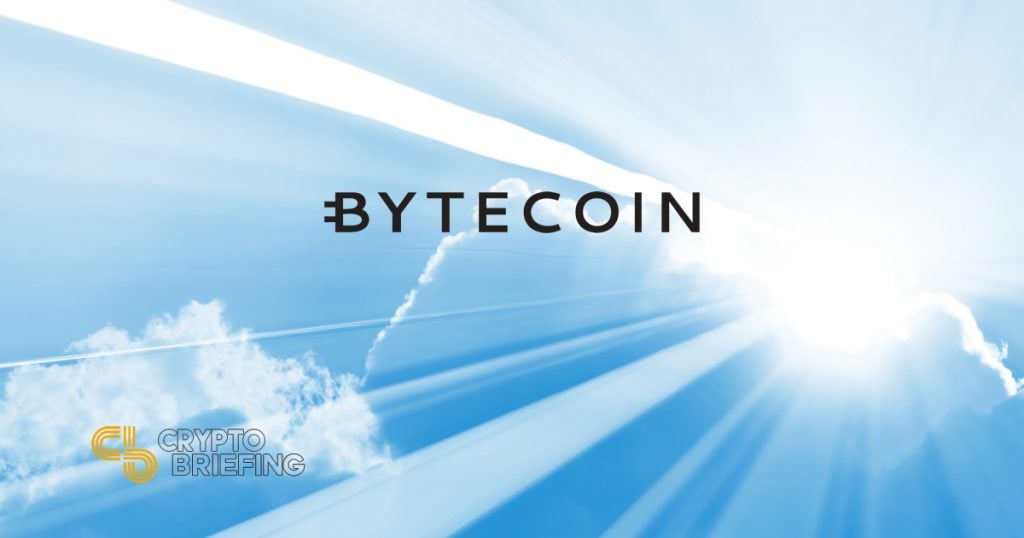 Finally, some good Bytecoin news (BCN) as the development team has released a statement explaining the reasons behind the anomalous price rise and severe issues experienced on the network.
According to a blog post released on Wednesday on the Bytecoin website, issues stemmed from a surge of new miners joining the network who were using outdated software.
The old software contained a bug that affected how the network determined block sizes and how it reached consensus, causing network lags and long transaction confirmation times.
The post says that issues became severe as the number of miners using outdated software rose and generated blocks that were not being accepted by the network.
A hard fork was prevented because most of the blocks being generated by miners using the up-to-date software were being accepted by the older consensus models.
On Tuesday, Binance opened up three new BCN trading pairs with Bitcoin (BTC), Ethereum (ETH) and its own Binance Coin (BNB).
Soon after the announcement – at around 04:00 GMT – the BCN price began to rise significantly in value, rising by 157% from just below $0.007 to $0.018 per coin by midday, according to CoinMarketCap.
Binance Lists Bytecoin (BCN)https://t.co/yllJfqxTCj pic.twitter.com/6lL9PPb4vK

— Binance (@binance) May 8, 2018
The over $2bn surge in its market cap then seemed to gradually subside before shooting back up by a further 172% by midnight, at which time CoinMarketCap stopped tracking Bytecoin's price.
The sudden price rise was attributed as Poloniex and HitBTC, the two other exchanges that list BCN, froze all trades as network issues began to materialize, leaving Binance as the only server where the coin could be bought or sold.
Having released a new software update that fixes the network's bug, the Bytecoin development team expect network issues to be resolved in the next day or so as users update their software.
---
A Proof-of-Work (PoS) coin, Bytecoin has been around for quite a while, first launching back on the 4th of July (Independence Day in America) 2012.
BCN was also the first privacy coin: using CryptoNote to prevent users being tracked through the blockchain. In 2014, Monero (XMR) hard-forked from the Bytecoin network.
Although it could be considered a venerable old coin by crypto standards, Bytecoin has failed to gain much traction or a strong base of loyal followers, especially after Monero's lead developer, Ricardo Spagni claimed on Reddit back in 2015 that over 80% of BCN had already been pre-mined by the coin's development team.
The reality is that 82% of the coins were already mined before its "public" release. Even if the premined coins weren't done so maliciously, it still means 82% of the coins in the hands of persons unknown and invisible. It basically centralises a decentralised currency.
If nothing else, this week's debacle has at least raised Bytecoin's profile among the mainstream crypto community. As the saying goes: every cloud has a silver lining.