Cardano and Tron Will Soon Be Removed From eToro
The trading app has cited unspecified regulations as the reason behind the delistings.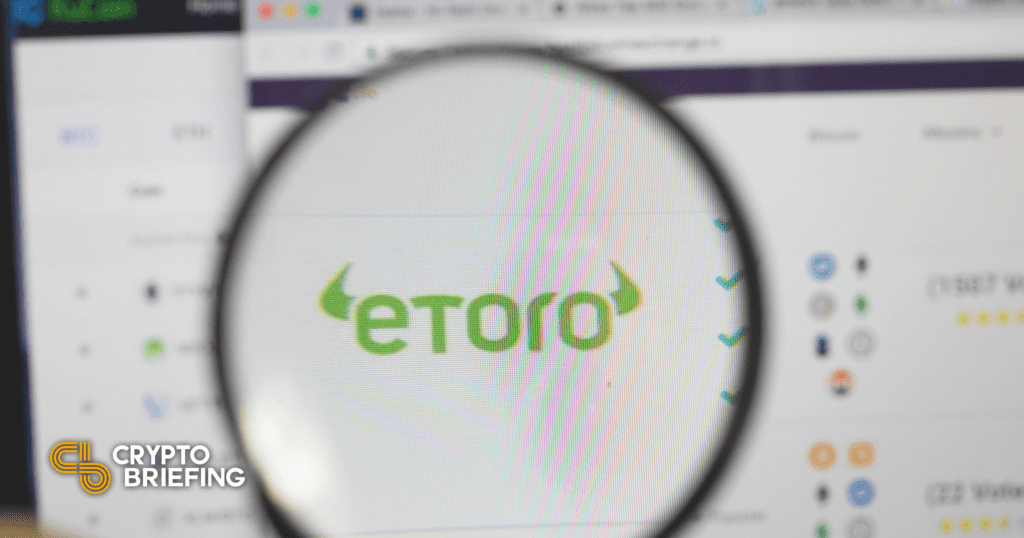 Key Takeaways
Trading platform eToro has announced that it will delist Cardano (ADA) and Tron (TRX) for American users.
The company did not explain why those assets were targeted or which regulations influenced its decision.
The new policy will take effect in late December.
Trading app eToro has announced that it will remove Cardano (ADA) and Tron (TRX) from its listings before the end of the year.
Policy Will Hit eToro Users in December
The new policy means that eToro users will not be able to open positions in those cryptocurrencies beginning on Dec. 26.
Additionally, users will not be able to receive staking rewards for the two cryptocurrencies beginning on Dec. 31.
These restrictions will only apply to users in the United States, according to the policy update posted by eToro on Tuesday.
The company cited "business-related considerations in the evolving regulatory environment" as the reason for the delistings, but did not say which regulations influenced its decision.
Neither TRX nor ADA has been targeted by regulatory action. It is possible that new reporting requirements for crypto brokerages in the U.S. have played a part in eToro's decision, but this does not explain why TRX and ADA were specifically targeted.
Crypto Market Is Largely Unaffected
Though early reports suggested that each token had seen losses, both had recovered by the time of writing. As of 3:30 PST on Nov. 25, Both ADA and TRX saw gains of roughly 0.5% over 24 hours.
Given that Cardano ranks among the top six tokens, it seems unlikely that other exchanges will follow eToro's lead and delist it. TRX ranks somewhat lower as the 32nd largest cryptocurrency, but it does not seem to be a target for delistings, either.
In fact, both coins have recently gained new listings elsewhere. Cardano's ADA token was listed on Bitstamp on Wednesday, while Tron saw a TRX ETN listed on Deutsche Börse in September.
Furthermore, eToro is primarily a stock trading app with crypto features, meaning that its regulatory concerns may not reflect those of dedicated crypto exchanges.
Disclaimer: At the time of writing this author held less than $100 of Bitcoin, Ethereum, and altcoins.